Adobe After Effects is a program for editing video and dynamic images, as well as applying digital video effects, etc. Modern graphic designers, artists, and video editing specialists frequently use Adobe After Effects in their work. We can say that this program has become the industry standard for creating video effects and motion graphics. 
But even such popular software has its own drawbacks. Primarily, it is the slow speed of work even on good computers. Secondly, the variety of functions and capabilities make it difficult even for professionals to understand how the program works. The last reason to look for Adobe After Effects alternatives is the subscription price, which means Adobe products are not free and you have to pay several tens of dollars every month.  So, the selection of free Adobe After Effects alternatives presented below will be interesting both to beginner and experienced users.
Top 7 Programs Like Adobe After Effects
#1 Blackmagic Fusion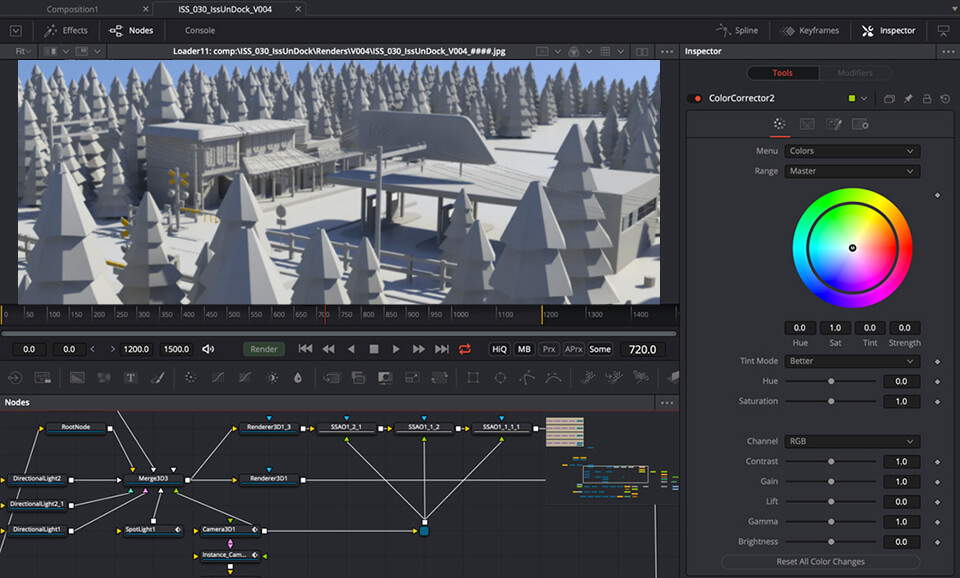 Blackmagic Fusion is one of the best software for adding visual effects, graphics and 3D animation. For more than 25 years since its release, Hollywood studios created over a thousand worldwide known blockbusters, using this program. 
The powerful interface of this alternative to After Effects has the nodes structure that allows you to quickly and easily add combined special effects. Thanks to a huge set of tools and functions, Fusion help you change any content in a qualitative way. 
The Fusion 7 Studio version includes the Generation app, which simplifies the cooperative work of several people in a large creative group. Generation is an effective interaction tool that allows you to track different versions of each frame. 
By distributing tasks between individual artists, you can optimize the process and terms of creating a product. Fusion 7 Studio provides a shared folder, thus all users have convenient and fast access to the necessary project materials. 
Check Out:- Illustrator Similar Software
#2 Natron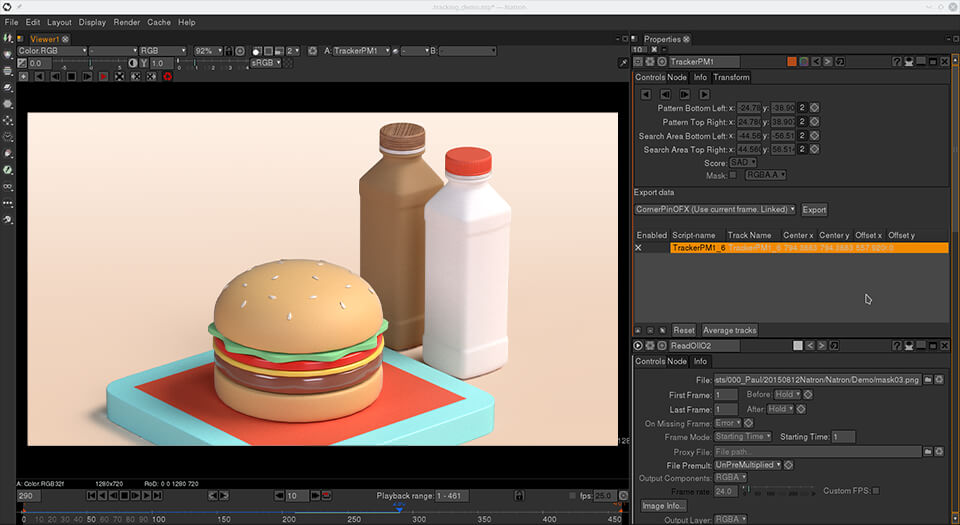 If you are looking for a decent program like Adobe After Effects with the full set of modern functions for video compositing, but aren't ready to pay for it – Natron is your perfect match. It has an open-source base, implying any user can "shape" the software code according to his/her needs. 
The functionality can be extended by the third-party plug-ins, including those in the OpenFX format. The color management is absolutely comprehensive thanks to the support for the OpenColorIO library. 
You will also appreciate the possibility to use the color encoding system known as ACES. This feature was introduced by the Academy of Motion Picture Arts and Sciences. Another pleasant advantage is a vast array of file formats the program is compatible with. This really plays a big role for professional video/image editing specialists. 
Layering functions enable colors storing in an effective way. Besides, Natron gives a chance to experiment with optical flow, binocular disparity, masks and depth at the pro level. 
#3 Blender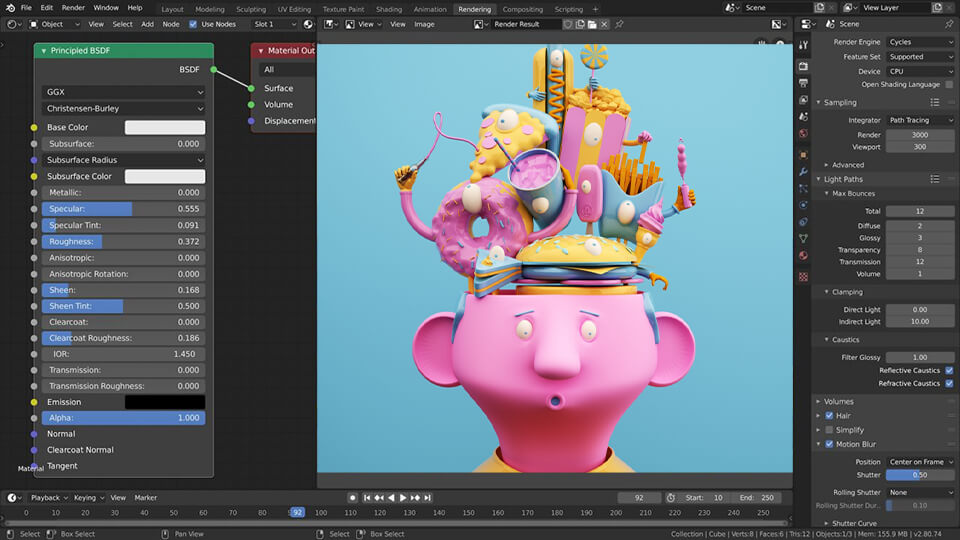 Blender will appeal to those users, who are looking for a program to play with objects of various shapes. For instance, you can create and re-shape cubes, squares, triangles, cylinders, cones and more without much effort. At first, this free program similar to Adobe After Effects may seem a bit confusing, but once you figure out how each feature works, you won't face any difficulties. 
In case, you have experience working with any video or animation editing program, you are likely to find many similarities in UI and toolset. So mastering Blender will be a bit easier, while the possibility to use it free of charge, will make the process even more enjoyable. 
The program seems to be focused on those users, who are interested in game developing, programming and engineering. For instance, there is the keyboard shortcuts structure that will help anybody involved in the above-mentioned activities, rather than users initially fond of video editing as they are more accustomed to looking for tools via specific menus. 
#4 Nuke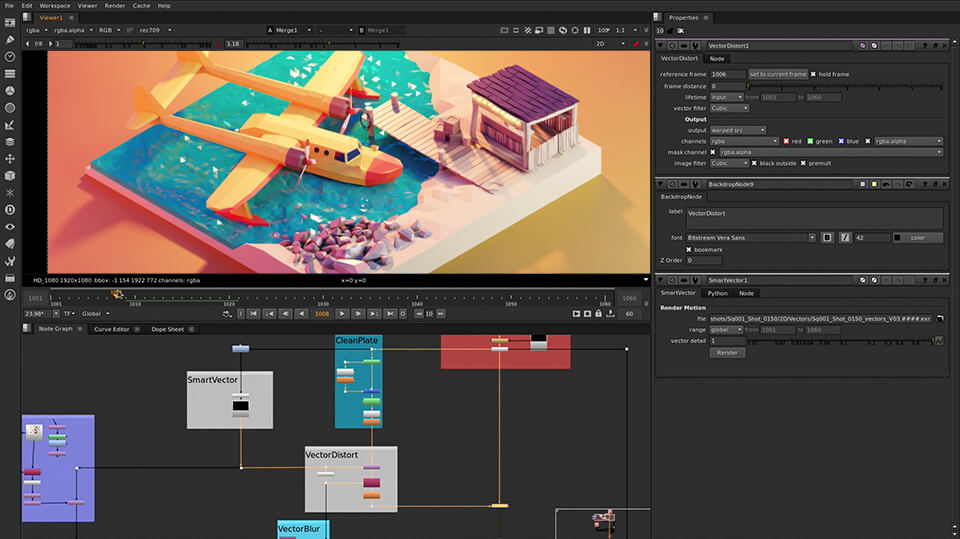 Nuke is a powerful compositing software. If you download version 5, you will surely be impressed by the modern, logically-structured UI. Actually, it can boast of all the relevant features other top-notch video editing and motion-graphics programs like Shake, Adobe After Effects, Motion, have. Another nice characteristic is the smooth work typical of Apple's Mac Os X 10.5. 
This free program like After Effects is praised for being super flexible in terms of workspace arrangement. You can effortlessly and quickly alter the space as you need. Using shortcuts, it is possible to manage and save layouts to 1 of 6 workspaces available. Nuke's controls are also activated via shortcut keys. 
Developers added cool "presents" for users in the 5th edition of the program. For example, everyone can use helpful tooltips for all controls and drop-down menus. These are a real treasure if you are new to the trade. However, picking and using tools isn't intuitive, so you need to have some practice to grasp how they affect the result. Fortunately, the included tutorials are informative and easy-to-understand, so there shouldn't be big troubles. 
Read:- Best Lightroom Replacements
#5 HitFilm Express Free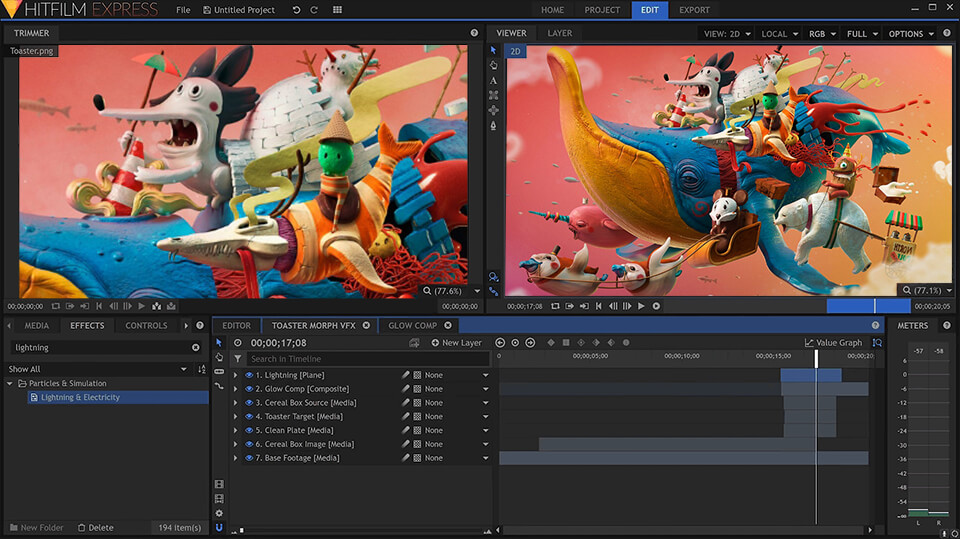 If you are looking for the way to download Adobe After Effects Free, and a trial version can't fully satisfy your needs, but you still want to have powerful video editing tools at your disposal – you'd better have a closer look at HitFilm Express. 
It is world-recognized video editing software that is extensively used by YouTube bloggers, A-students and aspiring filmmakers. HitFilm Express doesn't only provide you with advanced filmmaking capabilities but also the support of the community comprising 3.9 million like-minded members.  
Regardless of the way you record your videos, HitFilm Express offers advanced features so you can bring your dynamic content to perfection. 
There is also a great number of animation tools that you can use without any limitations. Being regularly updated, this alternative to After Effects is often claimed to be the best program for pro-filmmaking. 
#6 PixelConduit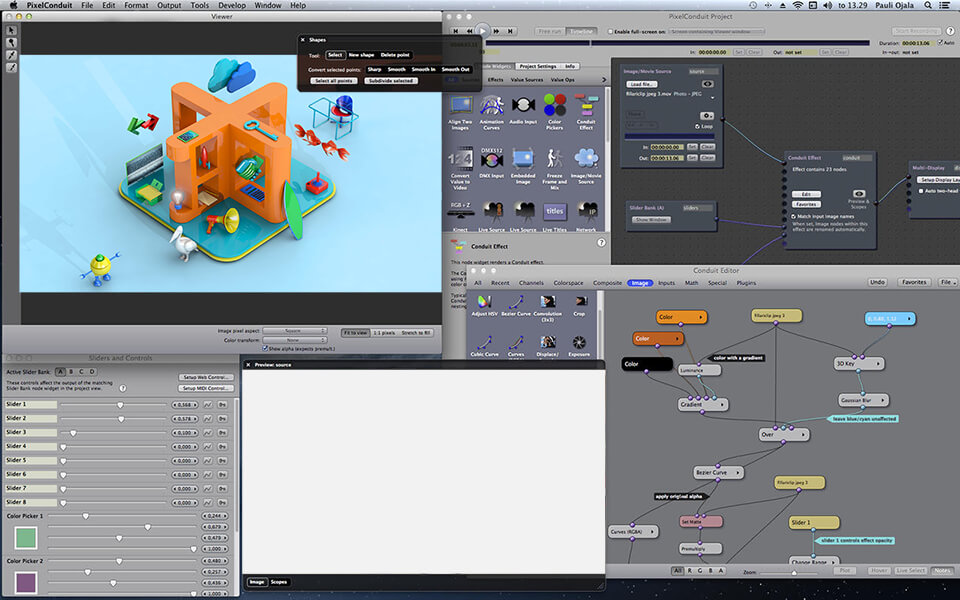 This is one of those free programs like Adobe After Effects that enable you to edit your footage in real time and keep colors as accurate as possible. Customizable UI and pro-level extension possibilities, make PixelConduit a number-one choice either you need to work with live effects, speed up your workflow, handle compositing or apply dynamic video effects. 
It sounds unbelievable, but this software offers 90+ video and image processing manipulations, including HDR imaging of the entire file that has been edited.  
Among the integrated tools, you can find color correction sliders, high-quality blurs, blue/green screen keyers and more. A powerful node-based UI and the Conduit Effect System make the entire process a breeze. 
#7 Apple Motion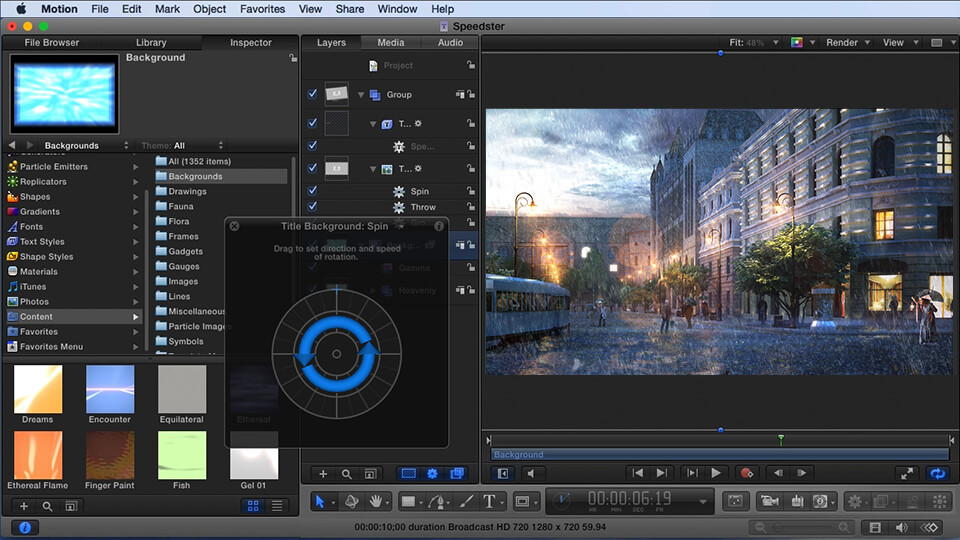 Apple Motion is a program for creating animated graphics, titles, particles, and visual effects. Actually, this program like Adobe After Effects is used for designing 95% of all the effects, transitions, generators and titles for Final Cut Pro X. 
Downloading this software, you get access to multiple parameters and keyframes, which Apple Motion is famous of. Easy Chroma Keying feature and the possibility to design and alter templates for Final Cut Pro X make the program even more interesting to video editing specialist. 
Having mastered Apple Motion, you don't need to resort to the services of third-party specialists, but can independently create animations, visual effects, expand the capabilities of Final Cut Pro X, learn how to use and edit ready-made templates for Final Cut – both built-in and external ones, make visualizations for music tracks, infographics, ads and plenty more.