Limited in budget to subscribe to Adobe Illustrator and are interested in good but free programs like Illustrator? Thankfully, finding a worthy replacement won't take much time. Just look at this roundup of the top 10 free Adobe Ai alternatives.
10 Free Illustrator Alternatives
Before you browse through these free programs like Adobe Illustrator, I strongly suggest you trying out Illustrator itself since it's considered to be the best choice for professional designers who work with vector graphics. 
If you want to test Adobe Ai but are wary about buying the full version, discover how you can download Adobe Illustrator Free. However, if that's still not an option for you, any program from this list will work just as fine. Regardless of your skill level and OS, you'll find a suitable program here.
#1 Inkscape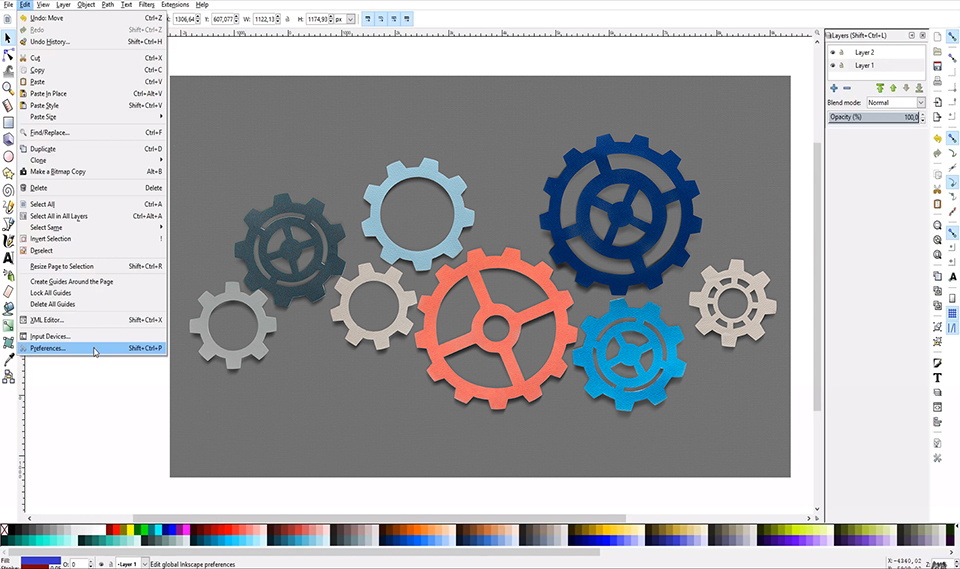 Platform: Mac, Windows, Linux
Inkscape is considered the ultimate choice for semi-professional illustrators, graphic and website designers who are looking for a free program like Illustrator with an open code and impressive vector graphics functionality. 
It allows you to develop vector objects, tweak them in any possible way (by performing filling, rendering, transformation, layering and grouping), write text, make vector files out of bitmaps and more. 
Moreover, Inkscape allows you to edit several raster formats like PNG as well. If you're in the market for a desktop vector editor, I consider it to be the best option. 
Read:- Programs like after effects
2. SVG-Edit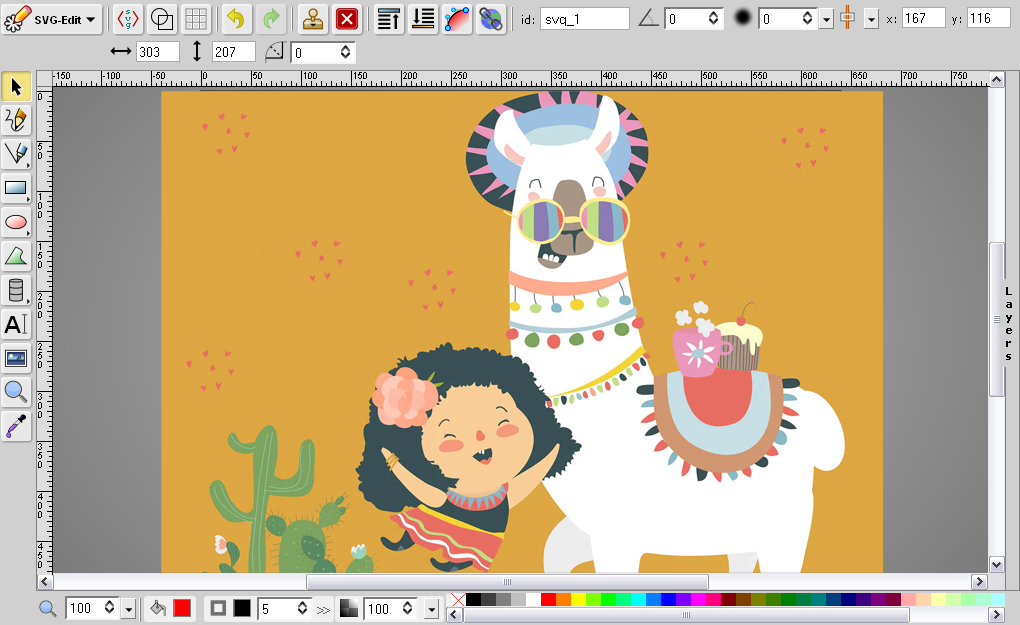 Platform: Web
SVG-edit is an online vector graphics editor with open source code. It only supports SVG files, but it's not that big of a restriction considering how popular that format is. 
You can open this free software like Adobe Illustrator in most browsers and enjoy a broad set of vector editing functions, such as hand-drawing, shape, text and path tools. Since SVG-edit has an open code, it's constantly being updated with new content by developers who want to support this software.
3. Affinity Designer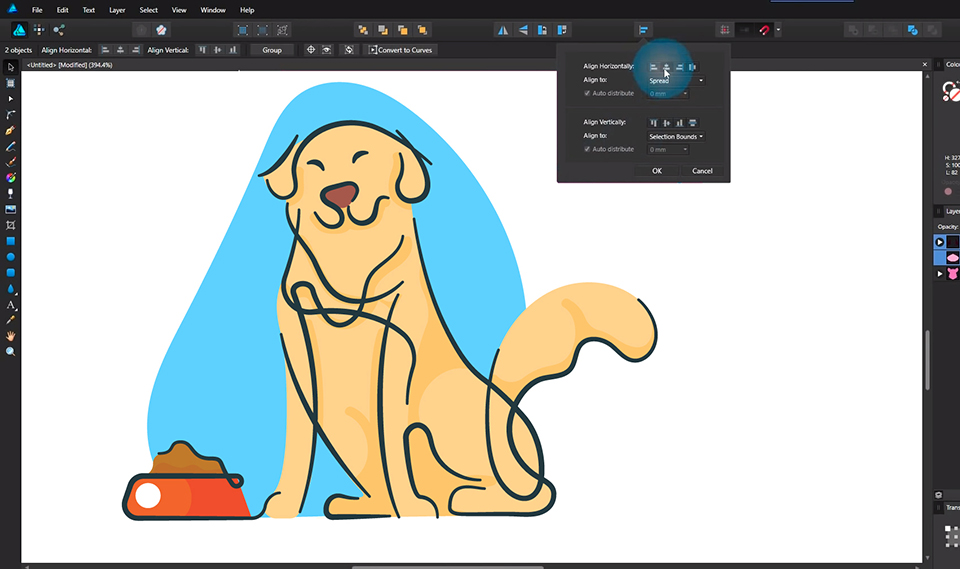 Platform: Mac
Affinity Designer was developed by Serif and is available for Mac, Windows and iOS. This free program like Adobe Illustrator has a very similar UI and navigation. 
The offered toolset is also incredibly impressive as it allows you to apply a variety of brushes, patterns, gradients, effects and styles. This program might be a bit overwhelming for beginners, but if you've used Adobe AI in the past, you'll get accustomed to it really quickly. 
The full edition of Affinity Designer is quite expensive. But you can also get a free trial that has a large portion of the features found in the paid version. This program is much better than installing cracked Illustrator files, read more about consequences of using Adobe Illustrator torrent.
4. Vectr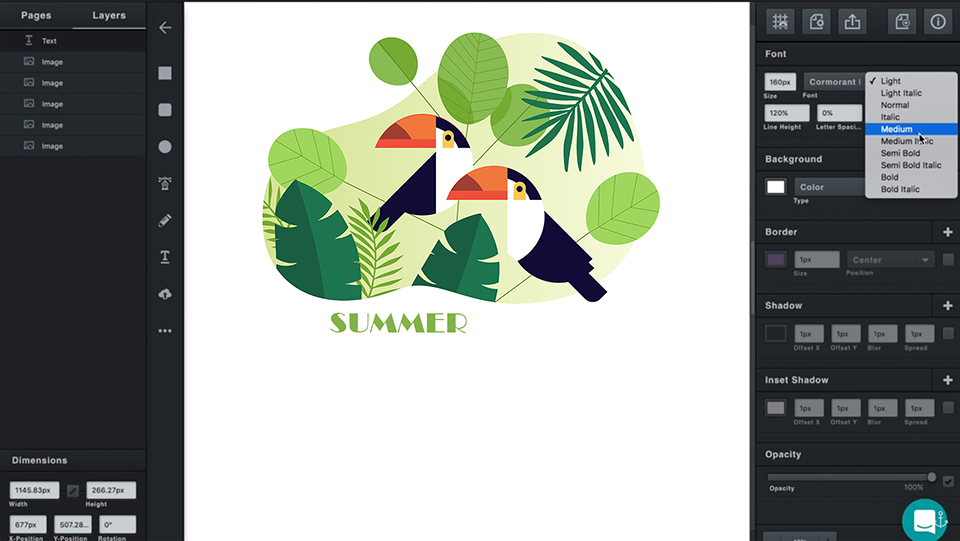 Platform: Web, Mac, Windows, Linux, ChromeOS
Vectr is one of those programs like Adobe Illustrator that aren't suited for undertaking complex projects but can be used for UI, website and SM design. It allows you to choose between storing your files online or exporting them in PNG, JPEG and SVG formats.
One of Vectr's biggest advantages is that it's very intuitive and can be easily picked up by a beginner. If you go with the web-based version of Vectr, it'll generate unique links for all images you create, allowing you to easily share them with the clients or colleagues you're cooperating with.
5. Vecteezy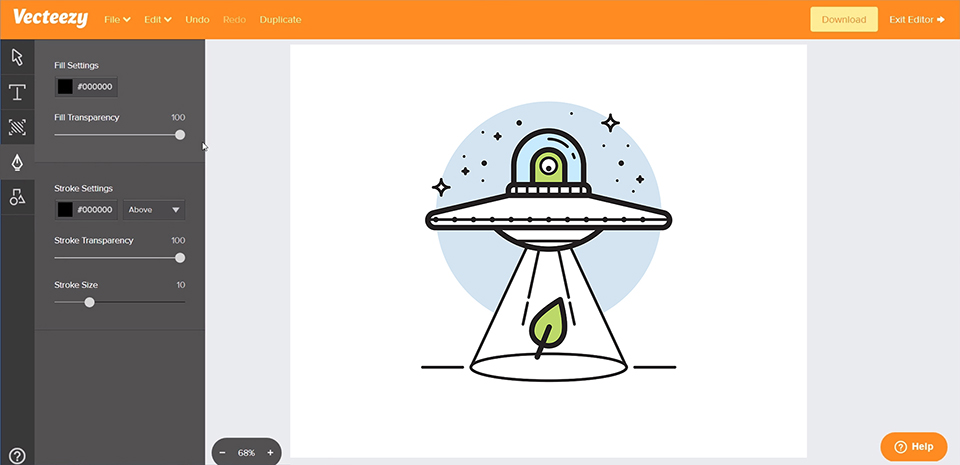 Platform: Web
If you'd like to edit an SVG image you created previously, Vecteezy is probably the best free software like Adobe Illustrator to use. It's perfectly suited for tweaking files, creating minimalistic icons and logos. 
However, don't expect to be able to create large-scale projects with this program. Since it's very simplistic, even complete newbies will learn how to use Vecteezy almost instantly. 
Among other features, you'll find a pen tool for free-drawing and adjusting existing paths, and a basic color-picker. The program includes loads of premade shapes and drawings that you can use for your own projects.
One thing that I have to mention is that you're required to register an account or use your Facebook login before you can save your files.
6. BoxySVG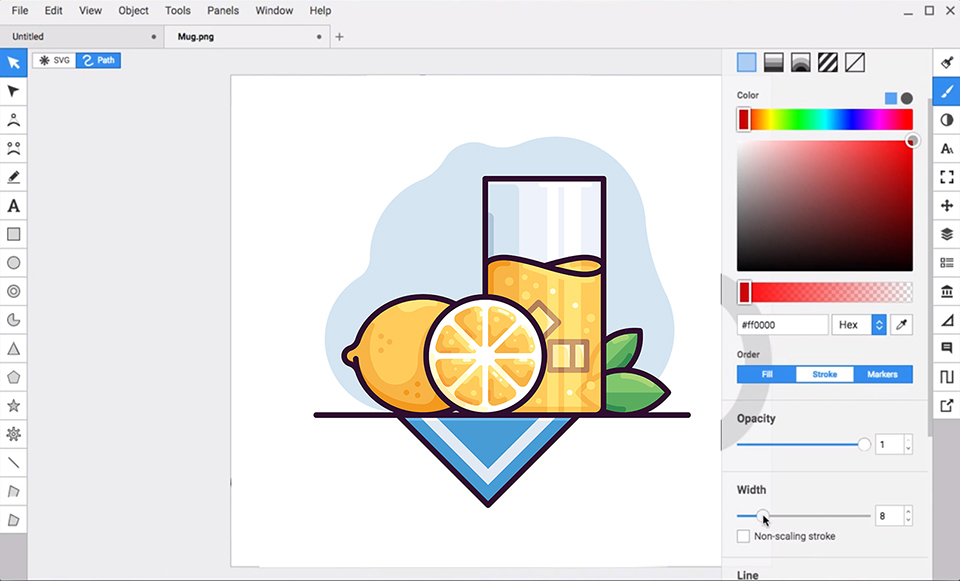 Platform: Mac, Windows, Chrome OS, Web 
Boxy SVG is a free program like Illustrator made for modern browsers, such as Chrome and Firefox. But you can also get its offline version. 
It offers plenty of shape-making, pen and curve tools, and has an in-depth text tool that can be integrated with Google Fonts. The program also has clipping mask support, which grants you the functionality necessary to complete larger projects.
SVG is Boxy's native format, meaning you don't need to export your files and can easily edit them in other free programs like Illustrator. Another cool feature of this option are the included 100 commands that can be assigned to customizable key combinations.
7. GIMP

Platform: Mac, Windows, Linux
GIMP is among the most professional free programs like Adobe Illustrator and Photoshop on the market. This program can even be used for large-scale projects, even though it has a rather steep learning curve. 
While GIMP's vector functionality isn't very impressive, it does have an astonishing image-editing toolset. It offers numerous brushes, healing, drawing, point, and select tools. Moreover, GIMP allows customizing existing functions and adding new ones with third-party plugins. 
So there's always a chance you'll find the exact feature you need online. Even though a demanding professional designer may feel disappointed with this software, everyone else will love using GIMP.
8. OpenOffice Draw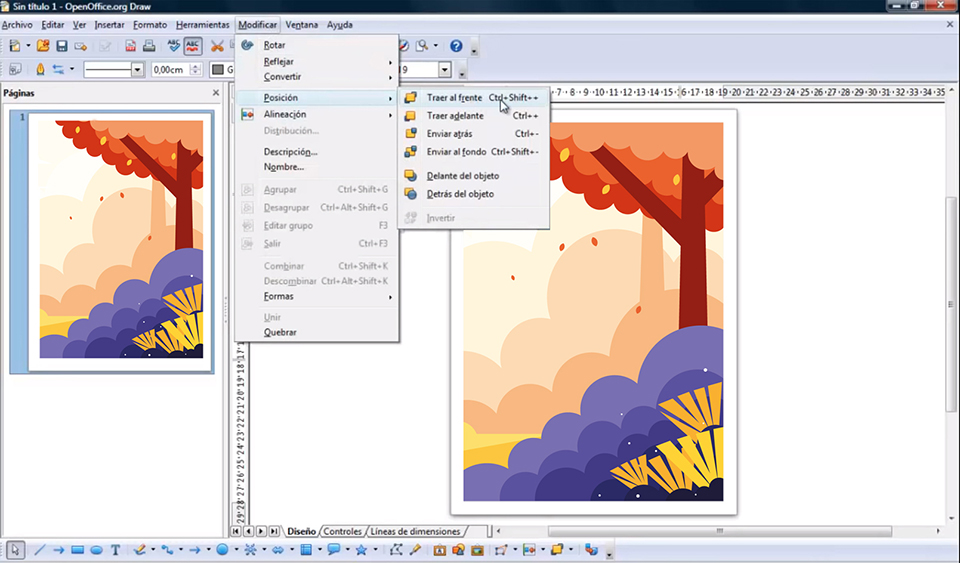 Platform: Windows, Linux, Mac
Don't get discouraged by the dated UI of their website. Even though it's not the most beautiful program like Adobe Illustrator, OpenOffice Draw is still a solid option for designing banners, charts, and graphical elements, while being packed with object manipulation and 3D controller tools.
It also allows you to develop flash versions of your projects. Additionally, OpenOffice Draw's users have access to a clipart gallery and can even add their own designs to it for future use.
Read More:- Best lightroom replacements
9. Pixlr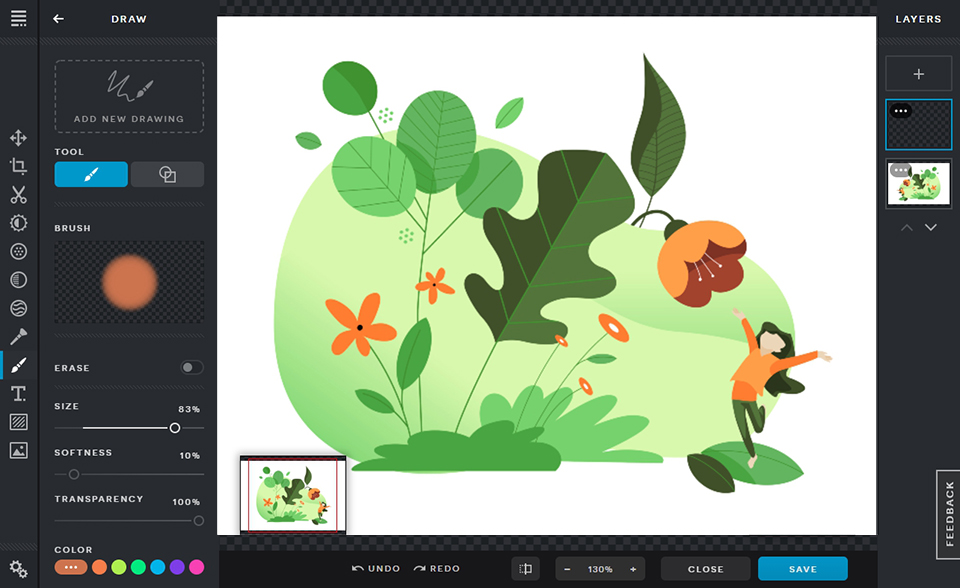 Platform: Windows, Mac, Web, Mobile
While Pixlr isn't exactly on par with Adobe Ai in terms of functionality, it's still filled to the brim with tools for creating, tweaking and sharing beautiful images. Pixlr's biggest advantage is that you can get it either for your browser, desktop PC or even your mobile phone. 
If you're looking for a free program like Adobe Illustrator and value portability and versatility, Pixlr definitely deserves your attention. Saving your created or edited files is also incredibly convenient as you can store your projects on your PC, smartphone, Pixlr library, Flickr, Picasa, FB or on imm.io.
10. Gravit
Platform: Mac, Linux, Windows, Chrome OS, Web 
Gravit Designer is an efficient, feature-packed and slick free vector editor. It includes all the basic functions one might search for in free programs like Illustrator, such as a Pen and free-drawing tools that make the lines smoother as you draw them.
Creating custom functions is easy and the broad array of keyboard shortcuts significantly speeds up the workflow. Add to that the immense collections of premade shapes, designs, icons and lines – and you get a lot of tools to work with.
You also have the freedom to import and save images in a broad range of formats, such as PDF, PNG, JPEG, SVG and Sketch, which makes Gravit even more versatile than Adobe Ai.