The question of how to get Adobe products for free is always a live issue among beginners and professionals as Adobe software is one of the most popular and widely used programs for creatives.
Probably, you didn't know that but there are at least 3 legal ways to get Adobe for free that don't violate the existing copyright law.
1. Adobe Creative Cloud Free Trial: For Advanced Users

The first and the most obvious way to get Adobe products for free is to use the trial version. The advantage of this method is full access to all the functionality and software, including website-portfolio, close integration between programs, paid fonts, and cloud storage. 
The list of free trial programs includes the most popular and demanded software such as Photoshop, Lightroom, AfterEffects Illustrator, Premiere Pro, InDesign, Spark, Bridge and many mo
You can

subscribe to Adobe Creative Cloud for Free

and test all these programs. 
However, you can't use Adobe Creative Cloud for free constantly as its trial period is limited. After you launch Adobe CC Free Trial, you can use it for a week. 
This time is enough for you to understand if you want to use Adobe software further or not. 
Follow these 5 steps to download Photoshop free trial:
STEP 1. Go to the official Adobe website, log in or sign up and create an Adobe ID account.
STEP 2. In the "Creative & Design" section click "View all products".
STEP 3.  You will see the list with a lot of Adobe products. Select Photoshop and click "Download trial".
STEP 4. Pick the plan you are interested in and download the software.
STEP 5. Install Photoshop and start it. Done!
When the trial period is over, the payment for the next month is charged automatically. If you don't like the chosen plan, you can always change it in your account. 
Besides, if you are a student or a teacher of any official establishment, you can save 60% on the total cost of Adobe products. Also, you can check out Adobe Creative Cloud alternatives if you don't feel like paying for these software.
2. Elements 2020 Family Free Trial: For Beginners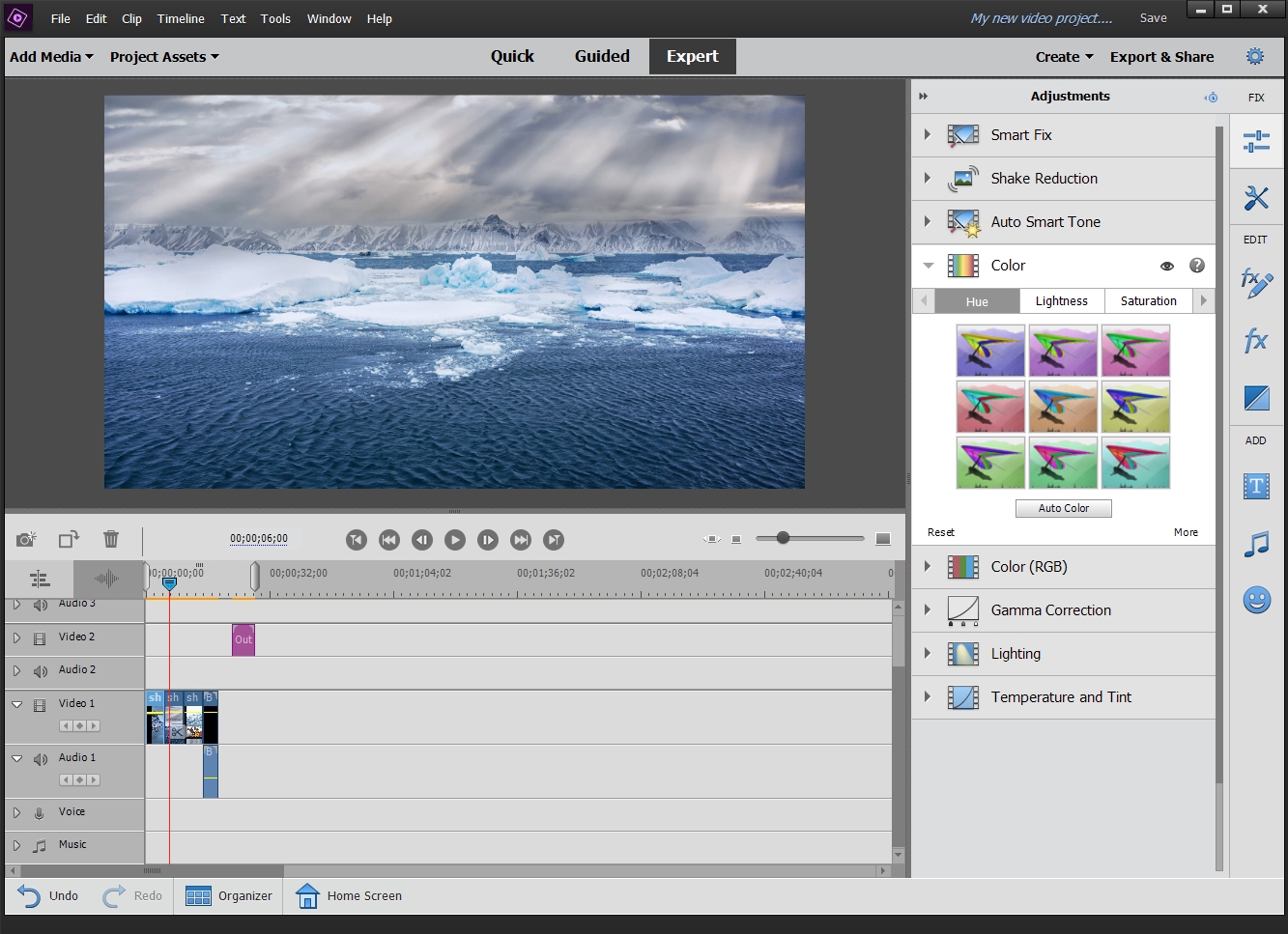 In addition to the well-known Creative Cloud software lineup, the Adobe team has started to actively promote Elements 2020 Family. This is another way to get Adobe free. 
According to the developers, the Elements family was created to automatize photo editing, which will simplify the work for beginners. 
Today, Elements 2020 Family package includes Photoshop Elements and Premiere Elements and unlike Creative Cloud, the trial period lasts a month instead of one week.
Follow these 4 steps to download Photoshop free using this method:
STEP 1. Go to the official Adobe website and click on the "Products" section at the bottom of the page.
STEP 2. Open the "Elements 2020 Family" page.
STEP 3. Choose Photoshop Elements 2020 and click "Free Trial".
STEP 4. Download the software, install it on your device and launch. 
Besides a monthly trial period, you can get Photoshop Elements as licensed software. All you have to do is to make a one-time payment of $100 and use the program for free. 
A lot of people using Photoshop CC or searching for a legal way to download Photoshop CS6 free don't have this opportunity. 
3. Adobe CS 2: For Outdated PCs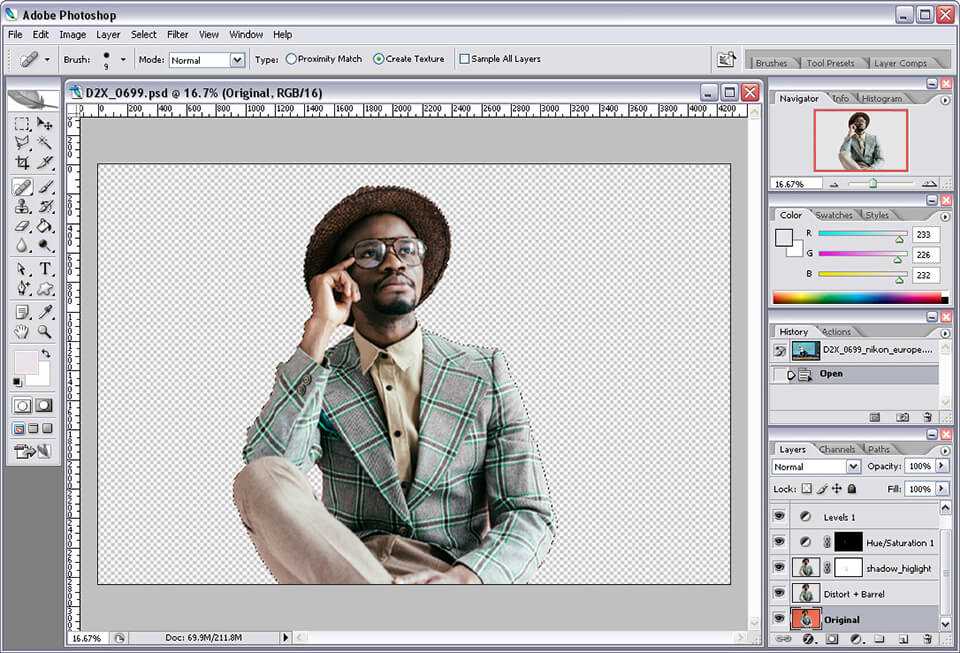 Not many people know that Adobe gives out all the programs of CS2 version for free including Adobe Creative Suite, InDesign CS2, Photoshop CS2, Photoshop Elements, Adobe Premiere Pro, Acrobat 3D, Acrobat Standard, Acrobat Pro, Audition, GoLive, Illustrator, and InCopy.
These free software are one of the first versions of Adobe products. That's why you shouldn't expect them to be very effective. 
However, they can perform basic tasks such as cropping, formatting, simple image editing, text correcting, track inserting and many more. So, if you have an outdated PC, you can get Adobe for free too. 
Follow these 4 steps to get Adobe CS 2:
STEP 1. Scroll to the bottom of the main page and find the "Download & Install" section.
STEP 2. Move to CS 2 package download page.
STEP 3. Choose a suitable version and accept the agreement.
STEP 4. Download the client and install it on your computer. Easy as that!
However, you should take into consideration that CS2 was released for such operating systems:
Mac OS X v.10.2.8 – v.10.3.8

Microsoft® Windows® 2000 / Windows XP
So CS2 supports only them. If you have a newer version of operating systems such as Windows 10 or macOS Mojave, there might be delays or your operating system simply will not be able to install it. 
4. Adobe Apps: Edit Photos on the Go
The last way to get Adobe for free is slightly different from the first three ones as it relates to the mobile applications from Adobe. That's right, such a giant company as Adobe simply couldn't lose such a large percentage of people who edit their photos and videos, work with the text using only a mobile device (smartphone, iPad). 
I'm not going to tell about all mobile applications, I will describe the most popular ones, which you can find on App Store or Google Play and test yourself. 
1. Lightroom CC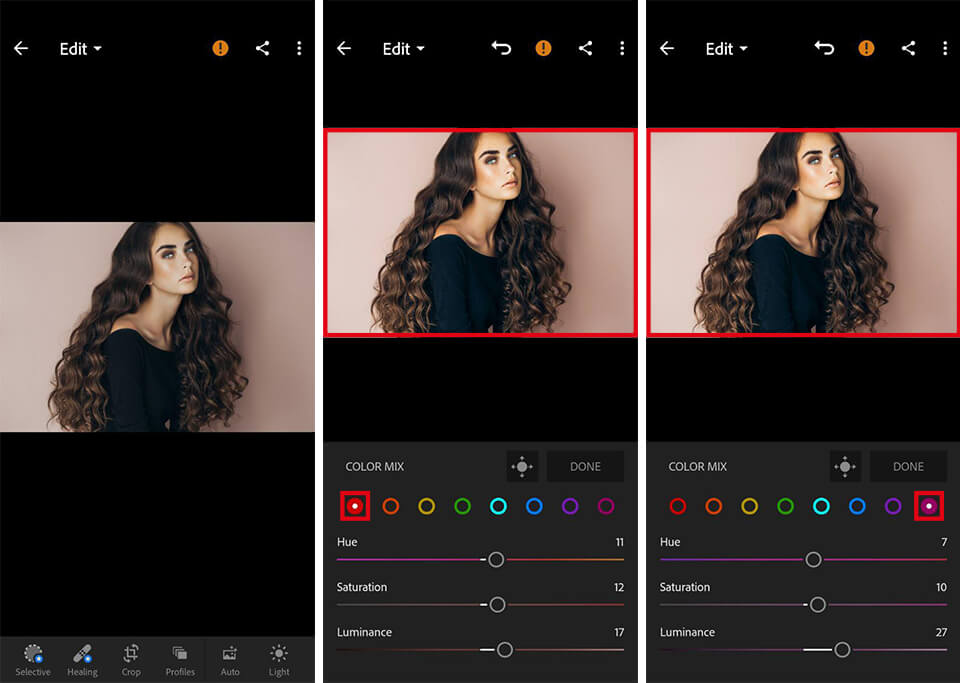 Oddly enough, the first on the list of mobile applications is Lightroom mobile version. This is the most popular way of how to get Adobe for free on your mobile. What is so special about this photo editor and why is it so popular? 
Nondestructive image editing, maximum control of color and correction of separate areas, support of RAW files and even presets. Split toning, noise reduction, radial/gradient filters are just some of the possibilities and functions that Lightroom provides. 
2. Photoshop Express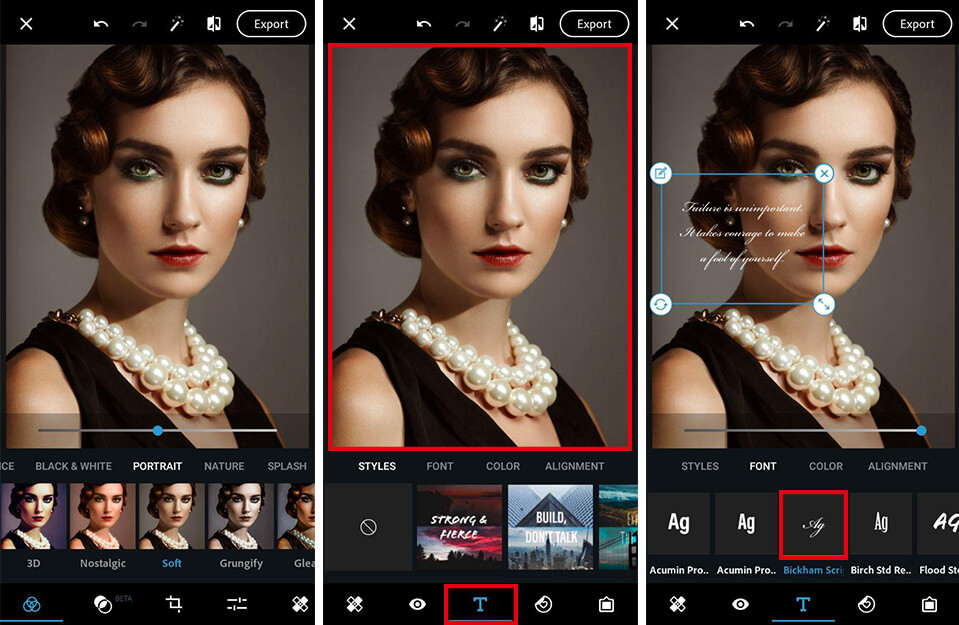 Mobile Photoshop supports RAW and PNG files and using available tools and functions, you can fix perspective distortions, adjust exposure, contrast, glares, shadows, color tone, saturation and brightness for separate areas of the image. 
There is also a professional Dehaze tool. In addition to that, a well-developed "Text" tool deserves special attention. It offers more than 50 different fonts, the possibility to adjust color, style, size, and transparency. 
You can not only create a nice inscription for your advertisement but add a watermark as well.  You can also try some of the Photoshop alternatives.
3. Adobe Premiere Clip
Editing images on your mobile device is not that difficult if you have Adobe Premiere Clip. You can upload music and use built-in filters, perform automatic mixing, combine audio from a video and audio track, change transitions between video clips and many more. 
Also, you can easily change exposure, glares, and shadows of the selected video clip. What I also love is the "Synchronization with music" feature. When you activate this feature, you can cut the footage to make it suitable for the chosen audio. 
4. Illustrator Draw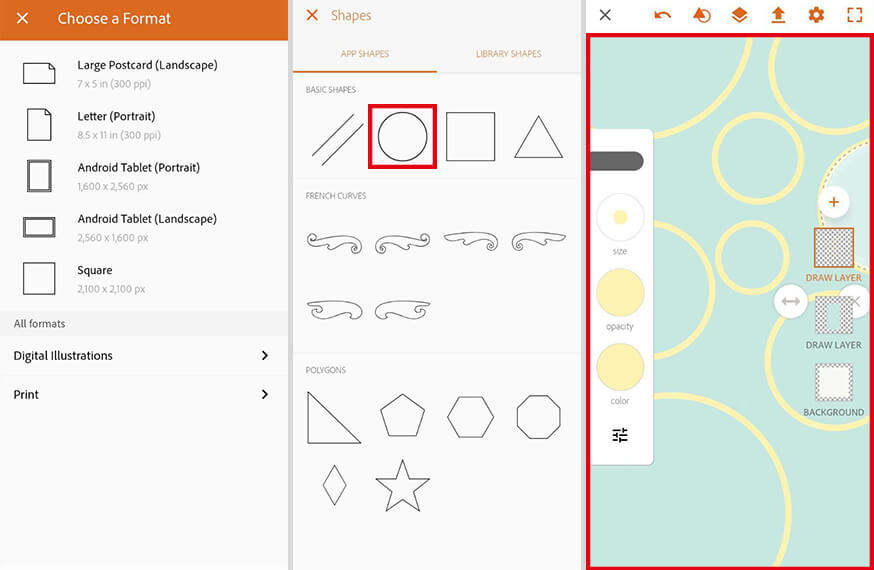 The last variant of how to get Adobe free on your mobile is to use Illustrator Draw. It is more understandable than its older version but not less effective. It offers everything for beginning artists. It provides 6 types of brushes that you can draw with. 
You can adjust the size, hardness, color, transparency, etc. as you want. In addition to brushes, this application offers some other nice tools, one of which is "Shape Lines". Using it, you can create an ideally straight line if you need to draw a square or a triangle. 
You can view more free Adobe Softwares if you want to learn about other types of software Adobe offers and also check out Illustrative alternatives. 
Why Shouldn't I Download Adobe Software From Torrent?
Now that you have learned how to get Adobe for free legally and know all the existing ways to do it, we can talk about the dangers of using a pirated version. Why pay for Creative Cloud subscription if it's possible to download the latest version of any software from torrent? 
First of all, before using torrent, you must understand that this process is illegal and you violate the copyright law. If you actively use torrent, your local court will have to sue you. 
The possible consequences can vary from a fine of $1000-20000 to imprisonment of up to 5 years. 
In addition to possible problems with the law, you will have to take care of the safety of your PC. The thing is that more than 60% of torrent resources contain different computer viruses. 
If you download Adobe Software free from torrent, you can face different problems starting from ads to blocking or copying your files.