After getting a great response for Diwali stamps, Google has introduced new stamp rewards for the New year 2020. The contest is named "Welcome 2020" where the user has to collect different types of stamps to get rewards. There are 7 stamps to collect which are named Disco Stamp, Toffee Stamp, Selfie stamp, Pizza Stamp, Balloon stamp, DJ stamp, and the Sunglasses stamp.
By collecting all the seven stamps, you will get an assured cash price of Rs 2020 directly to your bank account. The stamps are arranged in a cake shape. You will get rewards if you can collect all the stamps in each row. Just like we saw during the Diwali offer season, you can send and receive stamps to your friends and collect them in different ways.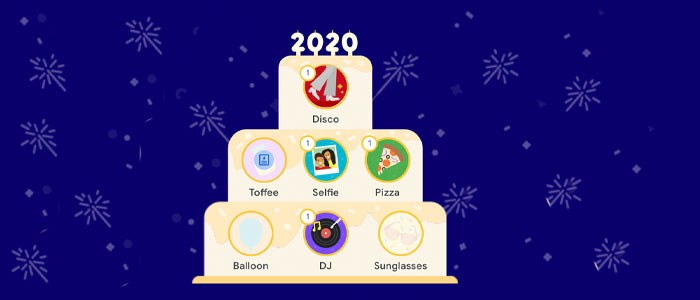 Google Pay "Welcome 2020" Stamp reward game Rules
For each game, there should be some rules and regulations. The following are some of the important rules of the "Welcome 2020" reward game of Google Pay.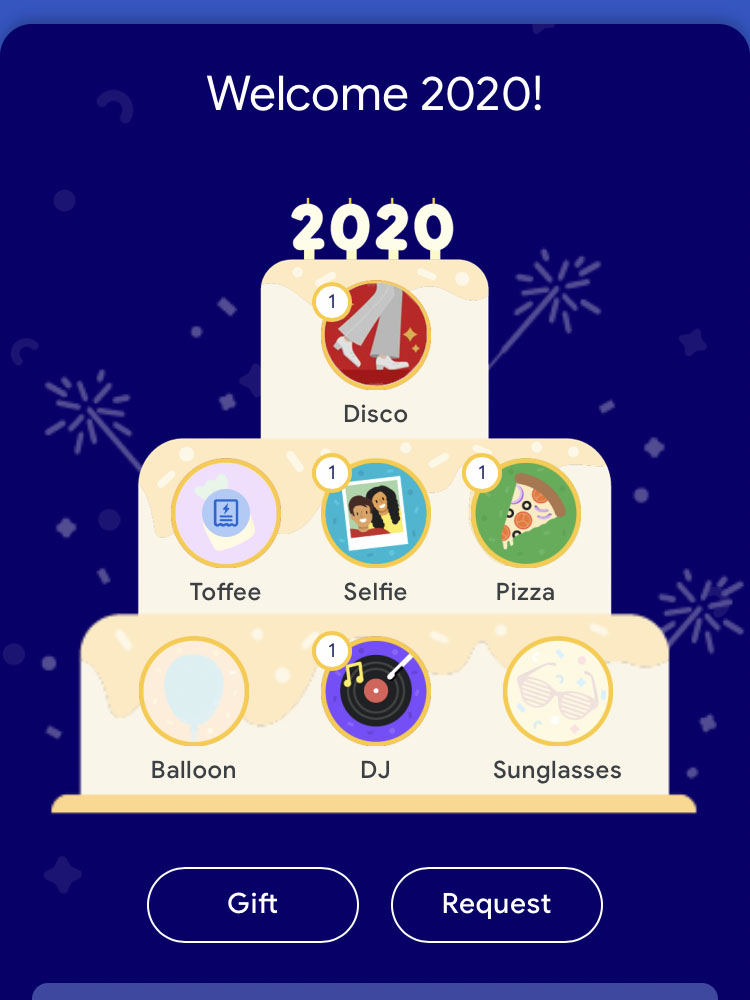 #1:- Deadline is 31 December 2019
This offers valid only till 31st December 2019. However, if you are getting coupons during the period, you can use them even after the date.
#2:- Need a UPI enabled account
In order to receive the gift credit, you should have a UPI enabled savings account. Once you receive a reward and didn't link your Gpay account with UPI enabled account, the reward will be deemed to be forfeited.
#3:- Rewards are Limited
Rewards are limited to a maximum of 1 bonus reward for each cake layer. If you are getting more stamps, you cannot go for a second reward. You can only share it with your friends.
#4:- Check your eligibility
These offers are not available in the Tamil Nadu region. Also, you are not eligible if you have received over 9000 Rs during the current financial year.
#5:- Daily limit per stamp collection
There are daily limits for receiving stamps. Based on this rule, you can earn up to 25 stamps per day.
You can read more Disco stamp rules from here.
How to get Stamps in Google Pay for the "Welcome 2020" game?
The following are the methods to get stamps in Google Pay.
#1:- Collect stamps by doing transactions
You can earn stamps by sending money to a business, Spot or to a GPay user. For P2P payments (Payments to other Google users), you can only collect 1 stamp per unique Google Pay user. There is also a daily limit for collecting stamps this way which is limited to 5. You have to do a transaction more than Rs 98 to eligible for this type of winning.
#2:- Collect stamps by paying bills and by Mobile recharge
You can do bill payments and mobile recharge using GPay to receive stamps. For bill payments, the transaction should be of 300 or more to receive a stamp and for mobile recharges, it should be ₹98 or more. You can collect a maximum of 5 stamps daily through mobile recharge and by bill payments.
#3:- Invite Friends to Google Pay
This is another simple way to get stamps. You can invite a friend to Google Pay and ask him to apply your unique referral code from the GPay app. Once they enter your referral code and do their first transaction, you will be eligible for getting a stamp. Not only stamps but also you will receive referring commission too. This also has limitations such as 5 stamps per day.
#4:- Scan the number 2020 using 2020 scanner
This option is only available for Android users and not to the iOS users. From your Android device, click on the Google Pay 2020 Offer Icon and then tap on the Scanner button. Now scan any images showing 2020 and you will be eligible for a stamp. However, you won't get any rare stamps using this method and you can receive up to 2 stamps daily through this method.
#5:- Ask for Disco Stamp, Toffee Stamp or any other stamps Below
We had already mentioned that the disco stamp is the tough one to receive. Since this stamp is very rare, many users started asking for these stamps through WhatsApp and other social media. You can also gift one stamp to your friend and to unknown users through the links generated by using the "Gift and Request" feature.
All people have limited contacts on their phone. Here comes the importance of this page. We provide an option to send and receive stamps from and to other unknown users from India. Thousands of GPay users are visiting this page looking for an exchange of stamps and you can make use of the comment box.
To do that, go to your Google Pay application and click on the rewards section. Then click on the Welcome 2020 offer section and there you will see the option to send and request stamps. Just click on the request option and you can see several options to request. You can also copy the link from there. Just copy it and paste it in the comment box below. If there are users who can help you, they definitely do a try.