Hard reset on the other hand known as both factory reset and master reset is the process of restoring the device into factory state. By performing a hard reset, every data and files saved on your mobile gets erased and you will receive a phone just similar like how you purchased. Whenever a phone is showing software related issues, one option to tackle down the issue is by hard resettings. Here this article will show you how to hard reset Xiaomi Mi A3 to factory settings.
Previously, we have covered a couple of tutorials related to Mi A3 like bootloader unlock and enabling developer options. Please have a look at those guides.
How to perform Normal Reset on Xiaomi Mi A3?
Following is the step by step instructions to perform a clean reset or a normal reset on Xiaomi Mi A3.
Step 1:- Go to Settings. Under settings page, click on system.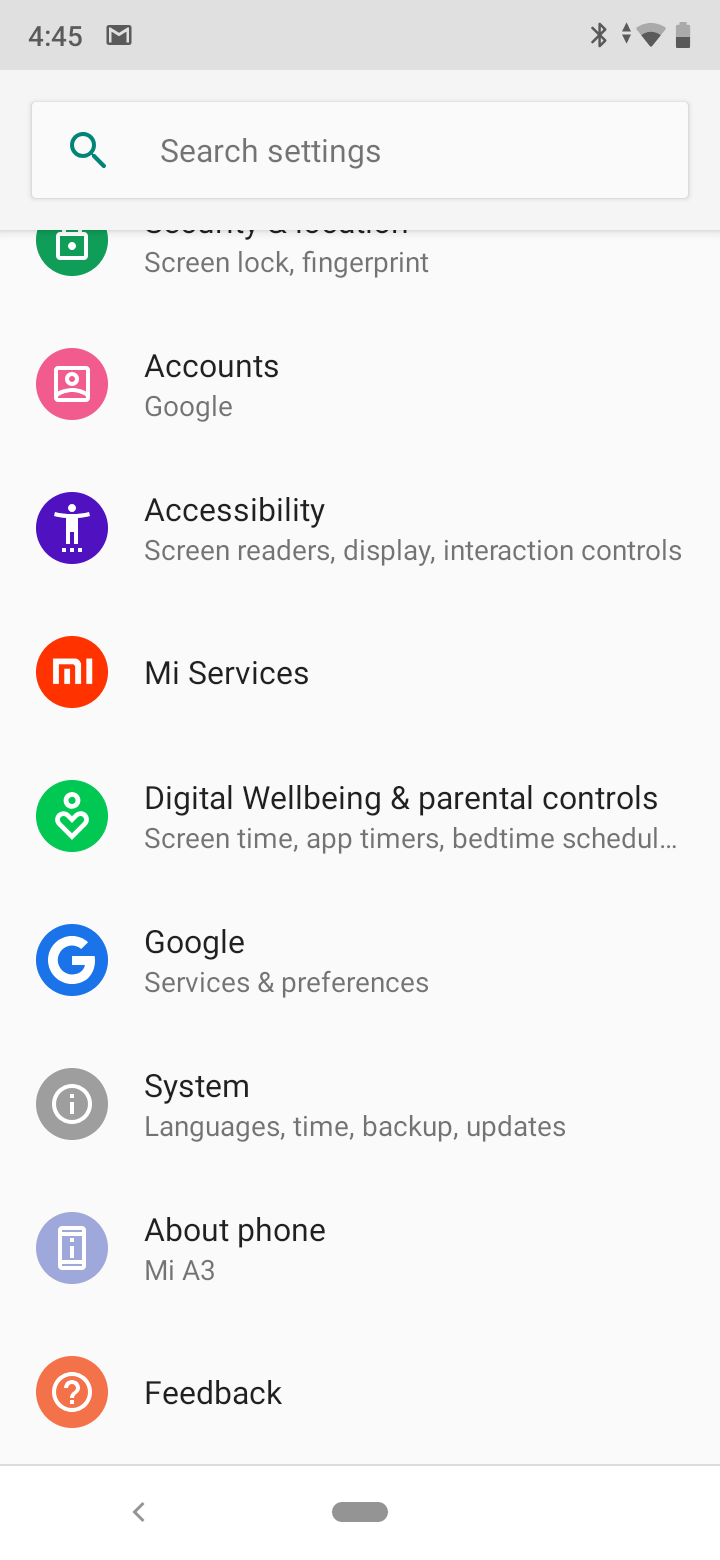 Step 2:- There you will see "Advanced" option. Click on it to expand the system features. There you will see "Reset Options".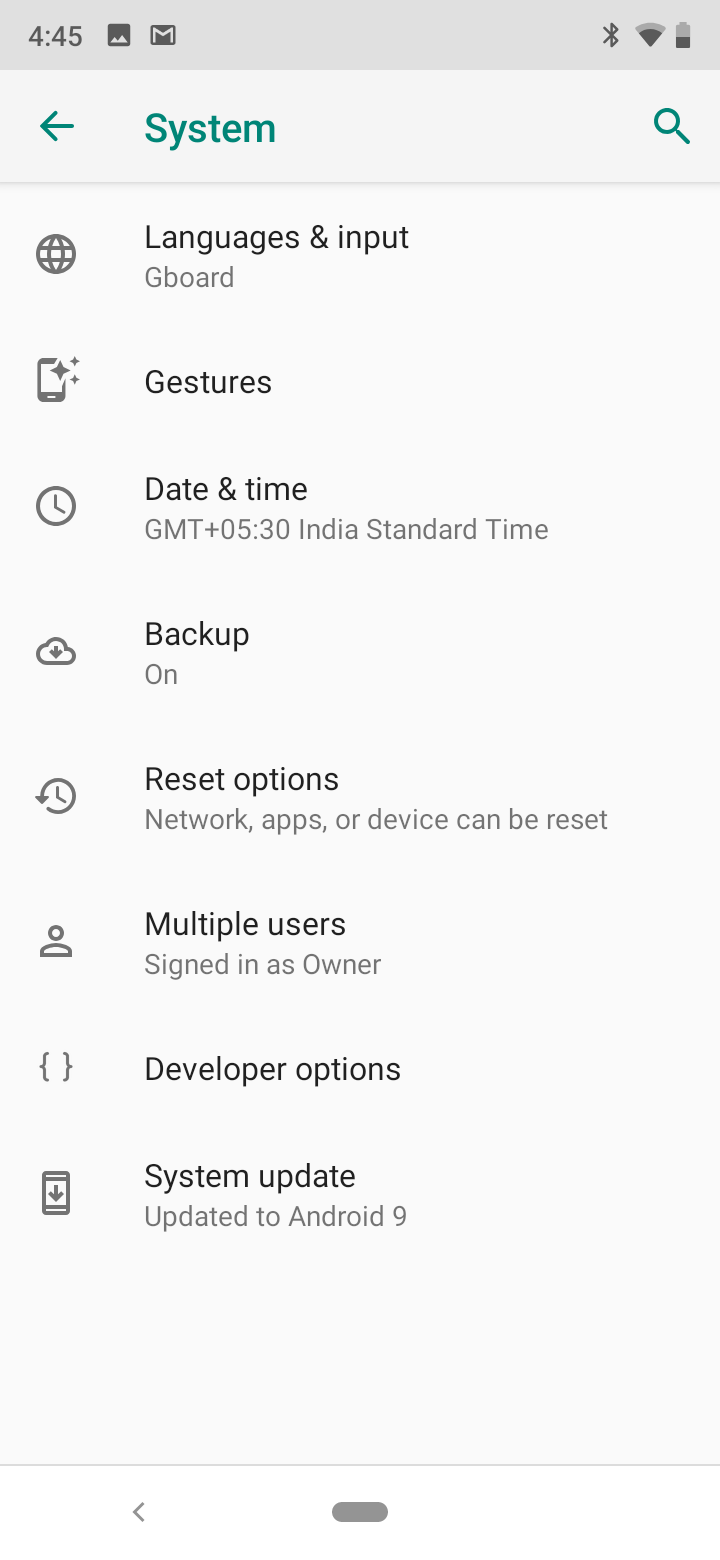 Step 3:- There are a few reset options available. Reset WiFi, mobile & Bluetooth. Reset app preference and finally factory reset. You definitely have to choose "Erase all data (factory reset) option.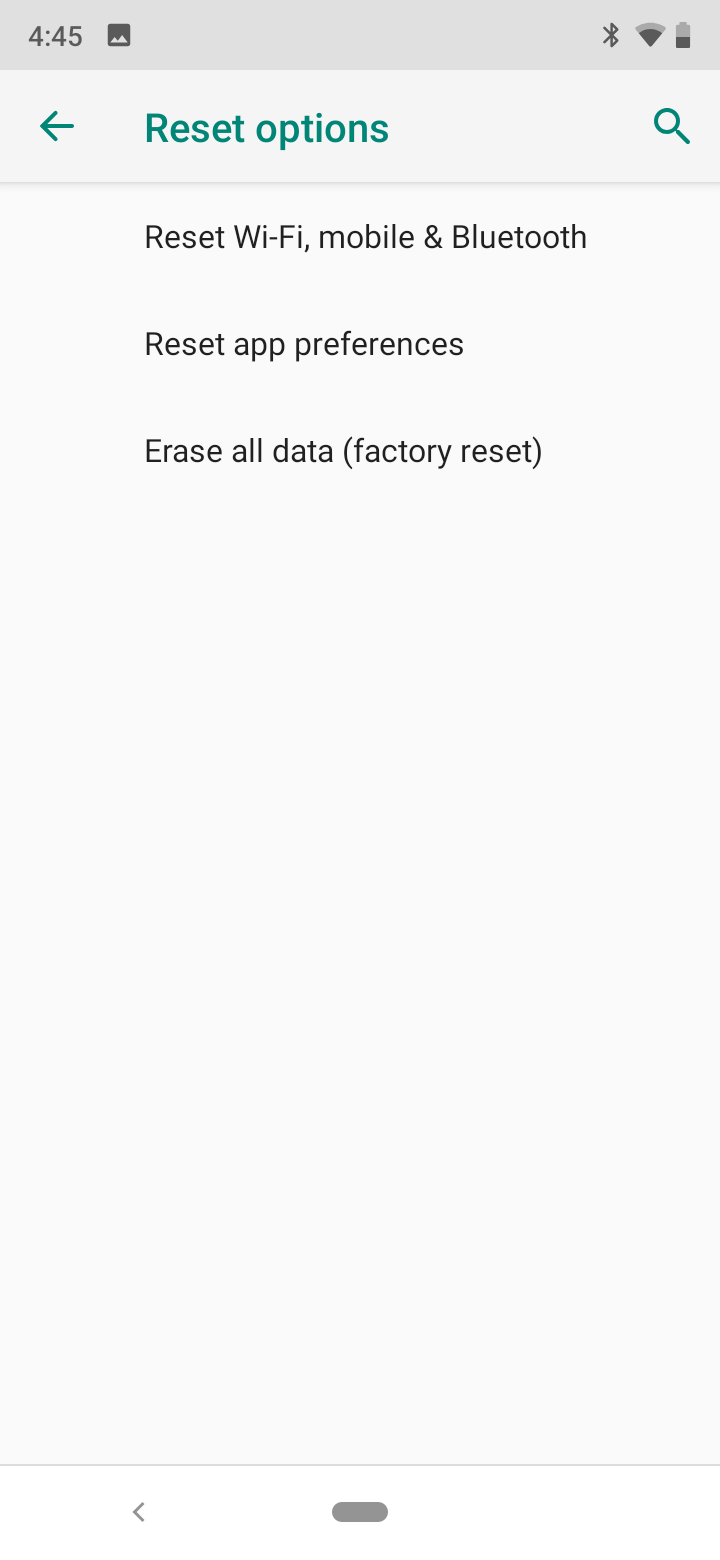 Step 4:- Now you will receive a warning like below.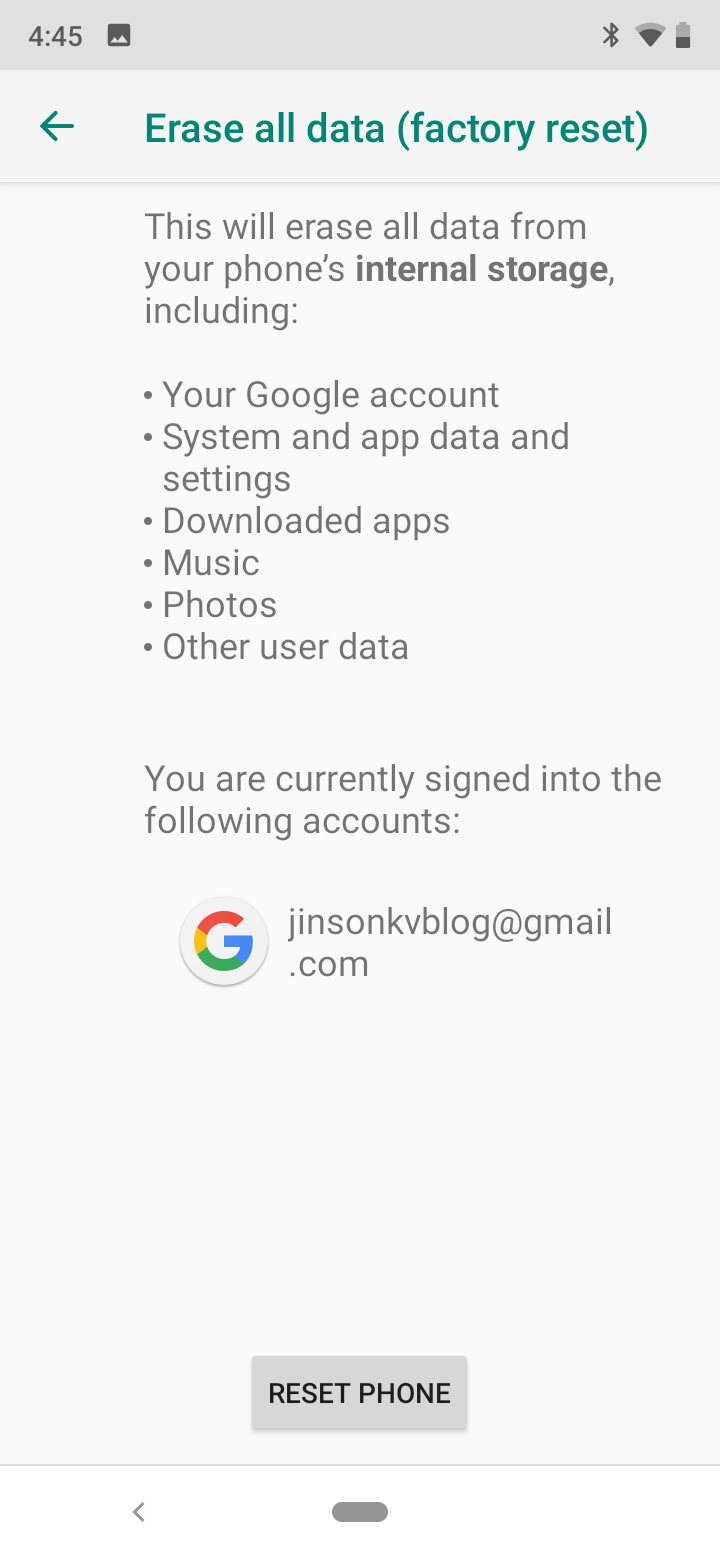 Just click on the RESET PHONE button you have seen at the bottom the page. If you have enabled PIN code, passcode or any other authentication, you have to give that. Once again you will see a reset prompt to confirm the resetting procedure. Now you will see the mobile getting shut down and reboot as a fresh one.
How to Hard Reset Xiaomi Mi A3?
Unlike the normal reset, every android phone has a second resetting option known as a hard reset. For that, you don't have to log in to your device. You can hard reset any android phone by entering its settings during the system boot. Follow the instructions to hard reset Xiaomi Mi A3.
Step 1:- First of all, turn off your device. Then turn it ON by pressing and holding the Power Button + Volume UP button.
Step 2:- Now you will be in the recovery mode and you will see an Android icon with a text No command. When you are there, press and hold the Power button and then press the Volume up button.
Step 3:-  Now you will see many options. You can use the Volume button for changing the options and then the Power button for selection.
Step 4:- Navigate to the bottom and select Wipe data/factory reset.
Step 5:- Then you will receive a confirmation warning that the process cannot be undone. Click on YES to continue the procedure.
Step 6:- Click on the reboot option to restart your mobile. It may take a couple of time to reboot after the factory reset for the first time.
This is all you have to do for hard resetting Xiaomi Mi A3. Keep in mind that, if your phone had some passcodes before hard resetting, you have to provide it even after you made a hard reset. Here is a video tutorial for you to understand the above procedures quickly and easily.
Conclusion
For many reasons, you have to hard reset your android phones. May be due to mobile software issues, due to passcode or authentication issues or for installing custom ROMs. There will be slight changes in the hard reset procedure and it depends on the manufacturer.
Hope you understand how to perform a hard reset on Mi A3. If you have any doubts, please comment it below and we will reply to you as soon as possible.