Screen Mirroring is a feature available on the latest smart display devices like smartphones, Smart TVs, Tablets, PCs to mirror the device's display to another one. Simply telling, you can mirror your iPhone display to a Smart TV and can watch photos, videos on a bigger screen. You can even play games on a much bigger screen using the screen mirroring feature. Using the built-in screen mirroring option on iOS, it is possible to Screen Mirror iPhone or iPad to any Android Smart TV without any extra hardware. All you have to do is to install an app called AirPin PRO on your Android TV.
By installing the app, you can screen mirror iPhone to your Samsung TV, Mi TV, LG TV, and almost all other Android Smart TVs. However, some of these TV doesn't support the play store and you should have to install this app from other markets. You can also download the APK version of this app and install it without any issues. Those who have play store installed on your TV can purchase it directly from the Google play store.
Step by Step Guide to Mirror iPhone & iPad to Any Android Smart TV
Following are the instruction to mirror an iPhone or iPad to an Android TV. There are many other methods available on the internet. However, this one seems fine to me. Follow the instructions below.
Step 1:- First of all, you have to install AirPin(PRO) – AirPlay/DLNA Receiver on your Smart TV. If you have play store access on your TV, you can directly download the app from the play store. You can still install apps on your Android TV if there is no play store.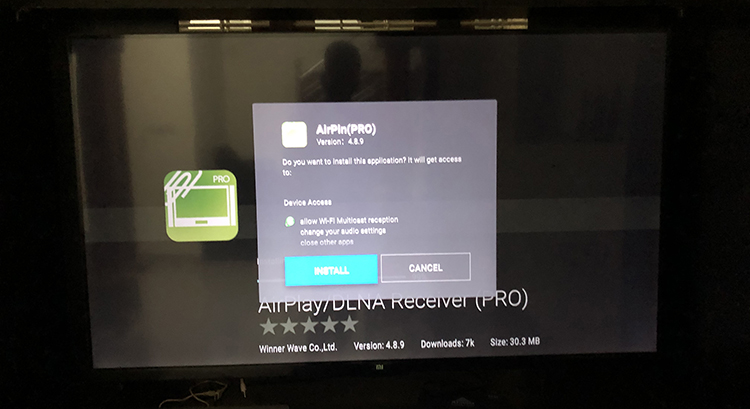 Step 2:- Once you finish installing the application, open the app on your TV. You don't have to do any further changes inside the app. The default settings are enough to mirror your iPhone or iPad to an Android TV.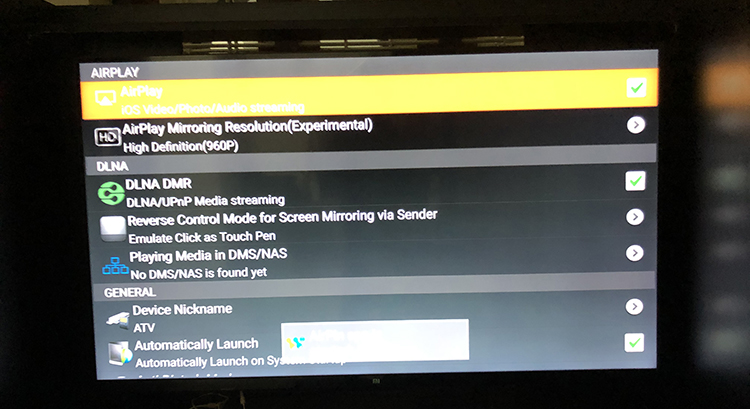 Step 3:- Now open the screen mirroring settings on your iPhone or iPad. You can easily access the screen mirroring settings by swiping from bottom to top.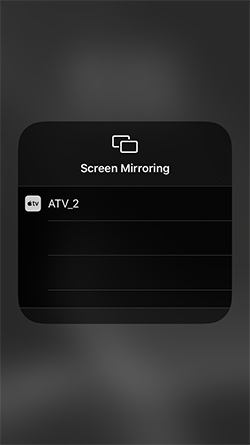 Step 4:- Now you will see a device name called "ATV_2" just below to screen mirroring. ATV_2 is the default name of your TV made by the AirPin PRO application. You can change the name later inside the app.
Step 5:- Just tap on the device name and you will see your iPhone or iPad screen on your smart TV.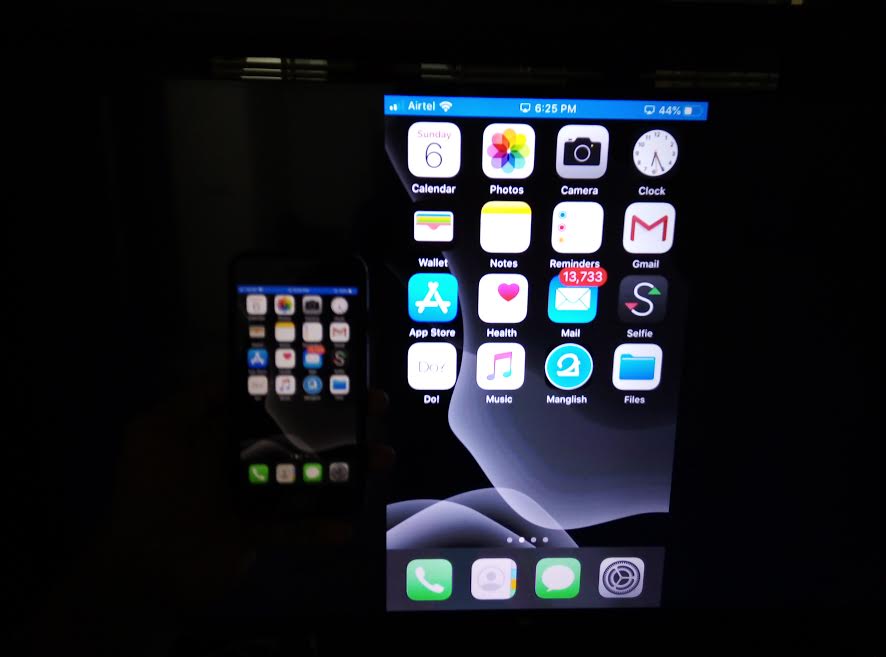 NB:- In order to screen mirror iPhone or iPad to your Android TV, you should connect both of the devices to the same network. You don't need an internet connection but they should be on the same network. It is also possible to mirror using a WiFi range extender network and a mobile hotspot network.
AirPin(PRO) – AirPlay/DLNA Receiver iPhone Screen Mirror App Specifications
Airpin PRO app works as a receiver that accepts media contents send by Apple devices, Personal Computer, or an Android device through AirPlay or DLNA protocol. With the help of these protocols, you can send your device screen, songs, pictures and videos to the target device. Not only a smart TV but also you can run this app on Android Smartphones and Tablets.
You can screen mirror any iOS device which are running on iOS version 6 to the latest iOS version 13. While using the YouTube app on your iPhone, you may have seen the Airplay & Bluetooth devices option on the menu bar. This Airplay option allows you to stream the YouTube content to your smart TV in a couple of clicks. AirPin PRO is the first app to have this feature.
Since you are dealing with Apple devices, photos and videos will be in great quality, size and resolution. This will make lagging or buffering issues on your Android TV. So they have implemented the option to change mirroring resolution. By default, the resolution will be in High Definition which is 960P. You can modify it to Standard definition 576P, Full HD 1080P and to Ultra HD which is 4k. Once again we want to mention that, this is just experimental and may not work as you expect.
The rotation of the screen is another important advantage. You can rotate your iPhone or iPad to both Landscape and Portrait mode and it will reflect on the TV screen instantly. You will get a better view of your screen if it is in landscape mode.
Conclusion
There are many apps and tools available in the market which helps you to mirror your iOS device to an android device. Personally, I have checked many of them and most of them are not working properly. This AirPin (PRO) – AirPlay/DLNA Receiver is a great option if you are seriously looking for a completely mirroring solution.
If you have any other queries related to screen mirroring iPad or iPhone to Android TV, please comment it below. We will reply to you as soon as possible.