Super Smash Flash 2 usually known as SSF2 is a flash game developed by Super Smash Flash 2 Team. The game is an advanced version of another popular fan game called Super Smash Flash. If you are a game addict, you may have heard about Super Smash Bros. This is actually a collection of characters, items, and game backgrounds and SSF2 is also based on this. However, this game is not an exact clone of Super Smash Bros because it has many other characters, tactics and game stages.
Just like the title indicates, this is a smashing game where the player's objective is to attack the opponent and smash him off the screen. The opponent can be a computer or another player. Instead of a health indicator, there is a percentage meter, which will increase as the player take damages from others. Higher the percentage means opponents can easily through you away which later leads to a KO. The game controls are much more similar to Super Smash Flash 1 however, you can use USB game controllers for great gameplay.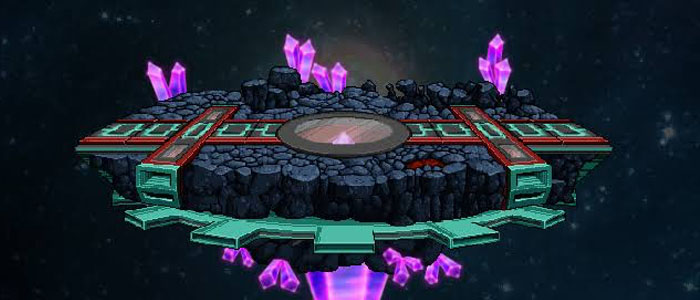 Why SSF 2 is Blocked at Office, College, School Computers and Networks?
The answer is quite simple. In an office, the management needs the staff to focus more on the work rather than playing games. This is why they are blocking all kinds of games on their network. However, in my opinion, at the office, there should be some exceptions. There should be leisure time so that the employees working there can get some relief from work pressure.
However, blocking games at college and school network is a good idea. Then only teachers can force their students to focus on their subjects rather than putting their effort on playing games. There are schools allowing students to use tablets as study material. But what will be the result if the students misuse this for playing games? So these kinds are games should be banned in schools as well as colleges.
Here, Super Smash Flash 2 can be played online as well as offline with others. These kinds of multiplayer games are more popular among peer groups. They can join a team or fight each other which will be more interesting for them. It is also possible to play with online members. Due to these reasons, this kind of games are usually blocked either on the network or on the PC.
Super Smash Flash 2 unblocked – How to play if it is Blocked?
#1:- How to access Super Smash Flash 2 unblocked on your browser?
Most users are facing an issue while trying to access SSF2 is due to the flash content issue. As you know, SSF2 is a flash game and your browser should support Flash in order to play the game. Since the popularity of flash is decreasing day by day, most browsers are withdrawing the support to flash player. By default, the chrome browser disables the access to flash content and you have to enable it manually to view the flash contents. If you are seeing flash content is blocked message while opening Super smash flash 2, please follow the steps below.
Step 1:- First of all, click on the protocol section in the address bar. If it is an HTTPS website, you will see a padlock icon and for unsecured HTTP website, you will see a not secure warning (In latest Chrome).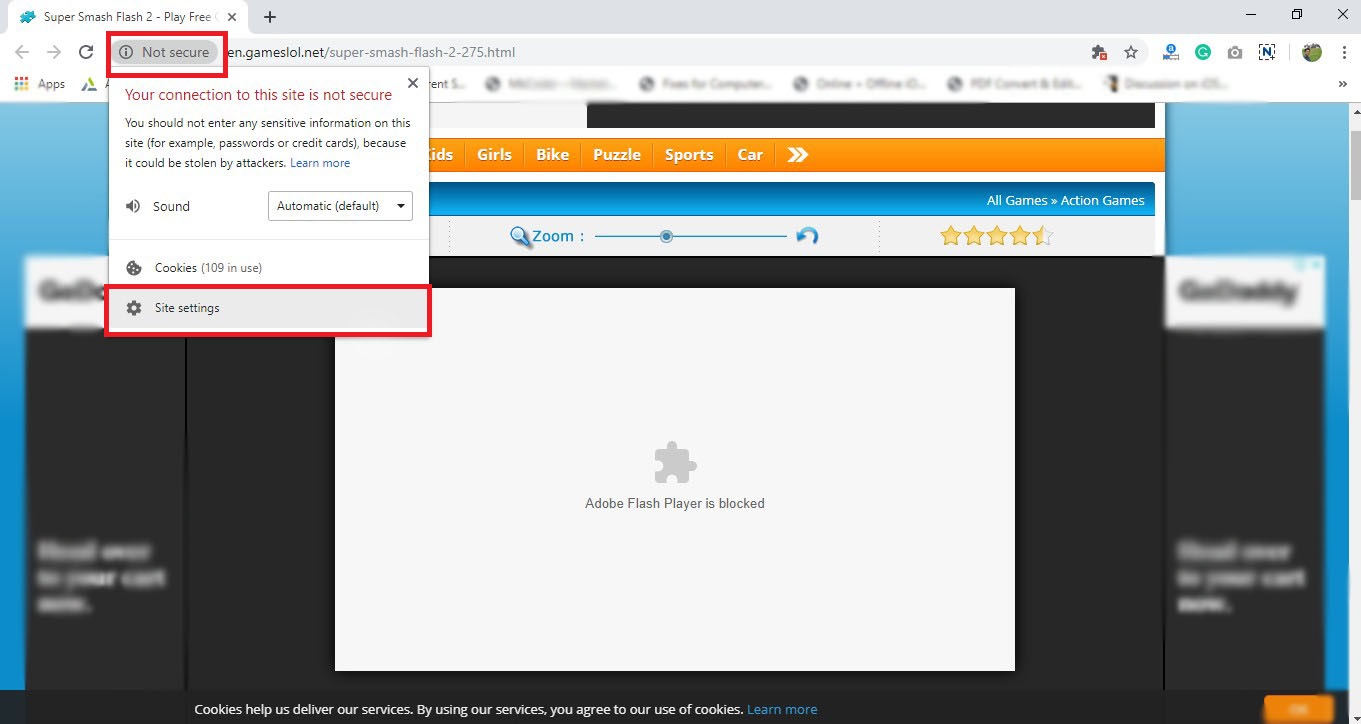 Step 2:- There you will see site settings option. Click on that.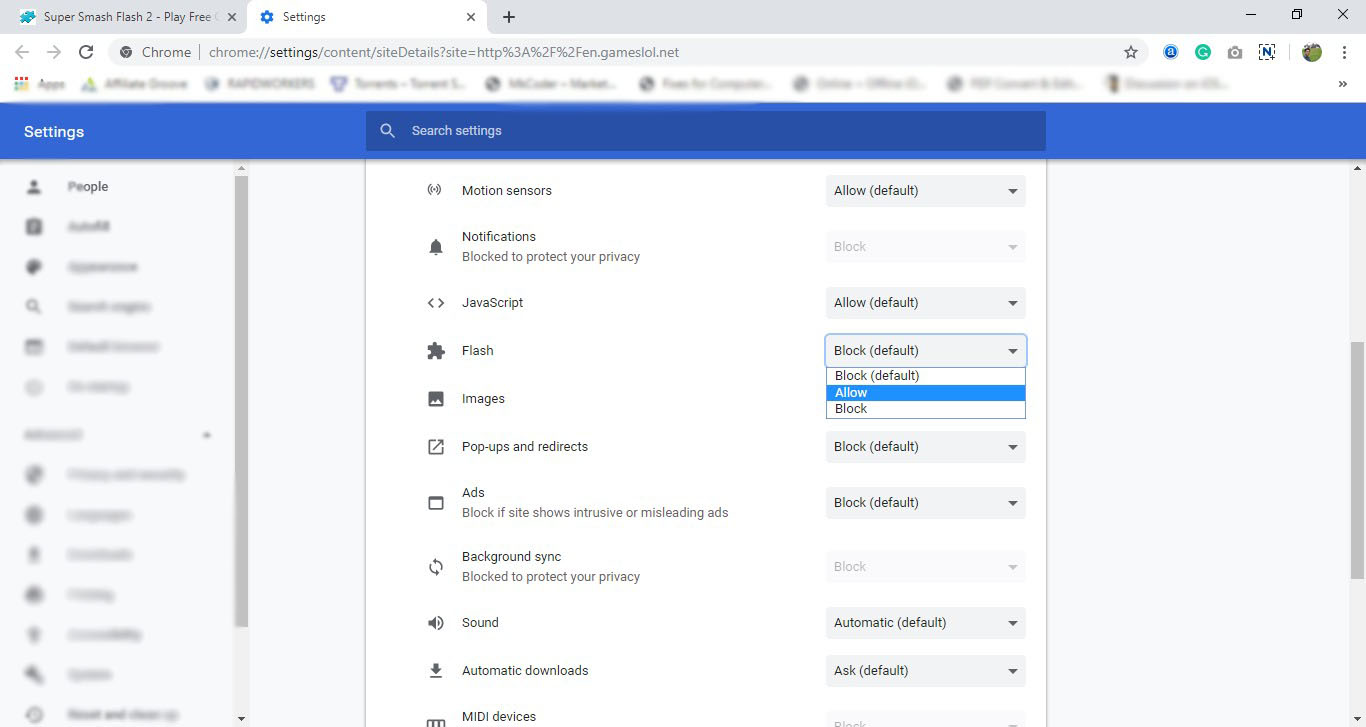 Step 3:- Under site settings, you will see the flash option. Change it to "Allow". Now come back to the game page and reload the website. Now you will be able to play Super Smash Flash 2 without any issues.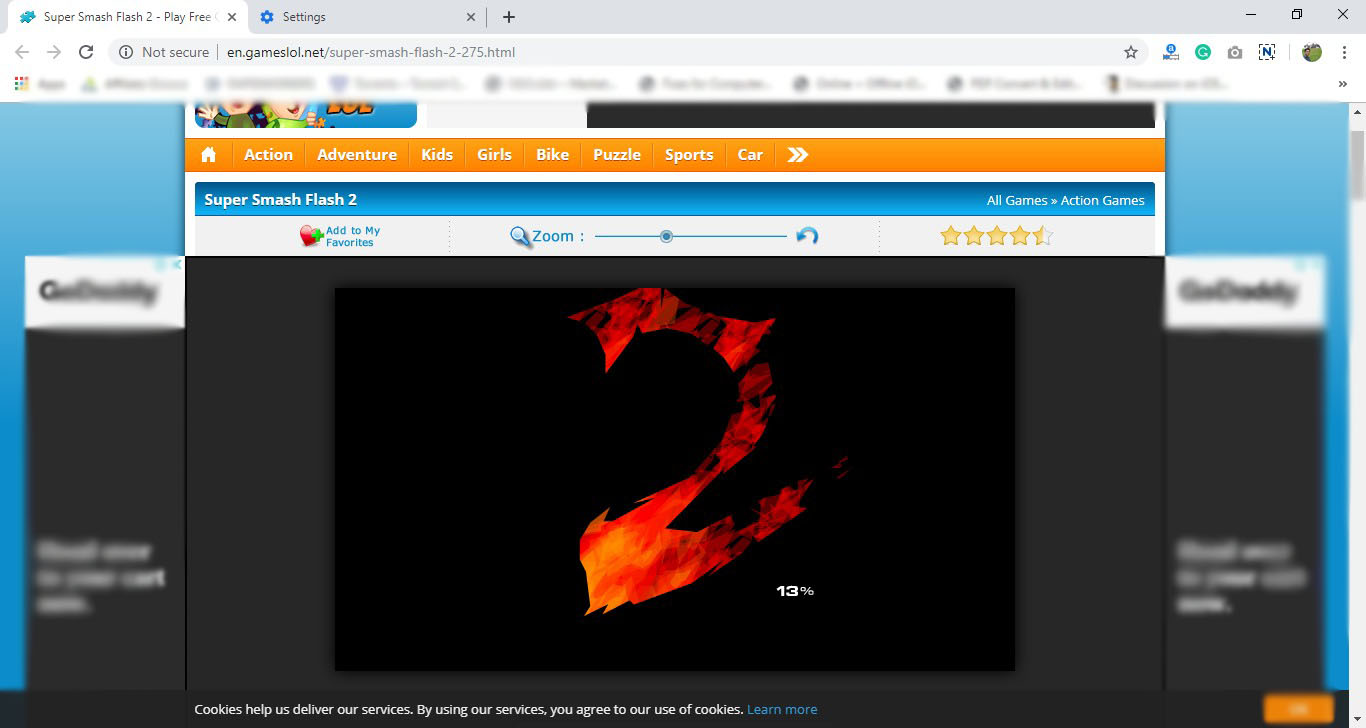 NB:- This will work only if you are not able to play the game due to flash content issues. If your college, Office or school blocked this game based on game URL, please follow the other methods described below.
#2:- How to play the game if the game URL is blocked on your network?
This is the usually followed method to block any website or service at schools, colleges, and offices. There are several networking tools available to block connection towards a particular URL or IP address. It is also possible to block websites on a Wi-Fi router itself. Suppose, if the person in charge of your network wants to block a particular game, he can add the URL of these games on the networking software or on the router to restrict access to that websites. It is also possible to block websites that have certain keywords.
Here we are adding several URL which you can try for playing the game. Keep in mind that, all these websites require you to run the flash player before playing the game. So enable the flash content which is mentioned in the #1 method and try loading the following URLs.
http://en.gameslol.net/super-smash-flash-2-275.html
https://kbhgames.com/game/super-smash-flash-2
https://www.mcleodgaming.com/games/ssf2
http://arcadespot.com/game/super-smash-flash-2/
https://www.gogy.com/games/super-smash-flash-2
These are some of the leading game hosting websites where you can access Super Smash Flash 2 unblocked. We also have a few other websites which have this game. Have a look at those sites.
https://sites.google.com/site/unblockedgames4me/super-smash-flash-2
https://sites.google.com/site/playunblockedgames99/super-smash-flash-2
https://sites.google.com/site/unblockedgame76/Super-Smash-Flash-2-unblocked
If the first set of game URL won't work for you, please try the second set. It might work because, your network administrator can't block the URL google.com because it is required to access Google search, Gmail and any other Google services.
#3:- Play the game using the downloadable Game File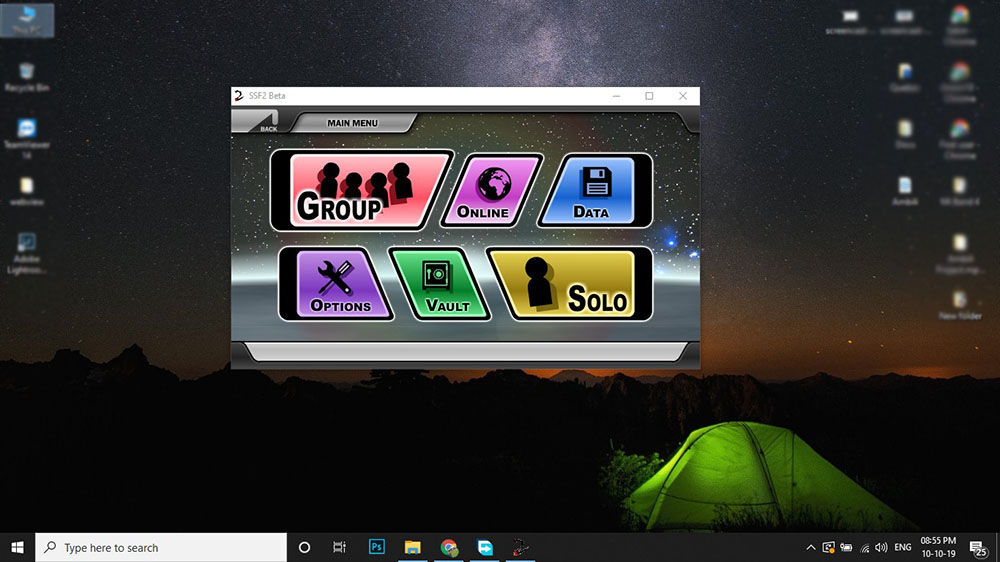 You can still play the game without the support of a web browser. For that, you have to download the executable file and run it on the target computer. This will be possible only if you are allowed to run .exe files on your school, college, office computer. For security reasons, many schools and colleges might have restricted access to run new software. In such a case, you can try the portable version of the game. The portable version doesn't require any installation thus it might bypass the restriction.
You can download the game for Windows, Mac, and Linux from the below link.
Conclusion
You can access super smash flash 2 unblocked by figuring out how it is blocked. If it is due to flash content, you can easily enable it in your browser. If it is due to a URL block by the network administrator, you can try other URLs mentioned above to access the game. Also, you can try running the downloadable file to play the game on a restricted computer.
If you know any other methods to unblock the game, please comment below.