For every gadget devices, there will be some sort of performance or connectivity issues. Notification not receiving is one such issue facing by all galaxy fit bands including Galaxy Watch Active, Galaxy Fit, and Galaxy Fit e smart band. Users will get frustrated when they are facing such issues even in their first use. But if you are not receiving notifications, it doesn't mean that your band is a faulty one. Before connecting with the service center, you can check a couple of tips listed below.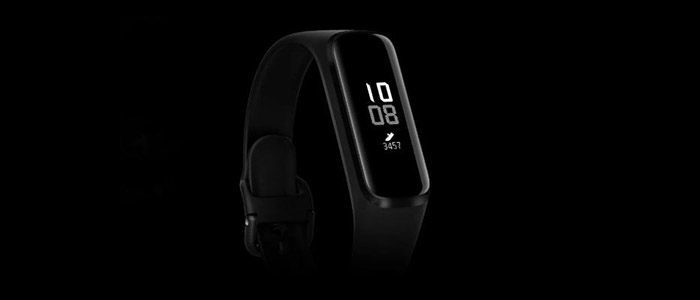 How to solve Notification not receiving issue on Samsung Galaxy Fit e Smart Band?
#1:- Check Permissions for your smart band
This is the first thing you should check if you are not receiving the notifications on your Samsung Galaxy Fit e band. While setting up the band and the mobile, your mobile asks a few permissions. If you accidentally press NO for some permissions, you may not receive notification properly. So the quick solution for this issue is to reset your band and start using as a new one. You can read how to connect your band with android and iPhone from here. During the setup procedure, make sure that you have given all permissions that prompt.
#2:- Check Notification Feature is turned ON on your Xband App
This is another important thing you should aware when using Samsung band. Inside the Samsung wear mobile application, there is the option to enable and disable notification feature. Make sure that the notification feature is turned ON. Right below to that, there is an option to "Show notification while using Phone". This enables notification on your band while you are using the phone. If this is turned OFF and you are using your phone, you won't receive a notification. There is one more thing to check. There is a "Manage Notification" feature under notification settings. Click on that and make sure you have turned ON notification feature for the target application. For example, if you turned ON notification feature and Turned OFF notification from Whatsapp, you will not see the notification on your smart band.
#3:- Make sure your phone is not in silent mode
Phone in silent? Are you kidding? You may think that what is the need for a wrist band if it didn't notify you when your phone is in silent mode. I don't know whether the same happens for all android models. But for honor devices, it won't show you notification on your band if your mobile is on silent mode. When some message or notification received while your phone is in silent mode, it will not be visible on your Galaxy band. So make sure that this issue happens when your phone is on silent mode.
Conclusion
If your galaxy band is not receiving notification properly, you need to check a couple of things. Before taking it to the service center, make sure you have given all the permission, check notification feature is turned ON and also make sure that, the phone is not in silent mode. The same applies to all Galaxy bands including Galaxy Watch Active, Galaxy Fit, and Galaxy Fit e smart band.
If you have further queries, please comment below and we will reply to you as soon as possible.