We had already written about, how to install AceStream on Windows PC and received a lot of appreciation. Many people have asked to write about how to Watch AceStream on Mac OS X since there is no official software yet available. Anyway, today we are going to show you how streaming AceStream files possible on MacBook.
SodaPlayer:- App That stream AceStream files on MAC OS X
SodaPlayer is the software that allows you to stream BitTorrent protocol video files on your MacBook. Not only AceStream protocol but also any other Peer to Peer video format can be streamed using Soda player. In order to provide maximum data speed, this tool supports almost all BitTorrent technologies including DHT, PEX and UDP trackers. Also, it blocks all ISP restrictions and protects your privacy using the fast SOCKS5 proxy.
Now you may think what this SOCKS5 proxy is. Unlike other BitTorrent clients, your IP address will be hidden from other people using the same service. Also if there are any restrictions on using services like the torrent in universities, colleges, schools and offices, this SOCKS5 proxy bypass all such restrictions and allows you to get the maximum speed for BitTorrent traffic. Even if you have lack of knowledge in configuration, there is nothing more to do with SOCKS5 proxy as it is integrated with the player itself.
There are many more advantages for Soda Player. It supports almost all video extensions including High-End formats like AC-3, DTS, WebM and HEVC/H.265. Hardware decoding feature is also available for accelerating the performance. You can download the subtitles of movies and TV shows from opensubtitles.org. Finally, you can run this tool on your Apple TV, Android TV, and using ChromeCast to stream videos up to 4K resolution.
Step By Step Instructions to use AceStream on Mac
Step 1:- Go to SodaPlayer official website. Download the version for Mac and Install the software.
Step 2:- During the installation procedure, it may show "SodaPlayer can't be opened because it is from an unidentified developer" warning message. Just check YouTube or any forums to solve this issue.
Step 3:- Once you finished the installation, there will be a folder named SodaPlayer on the desktop. Open the folder and you will see SodaPlayer icon.
Step 4:- Click on the icon to open Soda Player on your MacBook.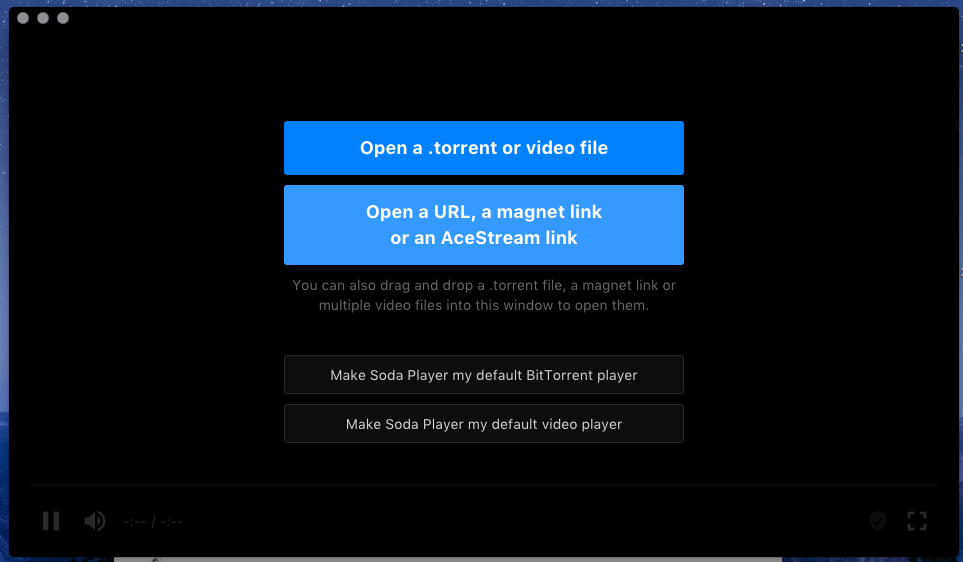 This will be the Homepage of SodaPlayer. Now you need to paste the AceStream Link to stream AceStream channels and videos on your MacBook.
Following is the streaming of Tennis broadcasted by EuroSports. Unlike IPTV links, most of the contents will be streamed in 720p or in 1080p quality.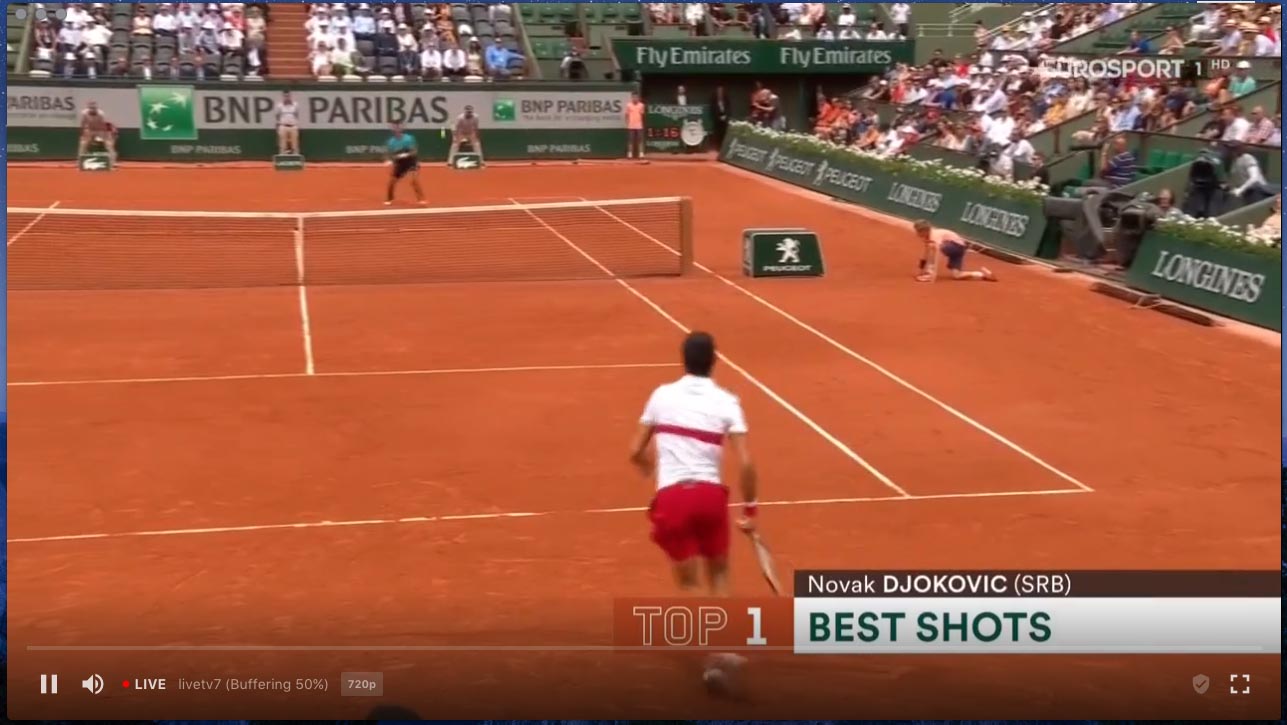 NB:- AceStream protocol is similar to BitTorrent. If there are not enough seeds, your video will not get played. Also, it may take a couple of minutes to start streaming. So wait a few seconds to start the streaming. We will update this article by showing how to get working AceStream links on daily basis.