This is our first article related to Apple and hope this may help the readers. Apple had bought their iOS 11 OS version in the middle of September 2017. Apple claims that iOS 11 sets a new standard in the field of mobile OS. These new update makes their most selling device iPhone with better performance, iPad more optimized and other devices with more capabilities. Introduction of iOS 11 brings new experience for gamers and for those who are working with high end visual medias through Apple devices.
Even there are many features for their new OS version, there are many limitations too. With in a month of release, many already claied that, iOS 11 is the worst update ever made by apple. Many people were on the way to roll back iOS 11 to iOS 10.3. All their issue was not with the interface or new features. Its all about the old features that they had missed during the update. Here is a portion of a complaint that is adapted from one of the popular Apple forum.
As most iPhone users say, my iPhone has turned to complete trash since updating to their brand new OS version, iOS 11. This is extremely slow compared to other Android phones. Everything is unresponsive, many apps that I used to work with is not working now. Another big issue is with my Voice mail. I am using Verizon as service provider and now facing issues in getting Visual Voicemail transcription after iOS 11 update. After looking for a long time, I don't even found a way to manually toggle it on. Do anybody know how to fix it as it worked in iOS 10.x.x?
After seeing this, we realise that, this is not a problem of one or two people. Almost all those who using Visual Voice mail is facing these kind of issue after update.
We had collected some of the related voice mail issues.
iPhone is not showing voicemail or visual voice mails.
After changing SIM card, new voicemail cannot be updated.
After receiving new voicemail, it is not showing with a notification or alert.
Visual Voicemail not accessible or unavailable.
Unable to delete voice mail from inbox.
Not able to leave visual voice mail to contacts.
Redundant voicemail which is taking more memory.
Voice mail sound is not working properly.
So here are some possible solutions.
Possible Solutions for Visual Voicemail Not Working after iOS 11
#4:- Do you have a Stable Network connection?
If your visual voicemail is not working, one important reason will be with the network. First of all make sure that, you have an active and stable network. Sometimes changing one network to another may result in network issues. Also if you are changing from mobile network to WiFi, check it also. You can try Airplane Mode On and then off. Sometime airplane mode toggle may help you to solve voice mail issues. Somebody has told that, removing SIM card and re-inserting help you to solve issues with voicemail.
#3:- Contact Your service provider
One of the customer mentioned that, his Visual Voice mail was turned off by Verizon automatically. When he contact Verizon customer care, the representative told him, it was turned off. So he ask the representative to rollback the changes and after that, visual voice mail and transcription works fine.
#2:- Try calling voicemail to your own device
Some members in apple forum claimed that, they got their voicemail service back after dialing their own voice mail number. For doing
Call your own number.
Now you can see a popup with voice mail.
#1:- Simple Trick with Siri
This is a simple trick which worked for many iPhone users running iOS. Here we are providing detailed instruction with screenshot.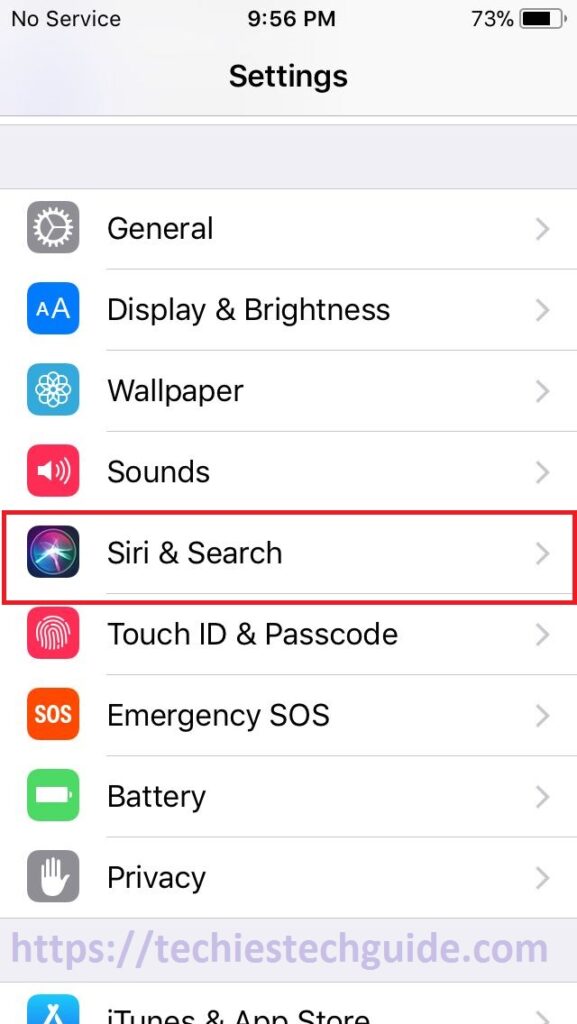 Select "Siri & Search"
Turn On "Press Home for Siri"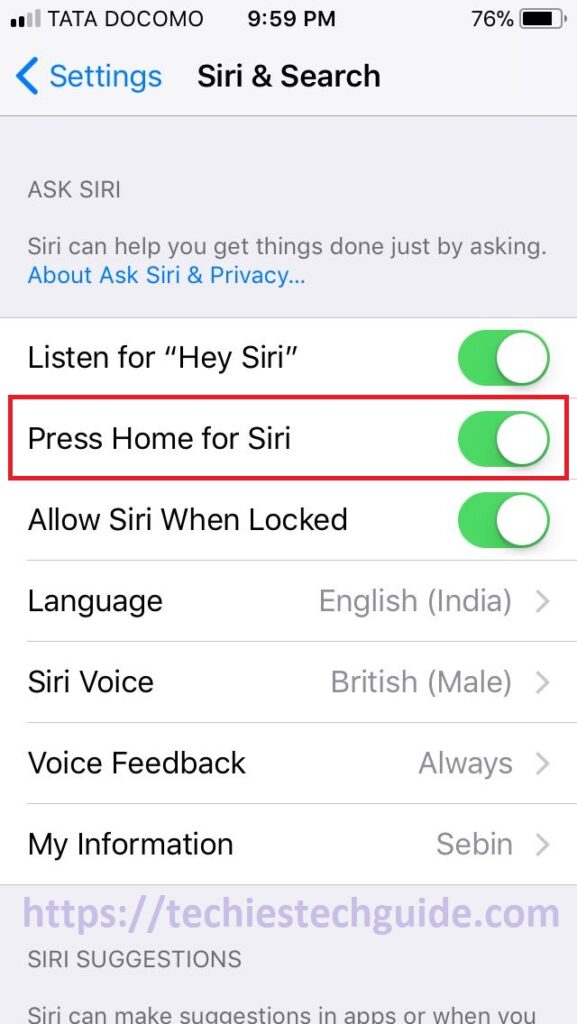 Now do a soft reset by Pressing Home+Power same time for 10 seconds.
Now your phone will restart and you will see the voice mail working fine.
Some time ago, people had to dial the voicemail and hear the messages. It is possible to have up to 40 voice mail messages in your voicemail, and each of them can be 4 minutes long. Visual voice mail and Visual voicemail  is a very useful feature of iPhone, and if it is not working well, its fraustating. So if any of the tips mentioned above worked for you, please comment below.