Hay everyone, techiestechguide is back with another interesting tutorial. This time something with amazon gadget. This is all about amazon fire stick. Amazon fire stick and fire TV are very popular streaming media players. It connects your HDTV with HDMI support to a wide open world of online entertainment.  You can watch Hollywood movies, watch TV Shows, regional and can access streaming services like Netflix, Hotstar, Eros etc.
While thinking about its features, they're easy to use and costefficient. Latest model of fire TV has a more powerful CPU and GPU chip which stream videos better than the original devices. New model has 2 GB of RAM which will work with latest kodi builds without any streaming issues. You may feel the installation process as a bit of a challenge because its not available on either Amazon app store or Google Play store. You can't install kodi like you do for other apps. Don't worry, its not that much difficult. Just follow my instructions and you will complete the procedure with in 5 minutes and its easy too.
Easy way to install Kodi on your fire stick 
Step 1:- First of all, go to the settings menu and Select device.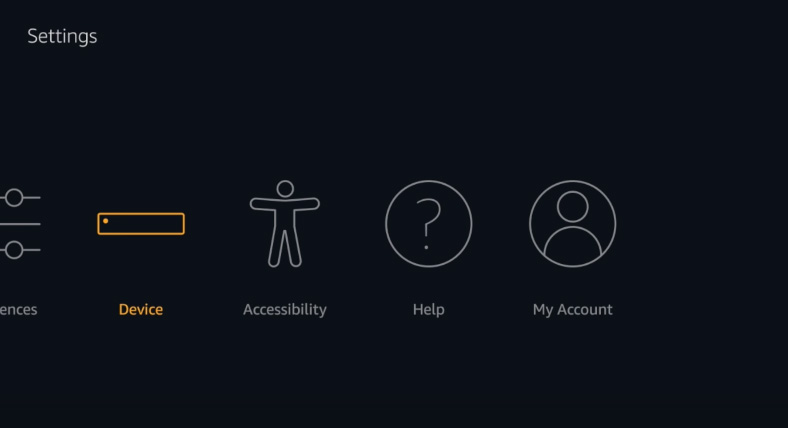 Step 2:- Now you will see an option "developer options". Click on that.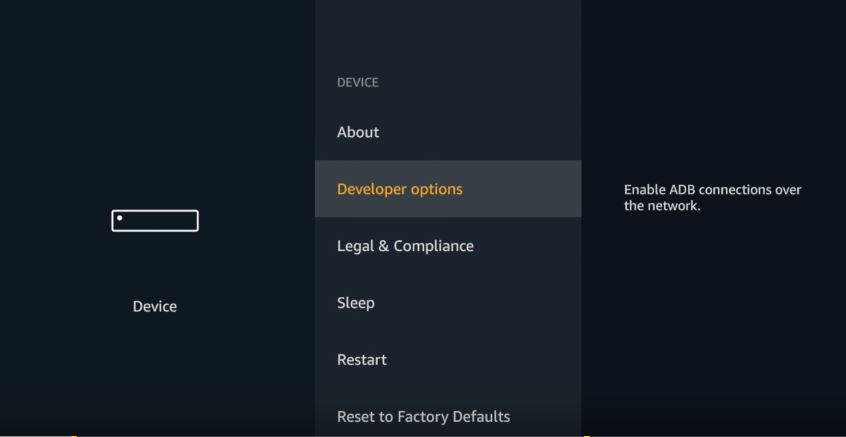 Step 3:- There you can see an option with text "Apps from unknown sources". This option enables you to install apps which are outside from app stores. Clicking on it show a warning message and "Turn ON" option at bottom.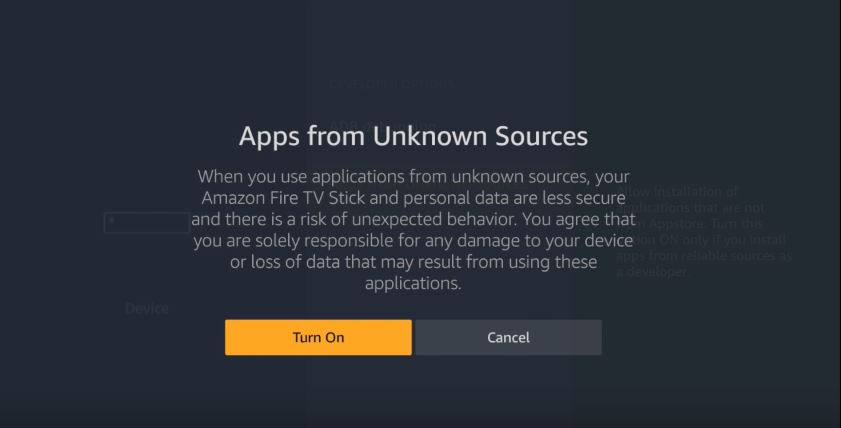 Step 4:- Now Go back to the previous step and there you can see another option named ABD Debugging. please turn it on as shown below.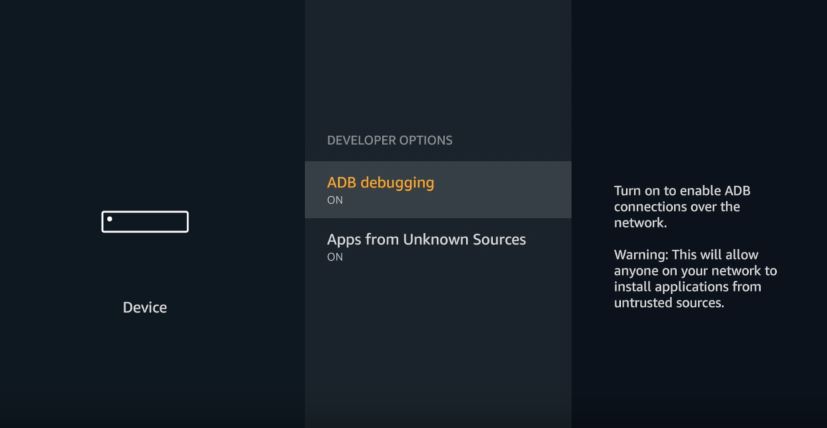 Step 5:- Now move back to Settings and click on Preferences.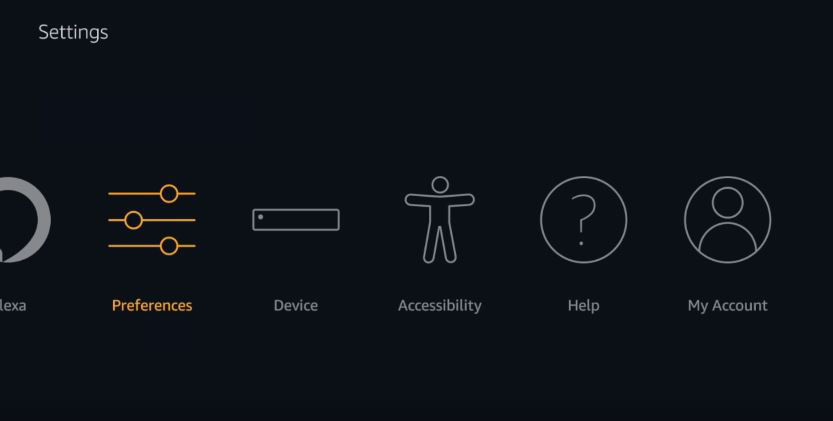 Step 6:- Inside Preferences, navigate to buttom and Click on Advertising ID and set Interest Based ads to off. NB: You must do this step if you want some privacy. Because we are going to install a third party app outside of app store.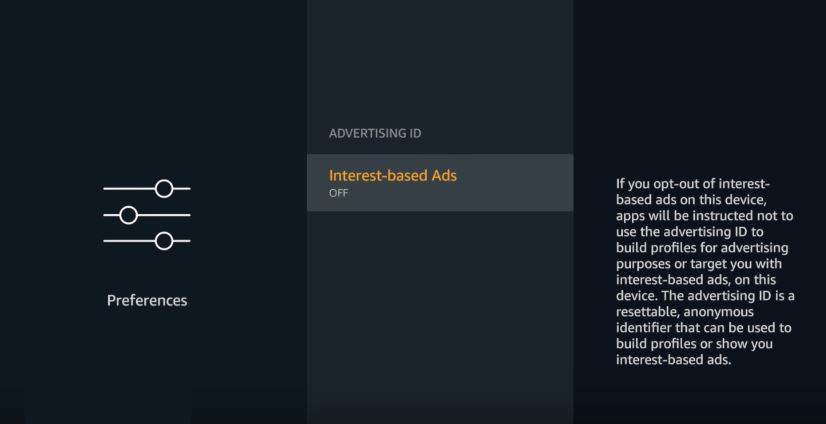 Step 7:- Now Go back to your Home and Click on the search icon () in the top left corner. then Type Downloader.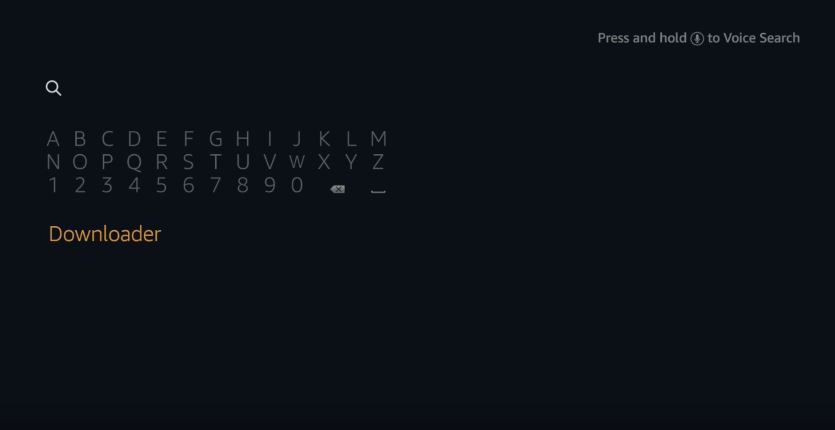 Now from the list that appear, select Downloader and download it.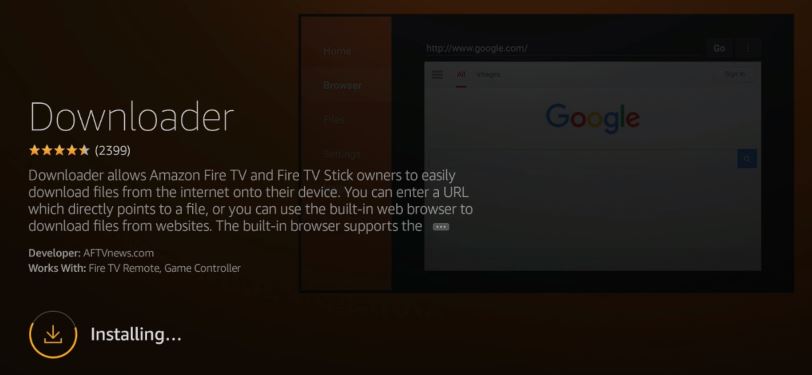 After you download and install the downloader, open it. After that please follow the usual instructions.
Step 8:- Now you will see an option to type the URL of file which you want to download. Here we are going to type the URL of Kodi 17.5, and click go, which will diretly download to your TV.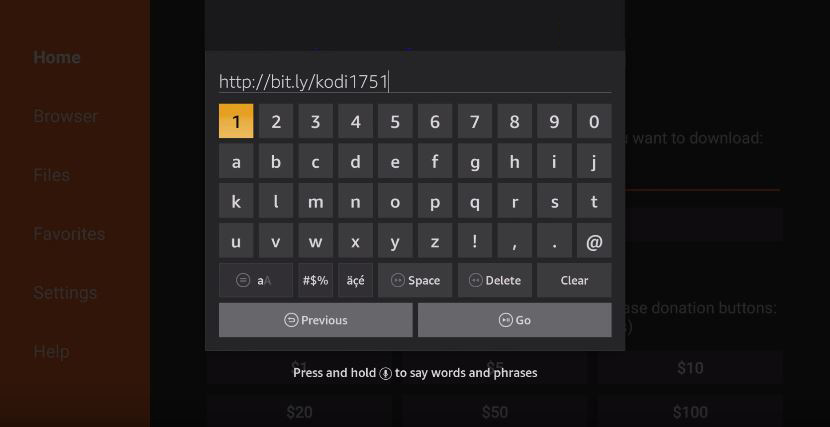 URL:- http://bit.ly/kodi1751
NB:- The link I provide here is the direct Link. You can enter other Kodi link and browser through that webpage. We just need the apk link here.
Step 9:- After downloading kodi 17.5, install it. After installation procedure complete, open it.
Install No Limits Wizard in Kodi 17.5
Now the next job is to install no limit wizard which bring advanced features and new look for your Kodi.
Step 1:- Open Kodi and click on Settings icon.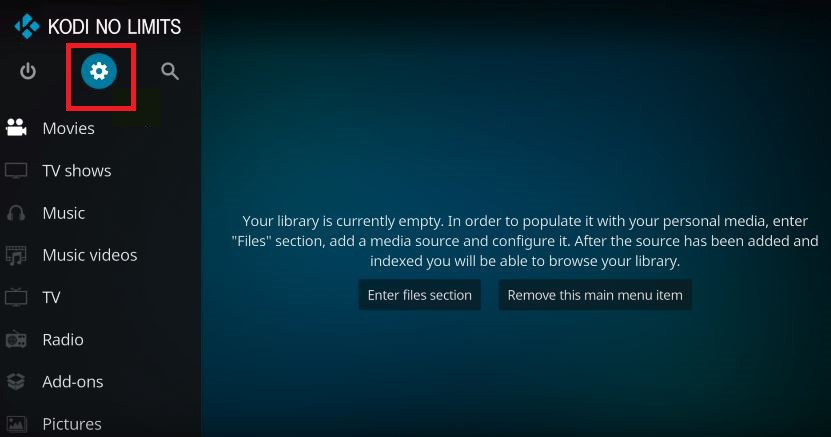 Step 2:- Then Click on File Manager.
Step 3:- Then Click on Ad Source.
Step 4:- Now Click on the box with none and type a path. There you can type the following links. Any one of below will work for you.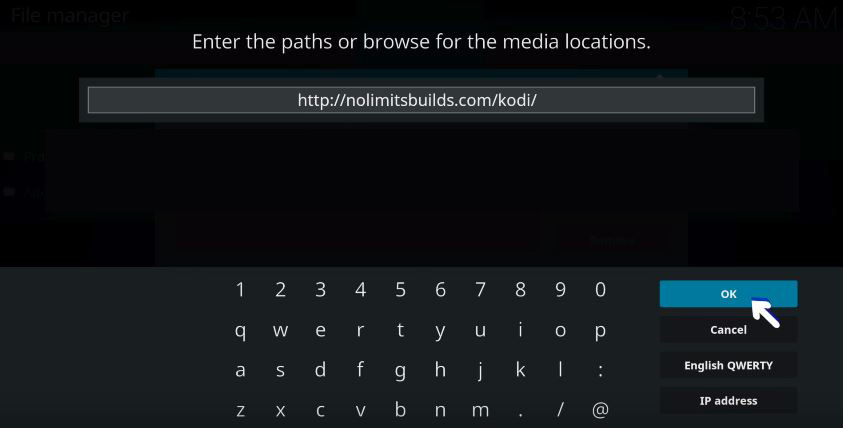 Link for No Limits Builds (Source 1): http://nolimitsbuilds.com/kodi/
Link for No Limits Builds (Source 2): http://kodinolimits.com/kodi/
Link for No Limits Builds (Source 3): http://kodinolimits.srve.io/kodi/
Finally Click OK.
Step 5:- Now come back to kodi home page and click on Add-ons.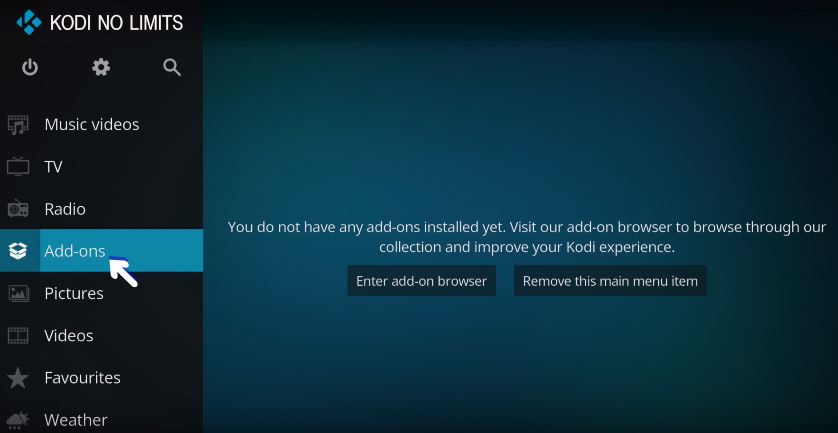 Step 6:-Now click on installer icon on the top left.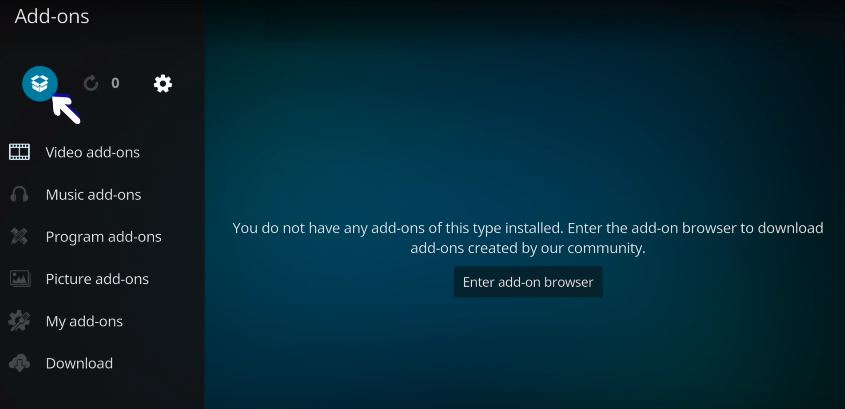 Step 7:-Then choose "Install from Zip file"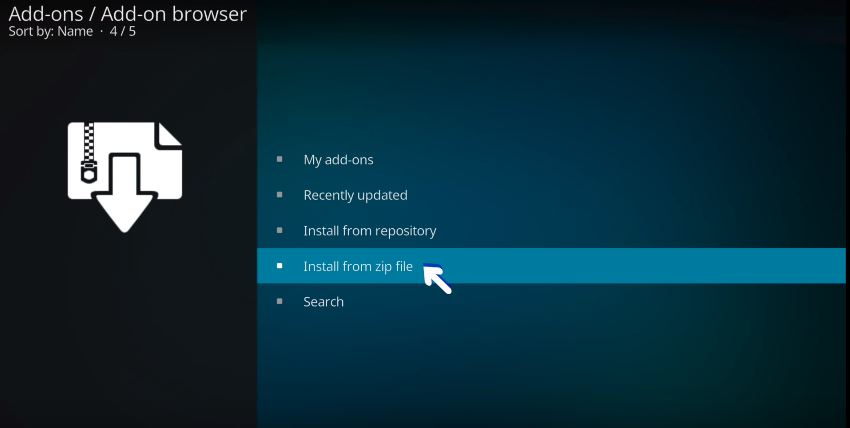 Step 8:-Now Click on settings.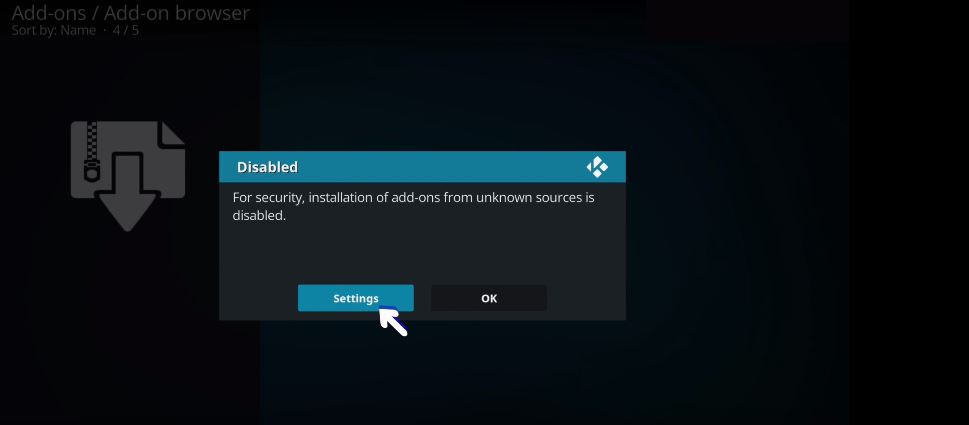 Step 9:- Allow add-ons from unknown sources.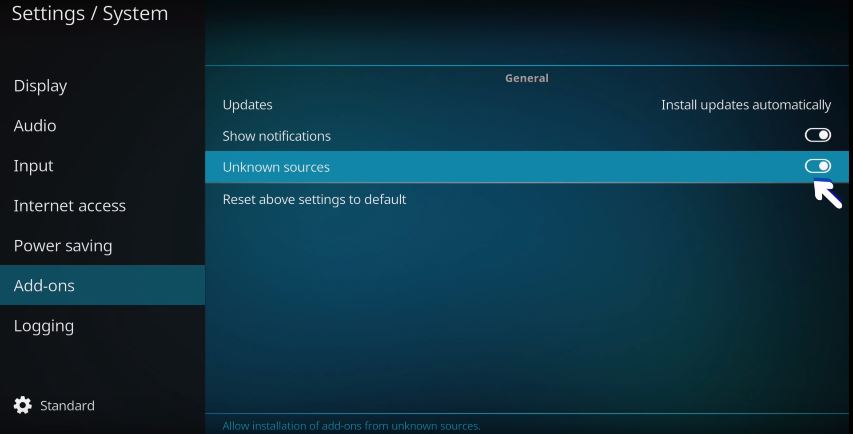 Then there will be a warning Popup. Click on YES.
Step 10:- Go Back and click on "Install from ZIP File" again
Step 11:- From the list, choose Kodi no limit.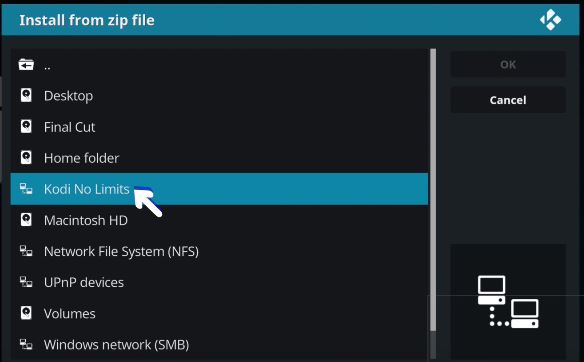 Step 12:- And click on plugin.video.nolimitswizard.zip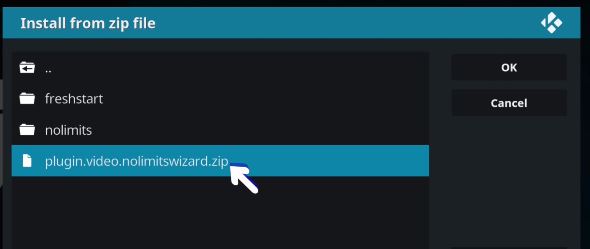 If everything goes right, you can see a progress window as below.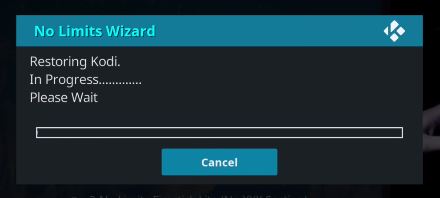 Now you have finished installing No limit Wizard. Next is to choose different builds of No limit wizard.
Install No Limits Wizard Builds in Kodi 17.5
Step 1:- Click on Add-ons and choose Program add-ons. Now click on No Limit wizard which you had installed right now.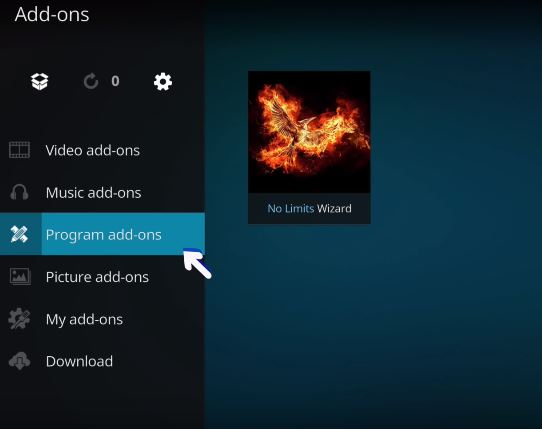 There you can see many builds. ou can select the desired builds. If you feel any issues during the build installation, try the other one.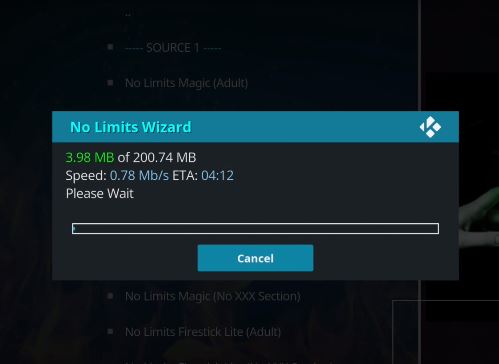 Step 2:- Now after installation the build, you will get a warning popup window asking you to force close Kodi. This is necessary if you want to run the builds.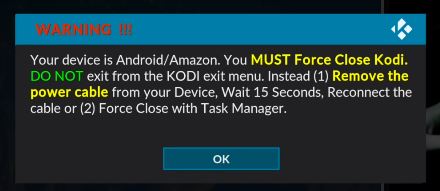 How to Force close Kodi?
This is very simple.
Step 1:- Go to Setting of your Fire TV.
Step 2:- Click on Application.
Step 3:- Click Manage Installed Application.
Step 4:- Choose Kodi from installed Applicatons.
Step 5:- Finally click on Force Stop.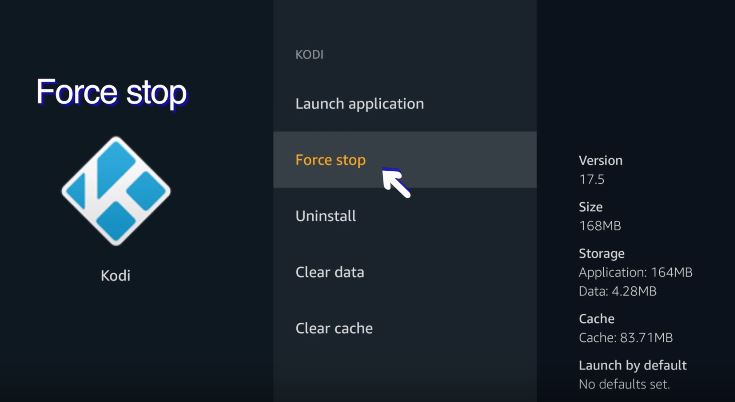 Now relaunch Kodi to use it without any limit.
Keep in mind that, Kodi 18.0 is already rolled out and in beta stage. If you choose Kodi 18.0 instead of 17.5, the skins may not work. So before trying the latest version, please do a reasearch. If you have any queries regarding kodi installation on firestick, please ask below.