The first week of 2019 was really bad for movie lovers because one of the leading movie and TV show streaming TVMuse was taken down due to copyright issues. The main domain of TVMuse [tvmuse.com and tvmuse.eu] was not available during that period and still, it is not live on the internet.
There were many rumors regarding the server shut down of TVMuse. Many through Facebook and Twitter claimed that the server was taken down due to privacy issues in the UK. Some others stated that it was just a temporary takedown and the server will be live after few days using a new domain name. The discussion continued through Reddit and other forums and has lit up shutdown rumors because of the silence made by TVMuse team.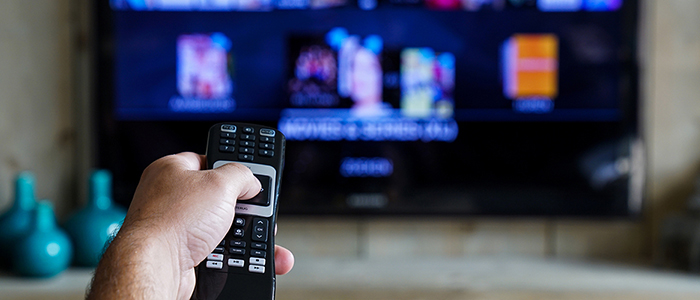 What is the New Mirror site of TVMuse?
It is common that, when a domain or URL is taken down due to copyright or legal issues, the people behind the service will come up with the same content through another domain name. In this process, they just copy or Mirror the server contents and change its URL address. So the database values and contents will not lose and you can use the new website same as you do with the old one. PirateBay the leading pirate content holding torrent website has hundreds of such mirror sites and all of them carry the same content.
Now lets come to our topic. Here TVMuse might be taken down due to copyright issues and the people behind the site made a complete backup of the old website content. Using the content, they created a proxy site working similar to old TVMuse site. Only the URL has been changed. So what is the new URL for TVMuse? It is tvmuse.cc
https://tvmuse.cc/
TVMuse Alternatives to Watch 1080p Movies and TV Shows
Meanwhile, you can try some of the best TVMuse Alternatives which also has similar features. All the below mentioned websites provide links to stream movie in Full HD Quality. Most of them don't need registration and many of them are free to use. Have a look at other popular streaming websites.
#1:- GoMovies
Like GoMovies title tag shows, you can watch full movies online for free through this website. On the homepage, there is a search box where you can search for your favorite movies or TV shows. Most of the movies listed on GoMovies are in HD quality that is 720p quality. You don't need to worry about the server because, every video on GMovies has links to multiple video streaming services like Streammango, VidCloud, Openload etc. The site is free to use even without registration but there will be a lot of advertisements including popups. Navigation throughout the site is easy using the menu bar.
https://ww.gomovies.sc
#2:- 123MoviesTime
123MoviesTime is just similar to GoMovies and is a good alternative to TVMuse. You can watch videos through multiple streaming services which make few buffering during the playback. HD, SD and CAM quality videos are there which are completely free to watch. You can also watch anime videos which is an extra service. There is a request section on the menu bar where you can request the team for a missing movie or TV show. You can register for a free account to get extra features.
https://123moviestime.com
#3:- Series-Top
From the name itself, it is clear that for what this website stands for. This is an exclusive website for watching all new and old TV shows and episodes. Unlike other websites, the series top site doesn't embed videos on their website instead, they provide links to streaming servers. You will redirect to sites such as streammango, vshare etc once you click on the links. You can register an account for getting more features on this website.
https://srstop.online
#4:- WatchEpisodes
This website is also for watching TV shows and series. You can search for your favorite shows on the search box on the top of this website. You can filter the videos based on different categories such as Action, Adventure, Comedy, Fantasy etc. There is a special menu for sorting the latest TV shows and popular TV shows. This website has another interesting feature. That is, you can download wallpapers related to that particular show. This is my favorite one because WatchEpisode provides links to more than 500 streaming services for a single video.
http://www.watchepisodes4.com
#5:- SideReel
This is a platform for TV fans to find out their favorite shows and movies and to rate and review them accordingly. More than 10 million people had opened an account in this website and the website is currently receiving more than 20 million unique visits. You can watch Animes, TV shows, Movies for free through SideReel.
https://www.sidereel.com
Conclusion
Since TVMuse site is back with a new domain tvmuse.cc, you may not need the alternative sites anymore. If you are a huge fan of tvmuse, bookmark the new site and have a look whenever needed. Also, keep in mind that the new domain may also get down if is reported as illegal or for copyright violation. If anything like that happens, we will update the latest URL here. You can also comment if you found better TVMuse servers.