A couple of years ago, people totally rely on different websites to watch live shows and movies. But today, after Android and iOS phones became quite popular, people start searching for mobile apps to watch movies and TV series. There are many premium streaming services like Hotstar, Netflix, Amazon Prime videos, etc which offers streaming of movies and shows, but you need to spend a few dollars to get the service and also most of them are Geo-Restricted.
So the alternative option is to use some of the freeware streaming services which are not legally approved or authorized to stream premium contents. You can download these apps for free and watch movies and TV shows without any Geo-Restriction. Since they are illegally hosting such contents, you will not get the same from Google Play Store or the Apple App store.
Today we are showing you some of the best android apps with which you can access movies for free.
Terrarium TV Alternatives to Stream TV shows and Movies Online
#1:- BeeTV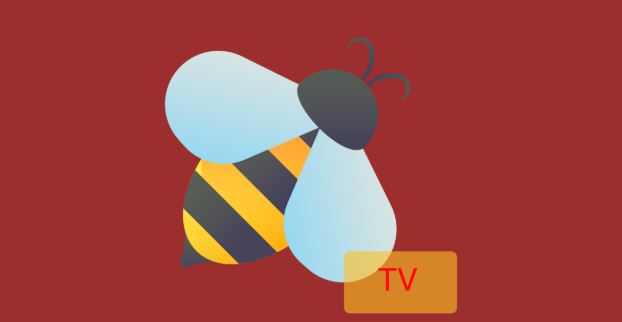 BeeTV is my favorite movie streaming android application. This application fetches newly releasing movies from various websites and lists it on their database. As per their FAQ, BeeTV doesn't host copyrighted videos, instead, they use their video grabbing algorithm to fetch newly released movies and TV shows to list on their website. All video contents available via BeeTV is hosted on third-party servers which are accessible through any regular web browsers.
The app is optimized so that, you can watch all the movies and shows on your Android TV easily. There is a built-in video player on beetv which also supports subtitle feature. There are other features in BeeTV called modules which is still in the development stage. Using this add-on similar feature, you can customize the contents you want to see via BeeTV.
http://www.beetvapk.me
#2:- Teatv
Teatv is another Terrarium TV Alternative which is available on Android, Windows & macOS Devices. There is a web platform for Teatv which allows you to access the latest movies and TV Shows on your Laptop or PC. While watching the movies or shows on your device, you can also download them in 1080p quality. Unfortunately, the app is not available on both Google Play Store and the Apple app store. You need to download them manually and install them to access the contents.
teatv.net
#3:- CyberFlix TV
If you don't want to pay for an online streaming service, here is a solution. You can go for CyberFlix TV which has thousands of TV shows and movies completely free to watch. CyberFlix TV works similar to Terranium TV. You need to install the app on your device and after that, you can watch shows on your Android device. If you have any emulators on your PC, you can access them on your PC too. CyberFlix TV doesn't ask for any sort of registration or subscription. The app itself doesn't store any files on their server instead, they collect links from third-party providers and update on their database. Since they distribute pirate contents, the app is not available on Google Play Store and if you want to install it on your device you should install using the apk which is available on their website.
https://www.malavida.com/en/soft/cyberflix-tv/android/#gref
#4:- Cinema APK
Cinema APK is a Terrarium TV alternative which got its popularity right after the shut down of Terrarium TV. Formally it was known as Cinema HD / HDMovies and later renamed to the current one. As the name signifies, the app is designed for Android devices. You can download the apk version of the app from the official website and install it on your android device. This app is a perfect TV/Shows and cinema organizer which bring every available movie and TV shows on your device.
Offline feature of Cinema APK allows you to download the TV shows and movies so that, you can watch them later. Also, you can choose your favorite video players like MX Player, VLC player, YesPlayer to play the contents.
https://cinemaapk.net/
#5:- TVZion
TVZion is an all in one solution to stream, movies, TV shows and animes on any android device. The app is made with Simplistic UI which is also customizable. On the homepage, you can see the list of newly released movies, TV shows, and animes. Once you click any of them, you will redirect to a new page where you can see the entire list of streaming URLs. It may have the quality from 320p to 4K size. You just click on the video quality you want to watch the movie.
You can sort out the entire movies based on genres, years, New in HD, etc and there is a feature which will return you to the same place if you quit the app. Android TV version of the app is available which helps you to stream high-quality videos easily.
https://zionapp.live
Conclusion
Even though there are several websites to stream movies and TV shows for free, Android or iOS version of the same is not much popular. Here we have listed some of the best movie streaming Android apps. You can use them with Android emulators to work with a PC. Some services like TVZion provides a native smart TV application so that you can watch videos on your Android TV easily.
Anyway, if you mess up with any copyright issues while using these services, its all up to you. We recommend using any VPN to bypass IP address tracking and for privacy.