Generator feature is a very useful feature with which you can create image assets in real-time. This feature is available on Photoshop version 2014 and later. You will be able to create image assets by cutting down the steps like copying, slicing and exporting each layer manually.  The generator is developed based on the Node.js platform and you can create plugins based on javascript.
By enabling the Generator feature, many users have reported a common error message. They are getting a warning message as follows.
There is a problem with generator. Please quit Photoshop and try again. If the problem persists, remove and third-party plugins or try reinstalling photoshop.
Anyway, we have found a solution to fix this issue without having a reinstall. Just follow the instructions below.
"There is a problem with generator" Problem in Detail
Thousands of Photoshop users have already reported this error on various Abobe forums. Most people receiving this error while updating their old Photoshop version to the latest Photoshop CC 2020. The same issue was there for the last couple of years but Adobe hasn't introduced an effective way to fix this. Let's see what users have to say about this error.
I have been using Photoshop for last seven years and haven't seen this kind of error. I mean an error wuthout a proper solution on Adobe website. Once we hit the error, we will see a folder to see the error logs which is very difficult to tackle. I forward the log to the developers and still no reply. I reisntalled photoshop and reinstalled and still having the same error.
This is the words of Cadam a designer from the US. Let's see what Linda UI designer from Australia
There was no problem until I migrated to Photoshop CC 2020. Once I updated to the latest version, I am getting a Generator error. The problem arises only when creating a PNG file. There is no issue for saving a file in other formats. No help from the Adobe team or from forums.
So the problem is a global one and no particular reason for this issue. Users are reporting this error for various actions. Following is a solution that works for me. You can try it and check whether it works for you or not.
How to Solve "There is a problem with generator" Error in Photoshop?
It is pretty easy to fix this issue. You just need to disable the generator feature in Photoshop preferences. Follow the instructions below to fix this issue.
Step 1:- Go to Photoshop preference. Click on Photoshop –> Preference –> General to access the preference settings.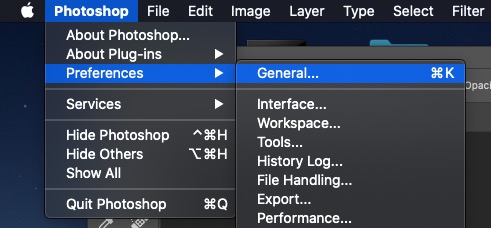 Step 2:- Inside the General settings, you will a lot of options. Navigate down and click on the Plug-Ins option.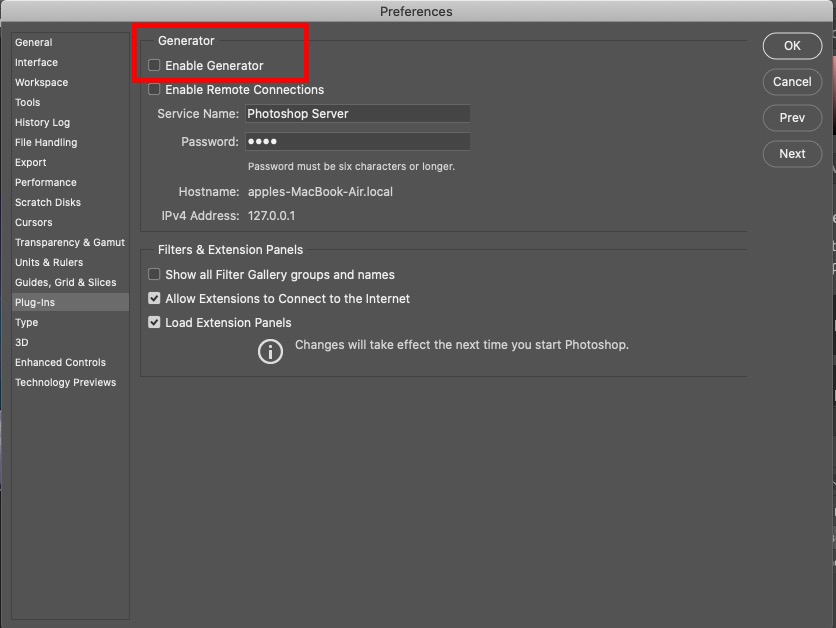 Step 3:- Under the Plug-Ins option, you can see the Generator option. Uncheck "Enable Generator" and click OK to continue.
Step 4:- Restart Photoshop and you won't see "There is a problem with generator" issue again.
Conclusion
Generator feature inside Adobe Photoshop was introduced to export layers and layer groups from PSDs instantly to save time. However, some users are getting errors while enabling this feature. You can disable this feature from Photoshop preferences to fix this issue.