Adobe is great for releasing new versions of its products every year. There will be a new version of all Adobe editing tools mentioned by that particular year. You can download the latest version of all of its products like Premiere Pro 2020, After Effects 2020, Photoshop 2020, etc.
Since they are making changes to hardware and software preferences, there might be some sort of errors at the end-user level. Most of them will be figured out only after the official release. Even if there are bugs, they will come out with some patches and solutions. Anyway, many users are not bothered about the fixes that come after the main release.
When we use unstable versions of Adobe tools, we might get errors and bug reports and may see program crashes. "A low-level exception" error is one such bug in Premiere Pro. Many users have reported that they are getting "A low-level exception occurred in: Adobe Player (Player:11)" error message while performing different activities in premiere pro.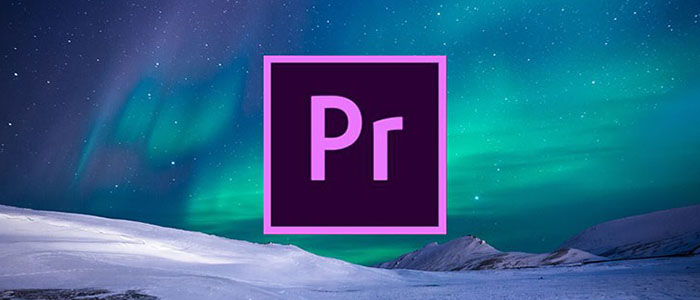 How to Solve "A low-level exception occurred" in adobe Premiere Pro
#1:- Reset Premiere Pro Preference
It is really frustrating when Adobe tools, especially Premiere Pro starts misbehaving. You can fix many issues by resetting Premiere Pro preference files. Deleting the preferences resets Premiere Pro to its factory settings. It is quite easy to delete the preference files.
Step 1:- If you have already opened Premiere Pro, Quit and reopen it.
Step 2:- While premiere pro is loading, press and hold the Alt (Option) key on your Mac. In windows, you can use the Alt key.
Step 3:- Now you will see a window asking you to delete the preference. Click OK to proceed.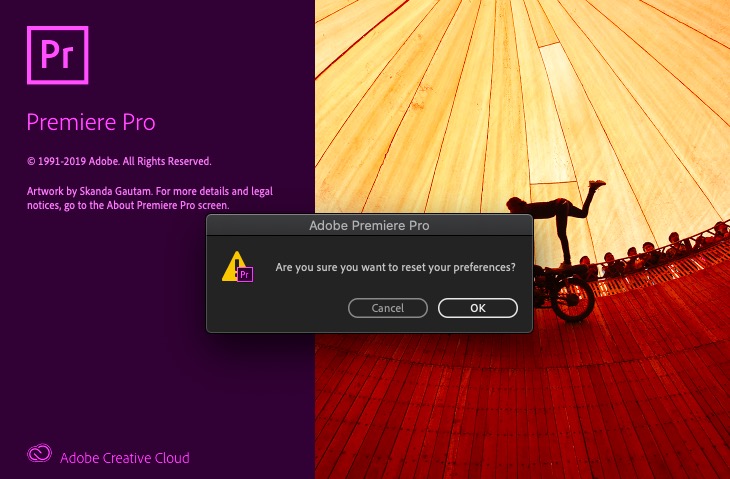 You don't have to worry about your project files since, resetting preferences won't affect your files in any way.
#2:- Re Import the error project in a new Project
This is just another solution you can try to fix "A low-level exception occurred" error.
Step 1:- First of all, save your existing project to a folder that is easily discoverable.
Step 2:- Now create a new project with a new name. Using the Media browser, find out the project that is showing the error.
Step 3:- Now import the file to the newly created project as shown below.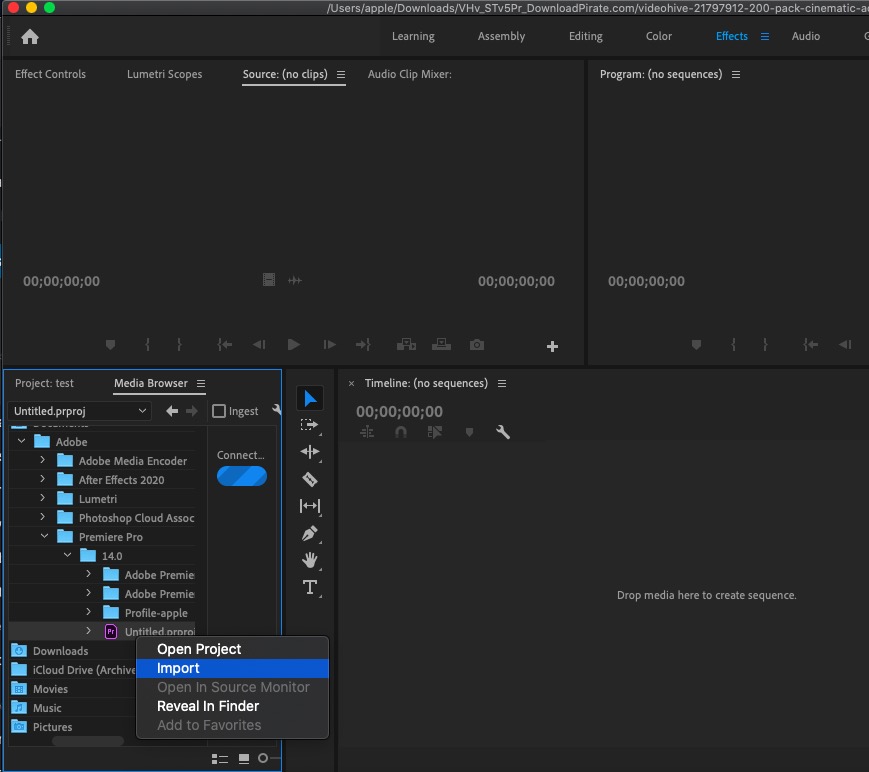 In some cases, this will fix the issue.
#3:- Change your Graphics Settings
This is another solution that you can try in a few seconds. In Premiere Pro, you mostly see 3 different types of graphics options to render the files and video playback.
Mercury playback Engine GPU acceleration (Metal). Recommended.
Mercury playback Engine GPU acceleration (OpenCL)
Mercury playback Engine Software Only.
You can access these settings by clicking File –> Project Settings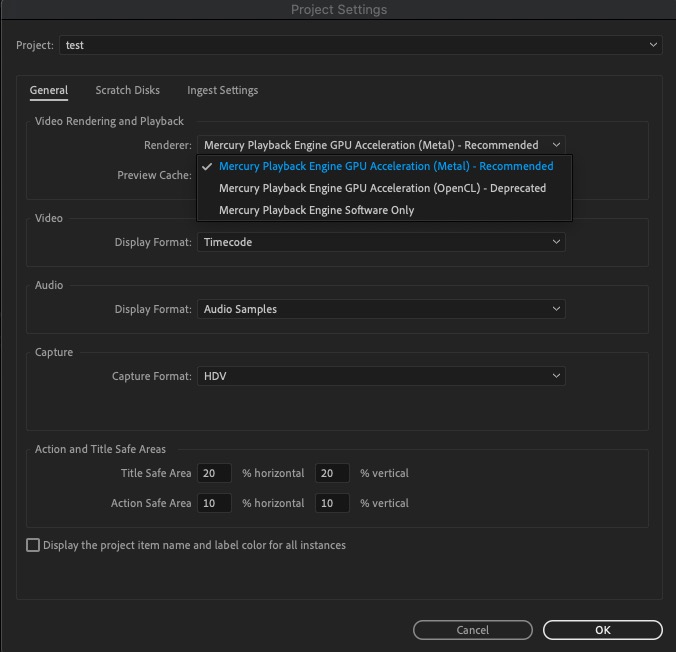 Once you are on this settings page, try changing these options one by one and check whether the issue is resolved or not.
Conclusion
There will be many reasons for a bug or for an error in a computer system. It might be due to hardware issues or due to software issues. Since devices vary based on its hardware preference, it is quite difficult to tackle the exact reason. However, you can try some predefined solutions to solve it. For "A low-level exception occurred" error on Adobe Premiere Pro, you can try the above-mentioned solutions.
Just try them one by one and comment your findings. If you know any other tips, please comment below.