Apple devices have the best speakers compared to their competitors. However, speakers are not dedicated one and you might still need a better one. You can either connect speakers through wires or without any wires. The Bluetooth feature helps you to connect Bluetooth speaker with your Mac without any physical connections.
Before connecting a Bluetooth speaker with Mac, you should pair them properly. Otherwise, you won't be able to hear the sound. The following are the step by step instructions to connect Bluetooth Speaker to your Macbook.
Step by Step Instructions to Connect Bluetooth Speaker to your Mac
Step 1:- Make sure that your Bluetooth device is turned on. Then only, it would detect while searching for a Bluetooth device.
Step 2:- Once you turned ON the device, click on the "Settings" icon.
Step 3:- Inside settings, you will see the option called Bluetooth. Click on that.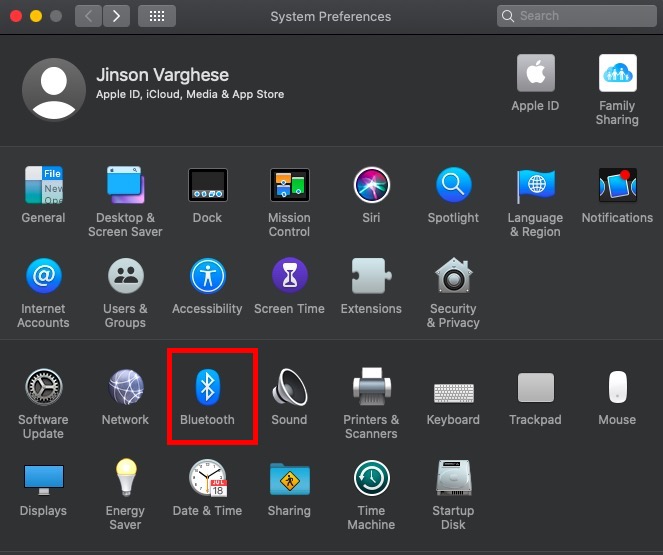 Step 4:- The Bluetooth option may be either in ON or OFF state. If it is OFF, turn it ON.
Step 5:- Once you turn ON the Bluetooth of your Macbook, it will automatically search for nearby Bluetooth enabled devices. Once the search is finished, it will list the Bluetooth device on the right side. You can also see a Connect option just near each device.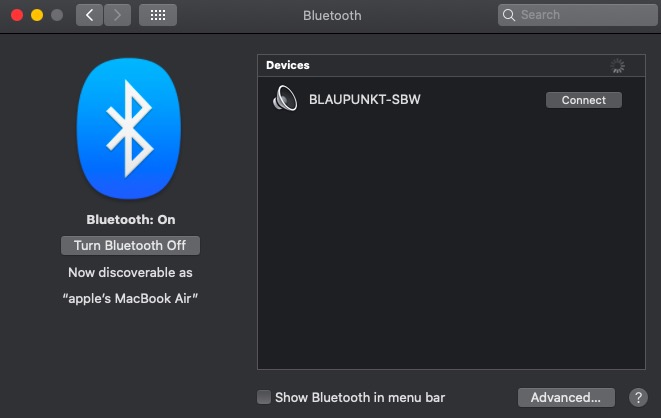 Step 6:- Click on the Connect button to pair your Mac to any Bluetooth devices.
You can add the Bluetooth icon to the menu bar by enabling "Show Bluetooth in Menu bar option". By doing this, you can quickly add or remove devices without doing the whole steps. This will bring a small Bluetooth icon in the desktop menu bar.
Conclusion
All Bluetooth devices work based on a pairing mechanism. Means, you have to set up it first before using it. Both Mac and Windows have the same procedure. You have to open the Bluetooth Settings and pair the device first. Then after you need to connect them to use any Bluetooth devices.