It is quite annoying to hear the news that Teatv is performing poorly for the last few years. This was one of the best streaming services for Android which was almost easy to handle. TeaTV was common among smartphone users due to the vast collection of shows and movies. But one cannot sit back and relax by claiming that I was the best once. This thought of being the best came to the minds of Teatv developers and it didn't try to catch up the technological advancements. As a result, fellow competitors like Terrarium TV, viewster, etc got a chance to plug their roots into the growing smartphone market.
Of course, Teatv was one of my entertainment but it is not fulfilling my needs now. I am a little disappointed in this issue and hence I started digging out substitutes for the same. Although I have found many of them, here I include the best five whose service can be overwhelming. So that's it. Never get upset as you have plenty of alternatives for Teatv. Here in this article, you can find a small description about those I have selected. Direct download links to each of them are provided for your easiness.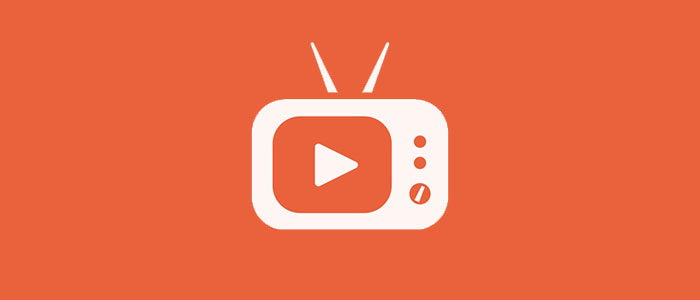 Best TeaTV Alternatives in 2019 – Watch Shows and Movies Online
#1:- Cyberflix TV – Watch Shows Online
Cyberflix TV can be considered as the best in the section of TeaTV alternatives as a solution for the poor performance of TeaTV. It offers a humongous collection of episodes and shows for movie lovers. Moreover, everything is free for streaming on it. There are plenty of on-demand online TV services rolling out. But to subscribe to all of them is a real tough job for common people. Hence, if you love something free of cost, Cyberflix TV is a great solution. The operation strategy of this is very much similar to other pirate applications. To elaborate, one can access thousands of contents even without sign up as users.
The Cyberflix TV catalog has movies, premieres and TV shows which are running presently on mini-screens. Apart from this, the user-interface of Cyberflix TV is simply astonishing. It allows users to find the contents very smoothly. Users receive suggestions from the app, recent shows come up on the homepage and therefore the app continues to gain demand among people. One can also carry out a manual search or filter according to categories to find the favorite videos. Additionally, Cyberflix TV allows playing movies with the default Exoplayer. In other words, there is no need to download an extra multimedia player from the play store. You can use the following link to download it.
https://www.malavida.com/en/soft/cyberflix-tv/android/#gref
#2:- Stremio – All you can Watch
The next hot pick from the TeaTV alternatives list is Stremio. It serves as the one-stop hub for videos and shows aggregation. In other words, it enables users to discovers, organize and stream content on any of your devices. One can find, live television, movie shows, web channels and many more in Stremio.com. It is an all in one package for online movie lovers. Now let me elaborate all of its features to you. To point out the fact that in Stremio you can discover contents very easily. Like any other streaming website, Stremio also provides the opportunity for users to filter out contents between categories and genres. In simple words, this task is a piece of cake even if you are a beginner.
Additionally, Stremio allows users to continue watching the video if it is not finished in the first attempt. Also, we will receive notifications regarding new episodes and releases on Stremio. As a result of the above both features, you don't need to worry about missing any content. Moreover, users will also receive recommendations according to their search history. But the most important thing about Stremio is the freedom for organizing your video library. With a single click, users can manage videos of their interest, by type, alphabetical order, recency and more. Besides, it allows users an option to keep a track of everything they watch. So download Stremio and enjoy content on a bigger screen.
https://www.stremio.com/
#3:- TyphoonTV – Watch Channels Online
This pick from my list is a nice clone and a great TeaTV alternatives which streams thousands of TV shows and movies for free. I am not kidding, the stream speed is super fast compared with all of its competitors. There are many more amazing features for Typhoontv, which we will discuss in the following section. Unlike all other substitutes, Typhoontv allows the users to download the contents they like. It is remarkably a great achievement of creators to run applications without any ads. In that aspect, one should appreciate TyphoonTV as there are hardly any ads in between streaming.
One can enjoy all the features without paying any bucks to the designers. These features include regular updates, HD quality, in-built media player and many more. Since the developers find much time to update the app, one will not feel bored and will continue to experience the latest features. Also, users find it interesting to view with an internal multimedia player. This one offers better quality output than MX player and VLC for sure. At last, let me point out the subtitle language feature offered by TyphoonTV. Here you can find more than 220 subtitle languages to choose from. In summary, TyphoonTV pops up with some mesmerizing features which can take you to a new experience of entertainment.
https://www.typhoontv.me/
#4:- Beetvapk – TeaTV alternatives Access to TV channels Online
My second last selection from the TeaTV alternatives list is Beetvapk. This particular substitute allows you to stream movies and TV shows for free on your Android platform. Similarly, it also works well with Amazon fire stick, fire TV, and many more. So how does this amazing app operates? Well, it has a dedicated community all around the globe to find the content that you are interested in. In other words, it is a modular search tool for videos and TV shows. For instance, Beetvapk makes it easy to find movies from Marvel, DC and more by crawling into other websites. This means Beetv doesn't hold any copyrighted contents in it.
There are dedicated modules in Beetv for better navigation of contents. Users can install addons to the app for an accurate and amazing performance of the app. This module system will be given to all developers soon. As a result, one can expect some superb things in the near future. Also, users can get information about the recent developments and find the solution to all your app-related queries. For this, you need to follow fb/beetvmovies. There is no need to use VPN unless your ISP is blocking some modules. Click on the link to use Beetvapk.
http://www.beetvapk.me/
#5:- Cinemaapk – TeaTV alternatives to Watch movies for Free
Cinemaapk is a perfect alternative for Teatv and with this one can watch and organize content. With this application on your Android device, it is easy to download high-quality videos. Moreover, the app is compatible with any device and doesn't have any hidden bank charges. Talking about the user-interface, I would like to point out the easiness in handling the app platform. In other words, the app is well organized and hence users will find it very easy to navigate for contents. Additionally, one would certainly like the way the developers update the app for fresh videos. Due to the regular updates, users will never miss posters, trailers, and even news regarding the upcoming releases.
It is interesting to point out the fact about downloading content with Cinemaapk. To elaborate on the statement, it is easy to download videos with Cinemaapk. Thus after downloading, users can watch stuff even offline. The favorite feature available on the app helps to organize videos of your interest. Hence, users can come back and access the same whenever they wish to do so. Another important advantage of Cinemaapk is the freedom to choose contents from different categories. For now, this is well above 60 and I guess this includes almost every genre. The privilege to select the media player (out from three) along with subtitles, font, color is also quite exquisite. Click on the link below to know more about Cinemaapk.
https://cinemaapk.net/
Conclusion
Here in this discussion, I have tried to introduce five alternatives to Teatv which can be very useful. However, my choice from the listed substitutes is the last one; Cinemaapk. The user experience delivered by the app is simply superb. Even then I request my users to use all of them individually and try to optimize one of your kind. Apart from this, it was a little tedious task to find the perfect five-choice from the market. Hence for the same reason, my readers would have many different solutions, which I would like to have in the comment box.