If you try to mirror or cast Jio TV with your PC or TV, you may see a message that "Screen mirroring or casting not allowed for this content". The reason is because, Jio TV is only meant to be use on your mobile and not on any other devices. In order to protect third party copyrights, Jio officially blocked the running of TV apps on any other platform rather than mobiles and tablets.
There are many advantages for screen mirroring. The main advantage is getting a deeper view of things that you see on your mobile screen. For example Movies and Live sports events. Some providers limit the view of certain movies, channels and sports events only on mobile or tablets. So the users are forced to watch these events on their small display. This situation can be solved by mirroring your smartphone to a PC or a smart TV. Let's explain this situation with a real world example. In India, there is a mobile service provider named Jio. They allows you to watch sports and local channels through their mobile app. These apps are not available for TV or cannot be used with android simulators like bluestacks. Working mobile network or SIM card should be there for watching the contents of Jio TV.
Since there is an option to mirror the screen with PC and TV, Jio team blocked usage of popular mirroring service and you can see only a blank display while mirroring the screen. This is usually happen when you mirror your screen using popular casting apps like team viewer. I personally tested team viewer for mirroring Jio TV to my PC and its shows "Screen mirroring or casting not allowed for this content" message. So here is the steps to bypass Jio TV screen casting restrictions and mirror any channels and events to your PC or smart TV.

Steps to bypass "Screen mirroring or casting not allowed for this content" restriction in Jio TV 
Bypass using Airdroid
AirDroid an awesome app made by Sand Studio in 2011, which allows you to access your complete files through your PC. You can access your phone from any part of the world using Airdroid. By extending these features, airdroid allows you to mirror your mobile screen to your PC. Unlike other similar tools, there is no limitation for mirroring period in the free version. Hence you can mirror your mobile device till the end of a sports event or till the end of a program in TV channel. But the premium package allows you to transfer unlimited files, removing watermark, transfer of large files etc. So here is the steps for mirroring mobile using airdroid.
Step 1:- Go to Airdroid download page and download latest version for your PC. The website automatically detects your PC OS and download the corresponding one.
Step 2:- Install the downloaded package and run it.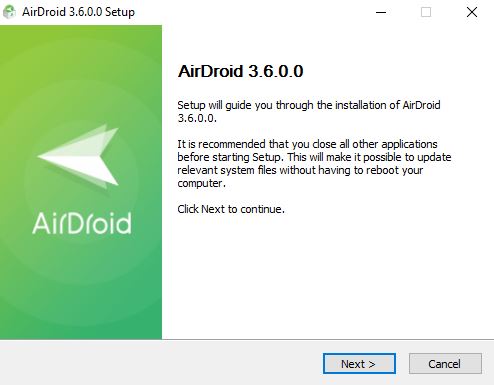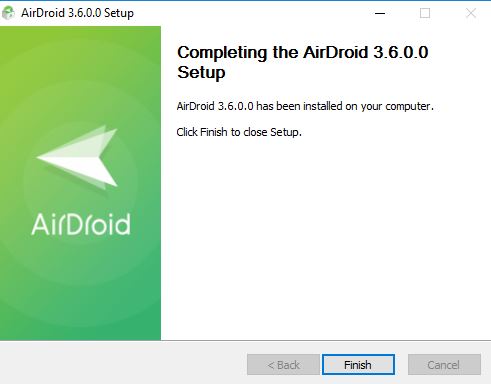 Step 3:- Now the next step is to Sign up or Sign in to your airdroid account. This is totally free and completely depends on your choice to choose whether upgrade to premium or not.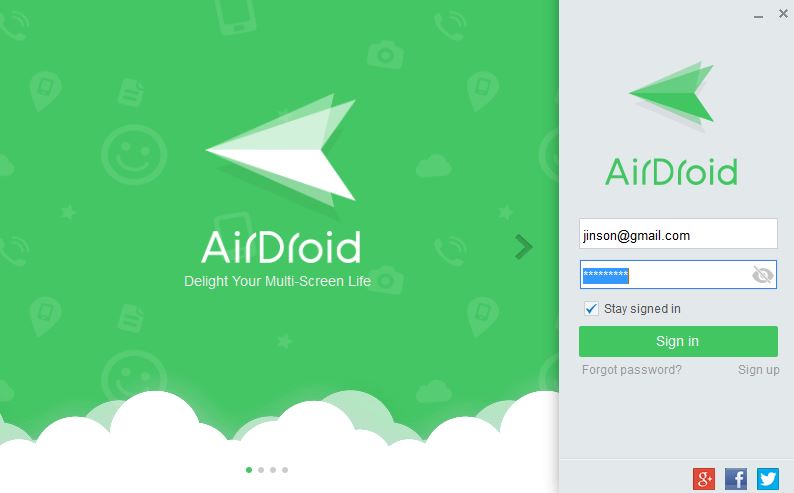 Step 4:- Now Open Play store from mobile and Install Airdroid from Play store.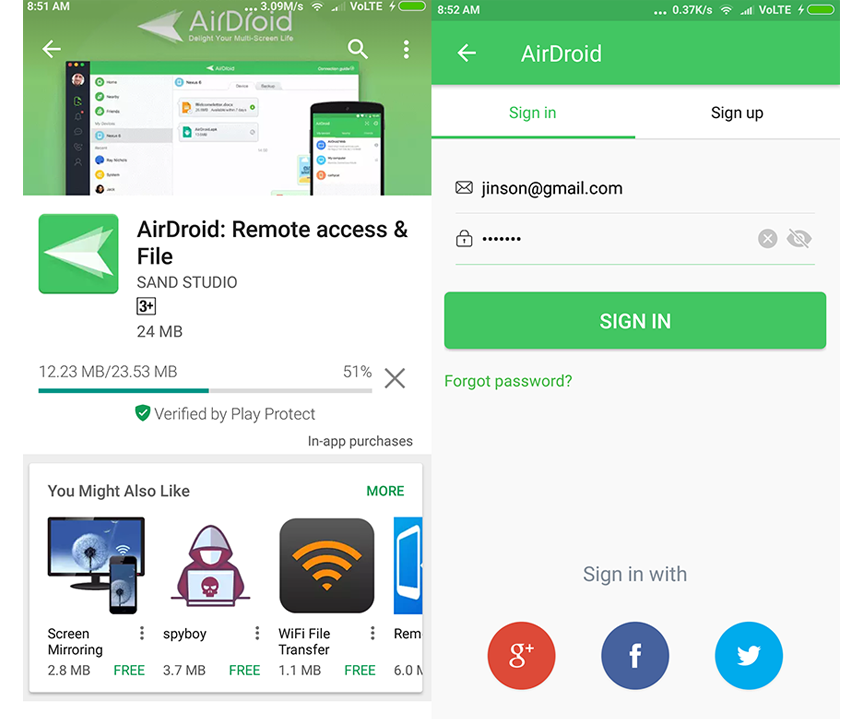 Step 5:- After installation, sign up or login with the same credentials you used for desktop version. Social login options are also available.
Step 6:- Now connect your Mobile with PC. You can also connect it remotely but you need huge bandwidth and data for streaming.
If everything is right, you can see your mobile name on the desktop version of airdroid. There you can see a lot of features awaiting. Accessing phone camera from desktop, use computer keyboard for typing in phone, phone screen recording without rooting, accessing mobile notification on desktop, accessing message history, call history, contacts through PC and so on. Among them we need to make use of the screen mirroring feature. For that,
Step 7:- Open Airdroid software and click on Airmirror icon.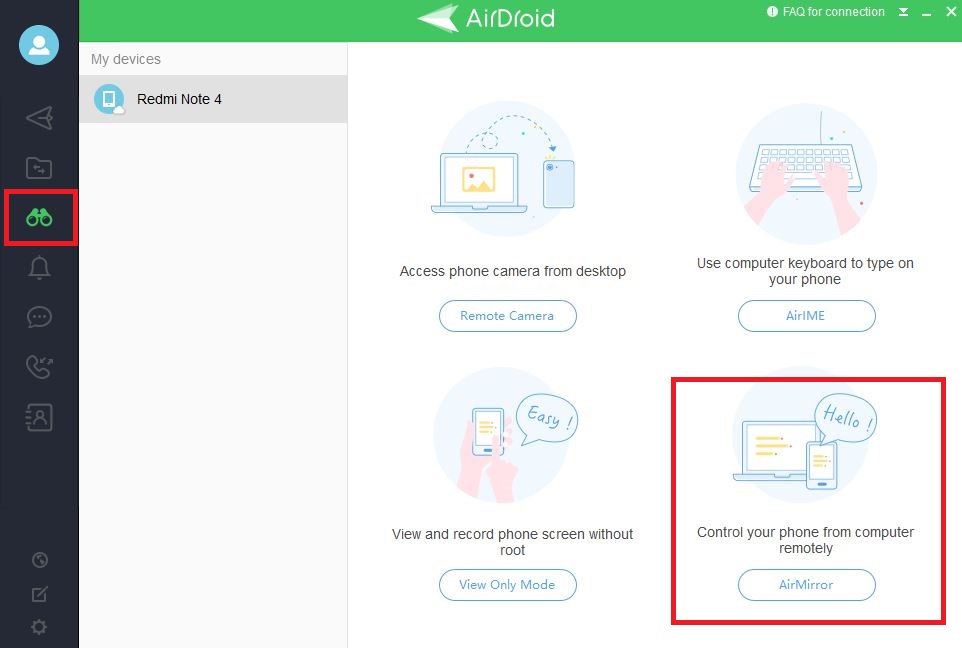 Now if USB debugging is not enabled, it will ask to enable debugging and pair the key. This is so straightforward. Now you can see the software trying to connect your mobile to PC for mirroring. In less than a minute you could see the screen getting mirrored on your PC.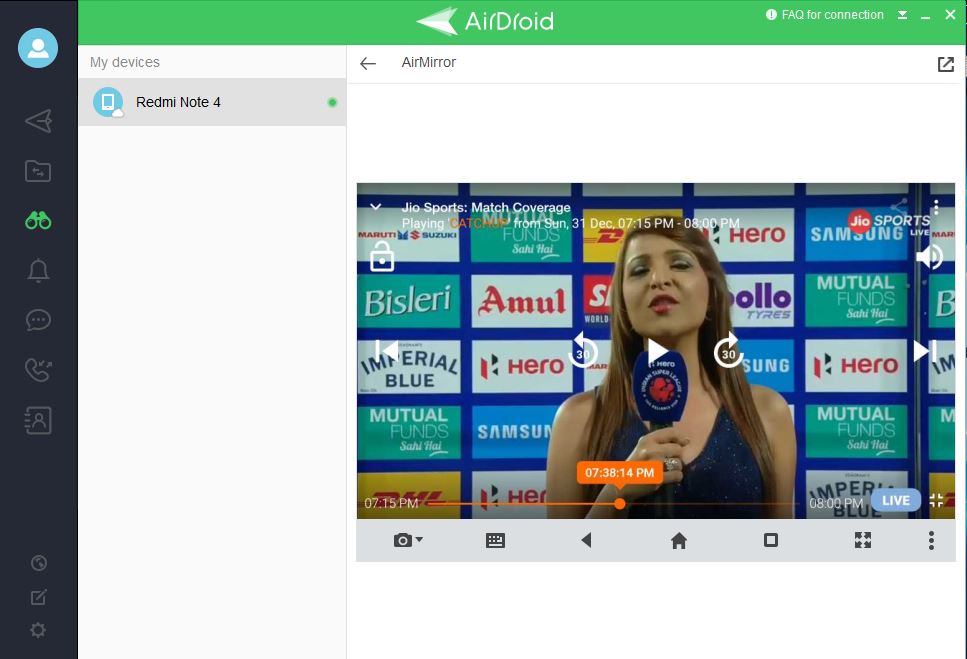 So this is the easy and free method to avoid "Screen mirroring or casting not allowed for this content" error message while mirroring your JIO tv contents to a PC. There are many other apps do the same job but most of them are not free. It may be free for a few minutes and ask you to upgrade. Airdroid is totally free for screen mirroring and there is no time limit.
You can also screencast using the cracked version of Jio TV. We had posted an article showing how to cast Jio TV using the modded version. This will work both on PC as well as Smart TV. You can read it from here.
If you have any queries regarding this, feel free to comment below. We will resolve it as soon as possible.