Xiaomi launched their first Smart TV in India by promising all latest features in a small budget. The Flagship TV named as Mi Tv 4 is now selling through Mi's official website and through Flipkart. There are multiple USB ports and HDMI ports so that you can connect multiple devices at a time. While doing with USB, you should be careful enough. Careless ejection of USB from Smart TV may lead to data loss and data corruption. Here is the guide to remove pendrive or any other USB from Mi TV in an exact way it is meant to be.
Do You Really Need to Safely Eject USB from your Gadgets?
Many people still don't know whether they need to soft eject their USB before proceeding a hard eject. In most case, before doing a soft eject, most people pull their USB from PC or any other Gadgets. This is because they may not have faced any issues by hard ejecting their Flash drive. But once you lose something important, files, photos or videos, you definitely realize the importance of safe removal of flash drives. So my point is, there is a chance for data loss if you try to pull out your pendrive or any other USB file from any sort of gadgets.
Suppose that, you are watching a movie using USB on your Mi TV and you decide to unplug the device without proper removal. This means you are hard ejecting the USB while some read/write operations are happening. This can result in data corruption. Let me explain another situation. You have plugged the Flash drive to your device and currently, you are not watching anything. Means, USB is simply plugged in. But some sort of internal programs may take over your USB and may be accessing them. So even if your USB is not in accessing mode, still you need to soft eject them to avoid all kind of data loss and other hardware issues.
How To Safely Remove Flash Drive / Pendrive from Mi TV?
By default, you won't see the option to eject your flash drive. Even inside the USB, there is no option to safely remove them. But using your TV remote, you can Remove USB from Mi TV 4 properly. So follow the below instructions to remove USB in your Mi TV
Step 1:- Open your USB / Pendrive on Mi TV. (Just go to the page where all USB is listed. Following Image will help you to know the exact location.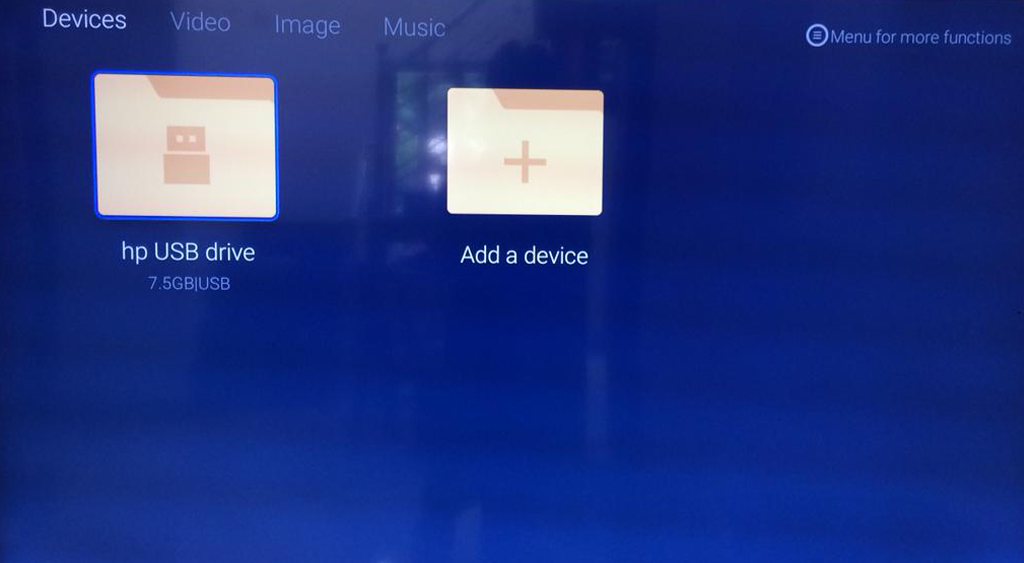 Step 2:- Now Click on the Menu Button on your TV remote.
Step 3:- Once you press the Menu button, there will be a slight navigation drawer from the left side. There you can see the option to Eject Flash Drive.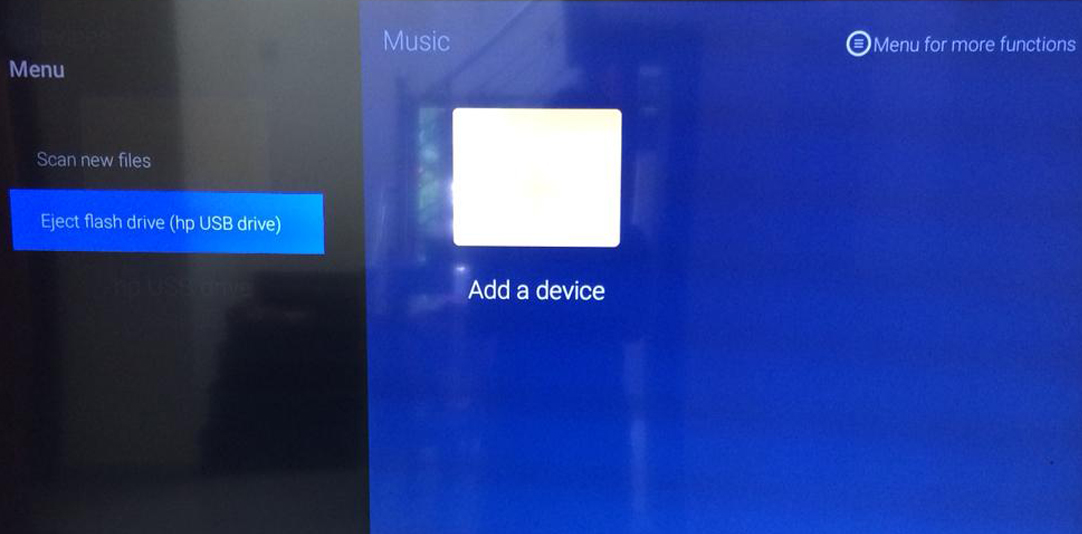 Step 4:- Select the Eject option and click on OK in your TV remote to safely remove USB from Mi TV.
After a couple seconds, you will see a message on your TV showing that the USB has been removed. This is the proper way of ejecting a flash drive from your Mi TV. If you have any queries related to this guide or for Mi TV, please comment it below. We are happy to solve your issues.