If you ever tried playing android games on your PC, you might have looked for the best android emulator. Nox player is one of the best Android emulators for Windows and Mac to emulate Android apps and games. If your mobile device is a low-end one, you can make use of these emulators to play high-end games. Nox emulator is based on Android 4.4.2 & 5.1.1 and compatible with X86/AMD architecture and can stream contents with 60fps.
The emulator itself support almost all type of games varying from Arcade, Racing, First person Shooting, RPG etc and is one of the best emulators for playing popular games like PUBG, Asphalt 8, Clash of Clans etc. Unlike other emulators, Nox player provides extended features like custom skin, Game Distribution using Nox server, developing custom android emulator etc. For all these reasons, Nox player gained a rocketing popularity and is using by more than 150 million people from more than 150 countries.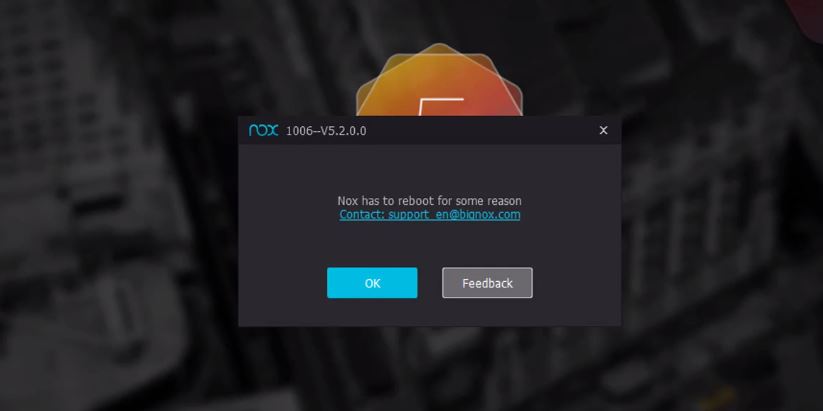 How to Fix Nox Has to Reboot for Some Reason error message?
#1:- Install the latest Version of Nox Player
This is the first step you should follow if you receive Nox Has to Reboot for Some Reason – Error 1006 in Nox Player. There will be a red marking on the left side top indicating that you are using an outdated version of Nox player. Also, you can check the official website for the latest release. New versions always have enhanced coding and fixed bugs. So it may eliminate the existing issues.
If this doesn't work for you, go to the next solution.
#2:- Reduce the resources for Nox Player
The error may also occur becuse of assigning a large resources for the Nox player. This creates issues with other running apps and trigger error in Nox player. So reduce the exisiting resource allocation by following the steps below.
Step 1:- Click on Multi Drive icon from the desktop. While finishing Nox installation, it will bring two icons in the desktop. One is the Nox app icon and the next one is Nox Multi Drive icon.
Step 2:- Now you can see the Nox Multi WIndows instance manager page. There you can see a settings gear icon. Click on that.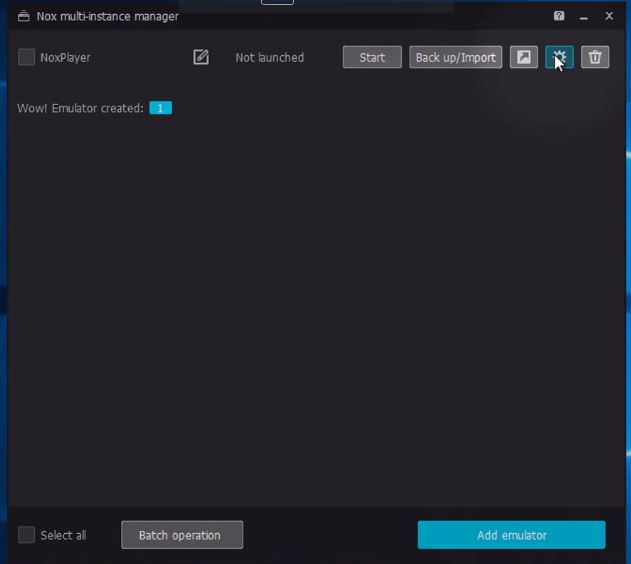 Step 3:- Under performance settings, you can see the resources assigned for Nox Player. By default, it will take half of your system resources to run. But the remaining half may not be enough for other tools to run. So you need to reduce the resources from here. Click on the Custom button to edit the resources value.
Step 4:- Here are some of the values that we reduced.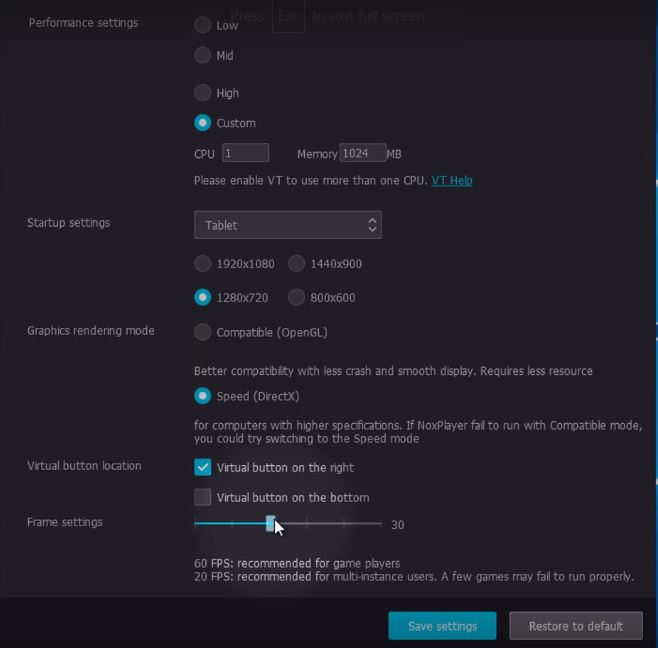 Assign CPU core as 1 instead of 2. If you have 4 by default, reduce it to 2.
Reduce RAM from 2048 to 1024
Change Graphics Rendering mode from Compatible (OpenGL) to Speed (DirectX)
Reduce Frame Rate from 60fps to 30 fps.
Step 5:- After changing all these values, click on the save settings button.
Now close the Multi Windows instance manager and open Nox player app. You will see the app player running without "Nox Has to Reboot for Some Reason" error message.
Conclusion
Nox player is one of the advanced Android emulator designed for Windows and Mac. It will need atleast hgalf of your system resources to run high end games. So if you try to install the emulator on low-end PCs, it may trigger some error. So the one way to solve the error is to update the Nox player to the latest version. If the emulator is already running the latest version, try to reduce the resources allocation.
If you have any doubts regarding the bove mentioned solutions, kindly comment below. Also we welcome all new suggestions and solutions.