For many reasons, it is very useful to install multiple WhatsApp account on your mobile device. You can use one of them for your personal contacts and another account for your business needs. If you are using an Android phone, this is quite simple as you can install third-party apps like GBwhatsapp or use dual space to clone your Whatsapp application.
However, if you are an iOS user, these options are still a dream. You won't be able to install an application outside the Apple store unless you jailbreak your phone. It is also possible to tweak your phone to install custom apps which is really a threat to your privacy. Apple still hasn't declared an option to clone your existing apps which is unlikely in the near future.
There are many reasons for people installing multiple WhatsApp accounts. The main reason among them is because of having multiple mobile numbers. Now iPhone allows you to have a physical SIM card and eSIM card. So you will be able to manage two mobile numbers on the same phone. However, WhatsApp doesn't allow you to install a second WhatsApp account on the same iPhone. You can overcome this limitation by installing WhatsApp business account.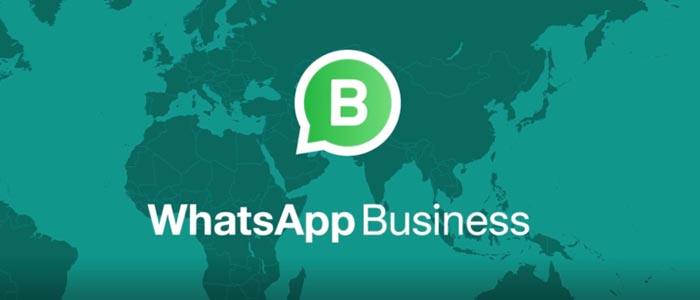 WhatsApp Business – Official way to install Multiple WhatsApp Account on your iPhone
WhatsApp business is the business version of WhatsApp application which has all the features of WhatsApp and also includes additional features. The following are some of the features of WhatsApp business application.
#1:- All features of WhatsApp Application
First of all, WhatsApp business includes all the features of normal WhatsApp application. You can send and receive text, audio, video message and make audio & video calls free of cost. You can create and join groups with your friends and relatives to keep in touch with them. The number of persons that can join the group is still limited to 256 peoples. You can rename the group, add display pictures, mute or customize notifications as normal.
#2:-
Automated Messages for Quick reply
You can automate reply messages by using the WhatsApp Business account. If you are not available to answer a message, you can do a response with a preset text message. It is also possible to introduce your customers to your business with automated replies.
#3:- Labels to Organize Contacts
For business persons, there might be thousands of contacts on their phone. It is possible to organize contacts and chats on WhatsApp business by using labels. You can create up to 20 labels with different colors. You can add labels to an entire chat or add them to particular messages within a chat.
How to Install WhatsApp Business as Second WhatsApp on your iPhone?
Installing WhatsApp business is similar to installing any apps from the iOS Store.
Step 1:- Open App Store on your iPhone and search for WhatsApp business.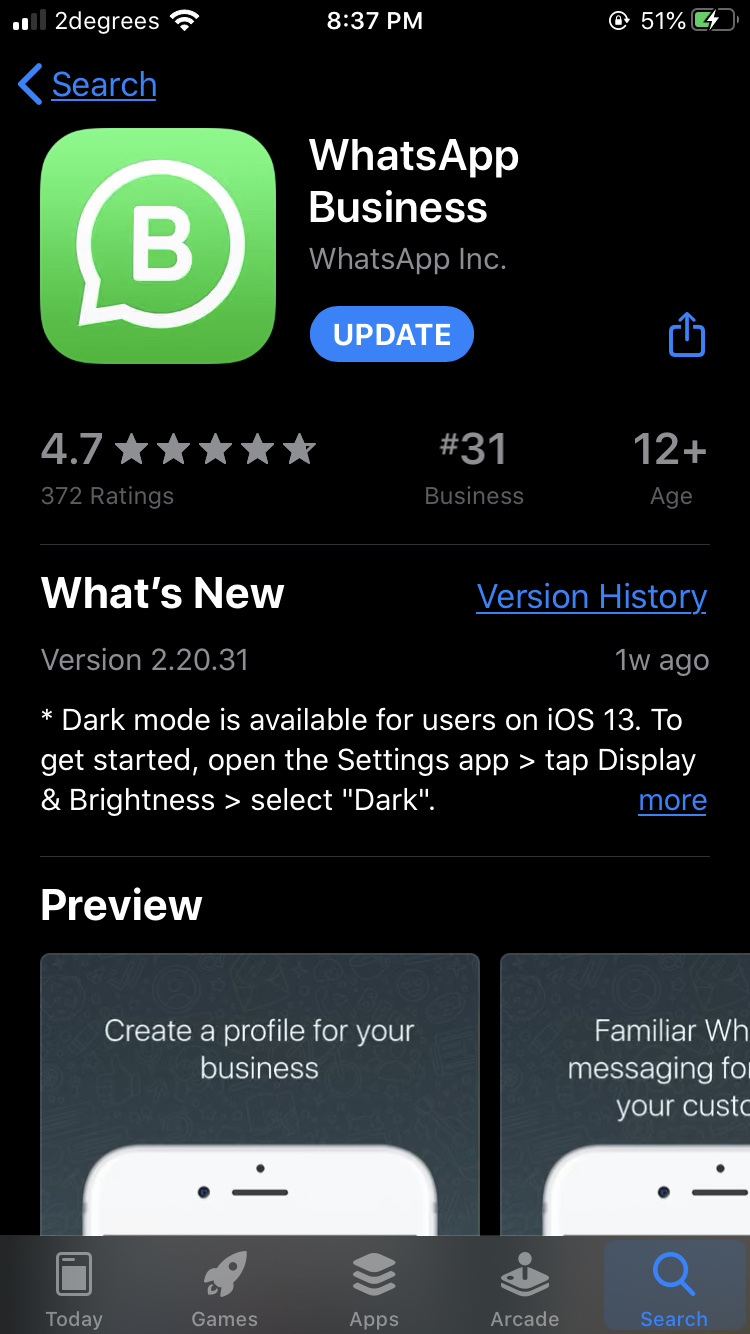 Once you install the application, just open it and register with your new mobile number. You can now access both WhatsApp account using normal WhatsApp account and WhatsApp business account.
Conclusion
If you are not interested in jailbreaking your iPhone, the only way to install dual WhatsApp is using WhatsApp business Account. Since WhatsApp business has all the features of normal WhatsApp, you don't have to worry about missing features. Also, as it is an official application, you don't have to worry about privacy or data leak.
So what are you waiting for? Install WhatsApp business and run multiple WhatsApp account on your iPhone without jailbreaking or tweaking.