As you know IPTV stands for Internet Protocol television which distributes content over the Internet Protocol. Unlike the traditional way of distributing cable content like Satellite and Cables, IPTV delivers channels by using the internet. Instead of downloading the content, the channels are streamed and able to watch using a media player. There is no need to use any hardware device to get the channels and only material you need is a device capable of connecting to the internet. Thus you can watch your favorite channels on your Smart TV, mobile, Computer etc with a single IPTV subscription.
You will be excited by seeing the features of IPTV services. But there are several limitations too. One important issue related to IPTV services are its speed and reliability. This is why you will see buffering while playing channels on IPTV. Buffering might be because of slow internet and also due to lack of server speed from the providers. If your IPTV service provider doesn't have enough hardware specifications to meet the current requirement, all people using the service will feel delays and buffering. So while choosing an IPTV provider, make sure that they have the best service history.
There are many services which offer channels from Canada, especially from Quebec. But do they provide the best service? Here we have collected the details of Best IPTV Quebec Subscription providers in 2018. All these providers are listed here because of the verified positive feedbacks made by Quebec people in various tech forums. Also, some of them provide free or low-cost trial subscription to check the quality of service.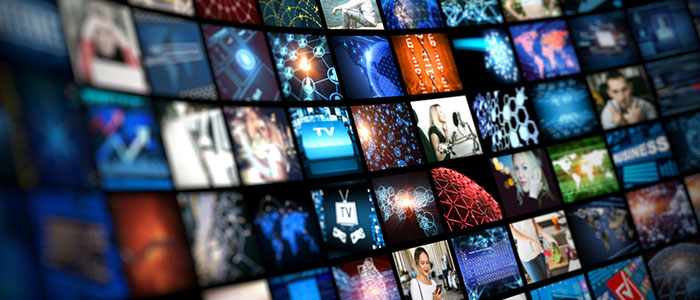 Best IPTV Quebec Subscription in 2020
#1:- DIABLO
If you have bought Diablo subscription from the right reseller, then this will be the best Quebec IPTV subscription. As per the latest reports, DIABLO includes more than 2100 channels, 800 French movies, and more than 50 French channels. Diablo also includes more than 300 French programs for Kids. This is only the IPTV which supports reply of channels after broadcasting.
| Channels | Channels | Channels | Channels |
| --- | --- | --- | --- |
| FRISSON FILM TV | TELE QUEBEC | RDS | CINEPOP |
| TVA SPORT 1 | TVA SPORT 2 | EVASION | VRAK |
| PRISE 2 | YOOPA | SERIE + | Z TELE |
| SUPER ECRAN 1 | SUPER ECRAN 2 | SUPER ECRAN 3 | SUPER ECRAN 4 |
| CANAL INVESTIGATION | CANAL D | ADDICK TV | LCN |
| MOI ET CIE | CASA | MUSIQUE PLUS | CANAL VIE |
| BRAVA STINGRAY | ZESTE | CANAL SAVOIR | STINGRAY DJAZZ |
| TV5 CANADA | VICELAND | SEASONS | RDI |
| ICI EXPLORA | RADIO CANADA WEST | ARTV | RADIO CANADA |
| CANAL D | MOI & CIE | V TELE | TVA WEST |
| TELETOON | HISTORIA | MAX | RDS 2 |
These are just the channels list in Quebec province. You can also access all other channels from other provinces of Canada as well as channels outside Canada. Also, you can watch channels broadcasting from France. Subscription pack for Diablo starts from 25$ per month. Before paying the whole money, make sure that your reseller has good servers and updated channel list. Make sure you are getting quality streaming in good quality.
#2:- OK2 IPTV
If you are looking for an IPTV Quebec Subscription, then OK2 is one of the right choices. There are many resellers out there who provide a free trial version to check the stability and quality of channels. You can choose either M3U playlist or MAC address limited order for getting the OK2 subscription. When comes to the channel list, there are nearly 2500+ channels available on OK2 which has also 4K support. You can install this IPTV on almost all physical and virtual TV boxes. It is easy to setup OK2 on physical devices like AppleTV, MAG varients, Mi Android box etc. Also the same is accessible using an STB emulator on Android smart devices.
If you have subscribed for M3U, there is no need to provide the MAC address. You can use the content on other devices too. MAC address subscription is mainly for Android STB emulators and for MAG boxes. You can search on Google for getting information about the resellers. I don't recommend you to order 1 year back as it will be a waste of money if the service gets stopped in between. So before ordering a new subscription, check whether there is a trial pack and always order for 1-month subscription pack. Following are some of the French Channels available in OK2 IPTV. This is just a French Channel list. You can watch other channels too.
| Channels | Channels | Channels | Channels |
| --- | --- | --- | --- |
| CANAL D | CANAL V | UNIS HD | TF0 HD |
| CASA HD | CINEPOP HD | ZESTE HD | CANAL SAVOIR |
| EVASION HD | LCN | TVA | TELETOON HD |
| ICI MULTICULTURE | RDS | EXPLORA HD | SRC |
| TVA 1 | RDS 2 | TVA 2 | RDI |
| CBC | ICI | ARTV | METEOMEDIA HD |
| VRAK | SERIES | W9 | ADDIK |
| TV5 | FRANCE 24 | TELE QUEBEC | BMF TV |
| PRISE2 | MUSIQUE | HISTORIA | FRANCE 2 |
| ZTELE | INFO SPORTS HD | YOOPA | FRANCE 5 |
| SUPER ECRAN 1 | SUPER ECRAN 2 | SUPER ECRAN 3 | SUPER ECRAN 4 |
| RTS 1 | RTS 12 | 6TER HD | BEIN 1 |
| BEIN 2 | EQUIPE 21 | CANAL CINEMA HD | CANAL DECALE |
| PLANETTE | CANAL HD | FRANCE O | BMF |
#3:- IPGUYS IPTV
Yet another reliable IPTV subscription is IPGUYS. Like the above-mentioned providers, IPGUYS works with almost all devices like Android, Apple, Kodi, MAG, Avov, Dreamlink etc. You can use the service from any part of the world for a price around $15. All the links are monitored by the team frequently and you can enjoy channels, and video on demands without being afraid of link takedown. This provider mostly focuses on Canadian channels including Quebec channel subscription. You can watch every channel from Quebec in HD quality. Along with that, American channels and Worldwide channels are also available. Another advantage of IPGUYS is that you can go back to programs which broadcasted hours ago. But this feature is available only for selected channels.
Now let us come to the disadvantages of this subscription. Like Diablo and OK2, there is no official website or contact details to connect with the support team. This subscription purely works through the hands of resellers. However, you could find many resellers over Reddit and other forums. It doesn't support 4K streaming and thus works better for people using low bandwidth network. There is no trial pack or refund so order a 1-month pack for testing the subscription. Many IPGUYS has reported that the service is reliable and provide streaming without buffering. So this one is also a good IPTV provider especially for those who want Canada channels.
Following are the French channels available on IPGUYS.
| Channels | Channels | Channels | Channels |
| --- | --- | --- | --- |
| SUPER ECRAN 1 | SUPER ECRAN 2 | SUPER ECRAN 3 | SUPER ECRAN 4 |
| CBC FRENCH HD OTA | V-TÉLÉ | CANAL VIE | ARTV |
| TVA-G | RDI | TV 5 | RDS HD |
| RDS 2 | RADIO CANADA MONTREAL | VRAK | TELE QUEBEC |
| TVA SPORTS | CANAL D | TELE QUEBEC | LCN |
| EVASION | MUSIQUE PLUS | TF1 | ADDIK TV |
| SERIES + | LATROIS | GULLI | CANAL PLUS CINEMA |
| CANAL PLUS | C8 | DISNEY LA CHAINE | USHUAIA |
| FRANCE 2 | FRANCE 3 | FRANCE 4 | FRANCE 5 |
| RTL 9 | OCS GEANTS HD | CHASSE ET PECHE | RTS UN |
| CARTOON NETWORK | CINE+ CLASSIC | NAT GEO | M6 |
| DISNEY JR | TFO KIDS | NATGEO WILD | DISNEY CHANNEL FR |
Conclusion
Due to copyright issues, there are no direct IPTV sellers available for Quebec IPTV subscription. All you need to do is to find out the best service out there and the resellers who are distributing the service. Eventhough there are many providers out there, Diable, OK2 and IPGUYS are the best for Quebect channels. You can find resellers through Google search or from reddit forum. Go for a trial pack or 1 month pack and check whether it suits your needs.
If you have any queries related to IPTV, please comment it below.