Free Lossless Audio Codec, abbreviated as FLAC is basically a format of audio coding with lossless compression of digital audio.This has the ability to flatten the audio without affecting the quality and it can render good sound effect. FLAC algorithm reduces the original file size to almost half making FLAC audio file lightweight enough to handle with any FLAC music player. Ya I know, you people now start to compare this with WinZip and you are correct to a great extent but the fact is, FLAC is specially designed for audio file and it can do wonders than latter in the sound domain.
This is an open software, new versions keep on getting released frequently with great improvements in each version. And here in this article, we can deal with some fine FLAC player for windows. Believe me, compressing your audio file wouldn't bargain with the quality.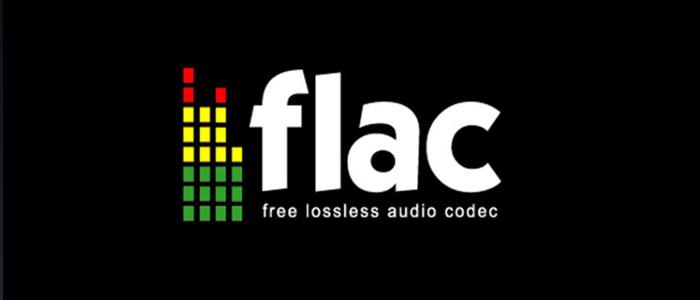 Top 5 FLAC Players for windows in 2020
#1 5K Player
5K player is one of the best FLAC players which has got a very large fan base because of its performance and high speed. The software allows you to download 4K, 5K, 8K Ultra HD or 1080P HD videos music online from not only YouTube, but also Facebook, Yahoo, DailyMotion, Vimeo, Vevo, Metacafe, Myspace, Vine, UStream, MTV, Instagram, Bliptv, LiveLeak, CBS SlideShare and other top video sharing sites. It also converts online videos movie soundtracks to MP3, AAC music format or ringtone. It also acts as powerful free music and video player as it renders refined playback of MKV/M2TS/MP4/AVI/WMV/FLV videos.
Additionally, the 'TrueTheater technology' instinctively comprehend MP3 music, DTS multi-channel surround sound, AAC, AC3, WMA, and FLAC & ALAC lossless audio folders. It also allows extending pleasure by listening to the radio as the software can receive satellite radio from almost all leading stations. Out of all these, it also enables you to create a personal multimedia library at ease and stylishly and now you can access and manage YouTube videos and playlists.
#2 VLC media player
VLC media player is yet another stuff that is famous among people and it can support FLAC format for audios. This is a robust media player can it can support a wide range of file formats. It can play everything, Files, Discs, Webcams, Devices, Streams and to run MPEG-2, MPEG-4, H.264, MKV, WebM, WMV, MP3 etc, it doesn't need any codec packs. VLC media player is a little bit chunky when dealing with music player but still, you can import FLAC files to this FLAC player. Afterward, you can create your own FLAC music playlist and it will play them effortlessly.
There is no need to install this software on your device as you can play it from a USB drive. The software has been integrated with certain streaming channels, and this surely strikes a benefit for the VLC media player. Because of its dynamic range compression, I can't guarantee the audio quality to be one hundred percent original but this particular thing can play files which others failed to play. The software lacks great user interface, but if your concern is playing FLAC files or even other files VLC has a stand out performance.
#3 Winamp
Winamp is one of the oldest and best music player available in the market. But it was able to have new good releases with great features which can spark the fire among its users. The software can support multi-languages including English, Chinese, Turkish, Romanian, etc. Additionally, the software has over 20,000 skins which enable you to customize the appearance of this FLAC player with ease and of your choice. Interestingly, the player can literally play almost every stuff that you throw at it. It allows users to find tracks, artists, and album from the player and henceforth users can very well take care of his music library.
Since this FLAC player software pretty small in size, it works very well than other players on almost all computers. If you happen to have iPod or any such digital devices, it is easy for you to sync the Winamp software with these devices. Online browsing provision that the software offers will help you to surf online with ease. You can now listen to songs and navigate simultaneously with Winamp because of the user-friendly interface of the program. Listening to some online radios are now an easy job with Winamp.
#4 Foobar2000
Foobar2000 is a freeware and is one of the best FLAC players for Windows operating system. The customization settings that the program offers gained it a huge fan support. Now with minimum efforts, one can manipulate the interface of foobar2000. The software can easily brace almost all audio formats including  AAC, CD, MP3, MP4, audio, WMA, Vorbis, Opus, FLAC, WavPack, WAV, AIFF, Musepack, Speex, AU, SND and many more. The player also comes with certain keyboard shortcuts to curtail your efforts and to save time. Advanced tagging facility that the software offers can amuse any users.
Create folders and handle media library option allows to organize your things better and for people having a large playlist with customized settings, foobar2000 proves to be the better option. Moreover, full ReplayGain support and Gapless Playback that the software offers sounds astounding to worldwide users. With these features, now there is no need to adjust the volume manually. using converter component, it can transcode all audio formats. The open component architecture allows the third-party developers to extend the functionality of the player.
#5 GOM Player
GOM player is my last pick in the list of free FLAC player for Windows operating system. Along with other formats, GOM player very well plays FLAC files too. It also offers advanced features to run media files. Multi-speed playback, pitch adjustment, and equalizer are some features which can be useful for both amateur and professional music lovers. The software achieves the topmost quality audio that is optimized for different environments. Sync lyrics for audio option lets you follow lyrics while listening to music. Text-to-speech output functionality that GOM player offers to enable you to easily convert any file in audio format.
GOM audio can play live broadcasts from all around the globe that are hosted online. With the help of A-B repeat functionality GOM player offers you the facility of playing your FLAC files in a continuous repetitive loop. The software has got an interactive user interface with many customization options. Other features like change skins, plugin support, ID3 tag editing, power options etc makes this software under consideration as a FLAC player.
Conclusion
When you are trying to play a FLAC file, you certainly need a FLAC player to achieve the task seamlessly. Here as you can see, I have introduced five FLAC player that can cherish you. To be honest, any of the listed players can only do good to attain the job but as a blogger, I would recommend 5K player. Give it a shot and experience how it works!