Today is a bad day for those who are a frequent visitor of FirstOne TV, which streams all types of channels from almost all countries. The website link was http://www.firstonetv.live which is not streaming channels anymore and is displaying "Goodbye. FirstOne TV has discontinued his service." error message. This is going to affect millions of people from European countries especially the people from the United Kingdom who loves watching pirated contents. As per the website traffic reports around 50000 people were using the website daily for watching TV channels from various countries. Since the service has been stopped, they need to rely on FirstOneTV alternatives.
Since I am also a big fan of FirstOneTV, I am going to give a brief idea about how to access channels online to watch Sports and news channels from any country.
FirstOneTV Down – Try these alternatives
#1:- Freeintertv – Best FirstOneTV alternative to stream channels
After FirstOneTV stopped their service, I moved to Freeintertv which also work similar to FirstOneTV. There are around 2800 TV channels available on Firstonetv which you can access without any limitations. However, some of the links might be dead but the Firstonetv team are always conscious and they will update the dead links quickly.
In the homepage itself, you can see the option to filter the channels based on country and its genre. Once you select your desired country from the drop-down box, you will see all channels from that particular country and you can watch them by a single click. You don't need any other third-party tools or browser plugins to run the service. So the service is can access on any device which has a modern browser installed.
Coming to the User Interface, FirstOneTV is not known for its modern look. I mean the website still lacks in its design features. The template is too old and is not mobile friendly. Also, the website is in the blacklist of several countries. You may need a VPN to unblock the website.
http://www.freeintertv.com
#2:- Mobdro Mobile app – For watching all channels on Android mobile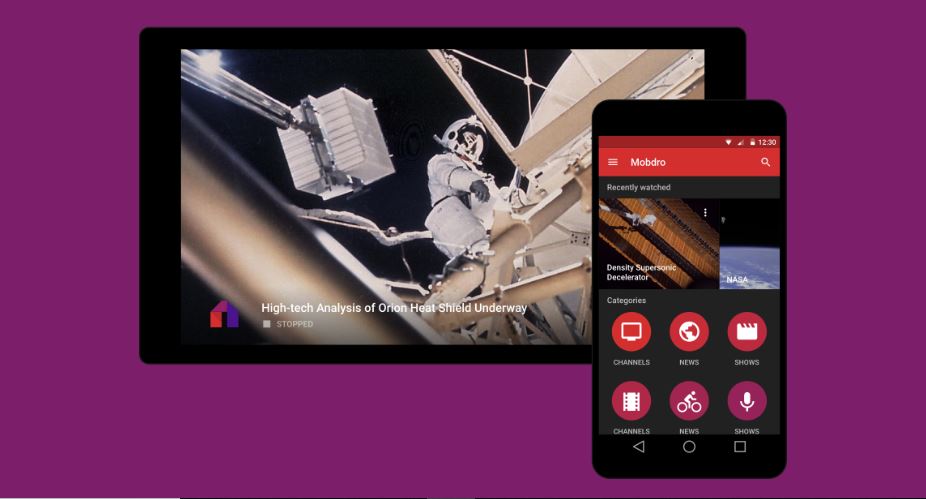 This is my favorite android app for watching live channels on mobile. Actually, this is not an official service or legally approved streaming service. The team behind Mobdro frequently checks for the updated links of each channel and update their mobile app with quality links. Thus every channel inside the apps works perfectly. The service is only limited to android app and you can't watch the channels on their website or on iOS app. Also due to copyright issues, the app is not available on play store and you need to install it directly from their website.
Mobdro is available in two versions Freemium and Premium. Freemium is completely free which even don't run any ads whereas Premium version has some additional features like capturing the video and ChromeCast. If you want to upgrade to the premium version, you can do it directly from the freemium version itself.
I recommend Mobdro for all android users for watching Live TV. It is user-friendly and the channels links are always working. You can easily search for a particular channel and you can filter them based on country and genre.
https://www.mobdro.sc
How to use Mobdro TV Service on your PC?
As I mentioned above, Mobdro is only designed for Android devices. However, you can use them on your PC. You can achieve this by using a mobile emulator on your computer. Since the emulators are available for free, you don't have to spend any extra money on this. There are many free android emulators available for PC. Bluestacks, NoxPlayer, Memuplayer, etc are some of them. Follow the instructions below to access Mobdro service on your PC.
Step 1:- Install Nox player on your PC. (You can install any other android emulators)
Step 2:- Go to Mobdro official website. Download the latest apk file on your PC.
Step 3:- Install the apk on your emulator. You can simply drag and drop apk files for quick installation.
Step 4:- Open Mobdro app from the emulator and access all Mobdro contents on your PC for free.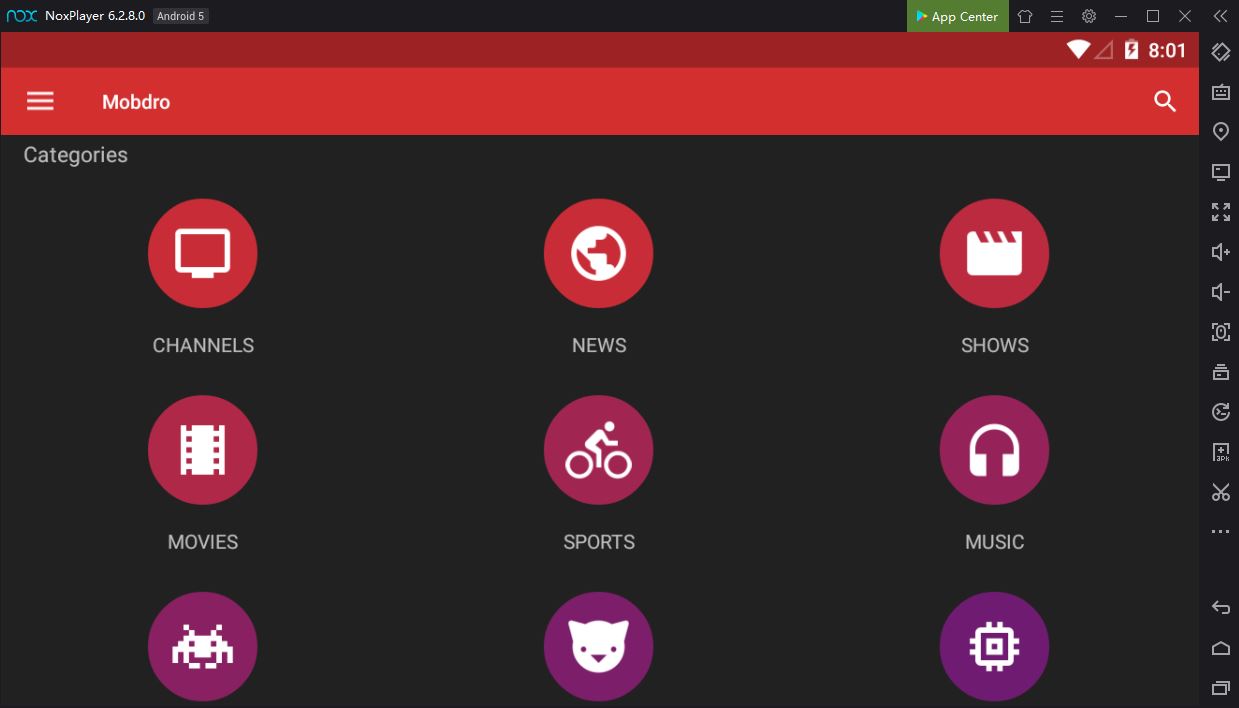 Conclusion
FirstOneTV is definitely an illegal streaming service. Here I have mentioned two other services which also is not a legal option to watch live channels. Since FirstOneTV has stopped working, you can use the above-mentioned options. However, I won't recommend you to continue those because you are violating copyright laws on your country. So switch to any other legal options to watch Channels online.