Once again welcome back to techiestechguide and today I wanted to share an exclusive ringtone that is initially introduced in iPhone X and named as "reflection". Changing the default ringtone on your old iPhone models like iPhone 8, 7, 7s, 6s, 6 will take only less than 5 minutes and it can be done even without a PC or itunes.
Use Reflection Ringtone in older iPhone using Garageband
First thing you want to do is to download application names GarageBand. If you are using iPhone 7 or iPhone 8, Garageband will be pre-installed and there is no need to install it from App store. Those who want to use reflection ringtone on device older than iPhone 7, must download and install GarageBand. Another important thing you want to notice that, Garageband won't work in iOS version below 11. So you must update your iPhone to iOS 11 to use garageband.
Step1:- Download and install GarageBand application in your iPhone.
Step2:- You need to install a file manager application with which you can download the reflection ringtone and access it using file explorer. So my favourite on is "Total free Browser with File Manager". This app helps you to browse internet and explorer the files you downloaded.
Step3:- Now Open Total Free browser and click on "Browser" in the navigation drawer. This will open a browser Interface and you want to download the reflection ringtone. Just copy the below link and paste it in your browser.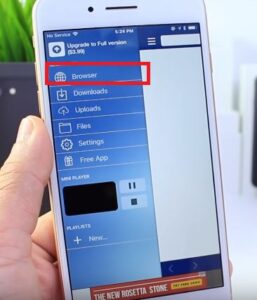 NB:- During the first load on application it will prompt a window asking access to the iCloud or give access to the application to access the files application. Make sure you Allow Access otherwise this is not going to work.
Step4:- Once you are at the download page, click on the download button on the browser and choose download option. Now choose the destination for download inside Files.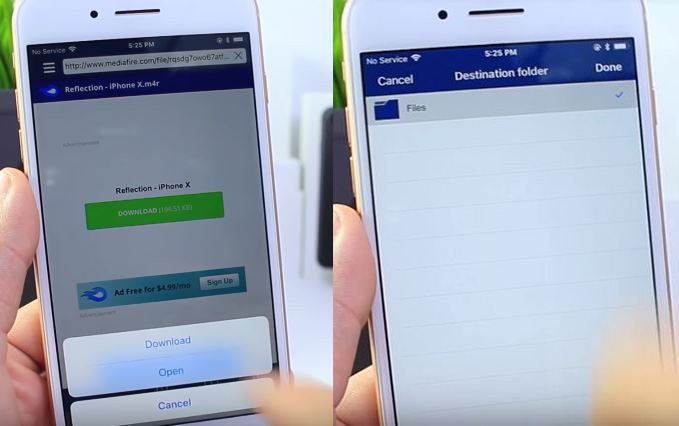 Step 5:- Now the ringtone get download into the files section. Click on Files in the navigation drawer. Now you can see the file which we just downloaded.
Step 6:- Click on the Down arrow on the right side of the file and click on "Open in". Now choose "Save to Files".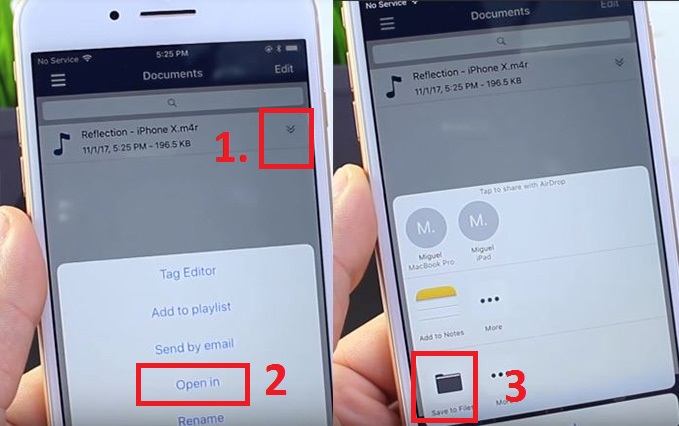 Step 7:- Now on the next window, choose "On my Phone" Then Choose "Garageband File transfer" and finally click on Add button on the right side top.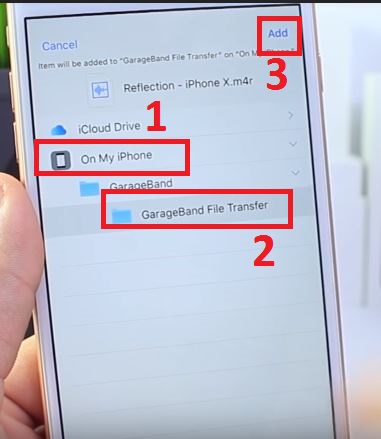 Now you are finished with the File Explorer and close it and open Garageband application.
Step 8:- During GarageBand app open, there will be a "+" button on the right side top. Click on that.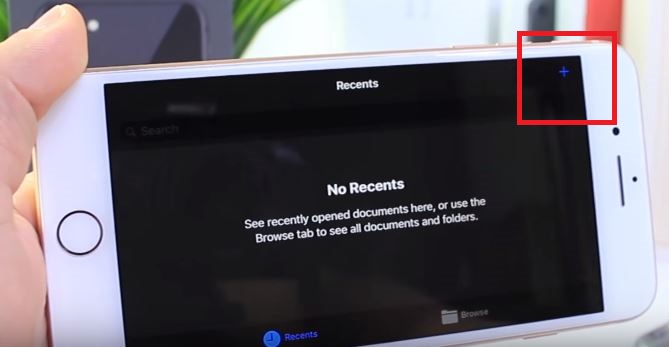 Step 9:- Now click on the Voice button.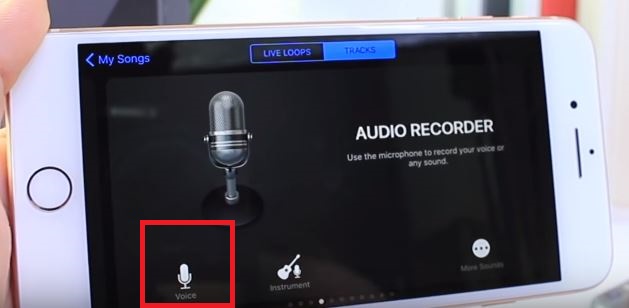 Step 10:- Click on the 3 lines icon.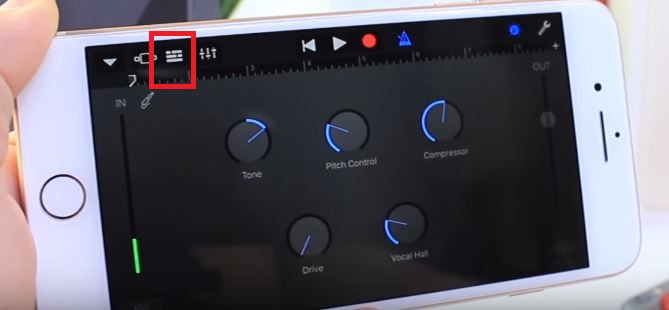 Step 11:- Now click on the loop Button.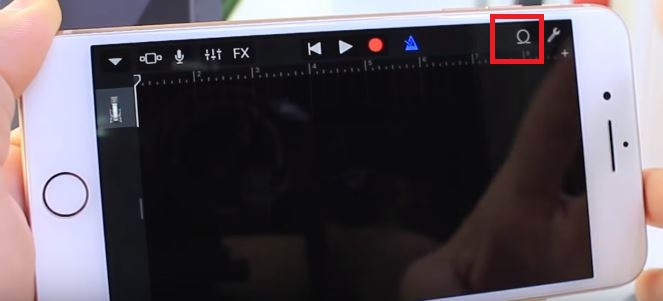 Now from the pop up window, choose Audio files option. there you can see the reflection ringtone which we had just downloaded using the File explorer app.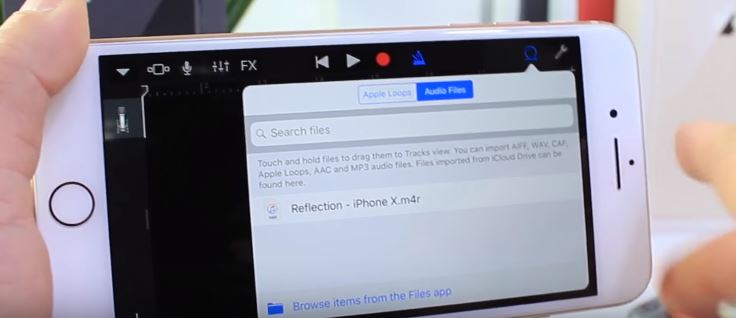 Step 12:-Then click on the Audio file and drag and drop the file to our work-space. now you can see the ringtone file in our work-space as below.
Step 13:- Now you want to export the file to ringtone. For that click on the Downward dropdown buto on the top left corner. Then click on my songs. Now you can see the ringtone getting saved.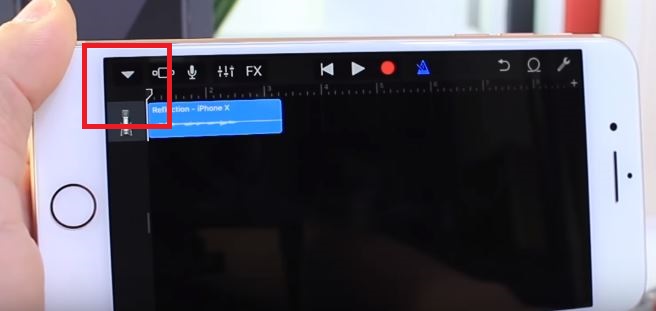 Step 14:- Long press on the output file and click on share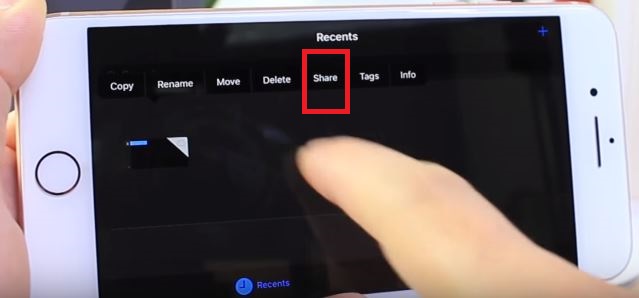 Step 15:- Now you will get an option to create ringtone. Click on the ringtone option.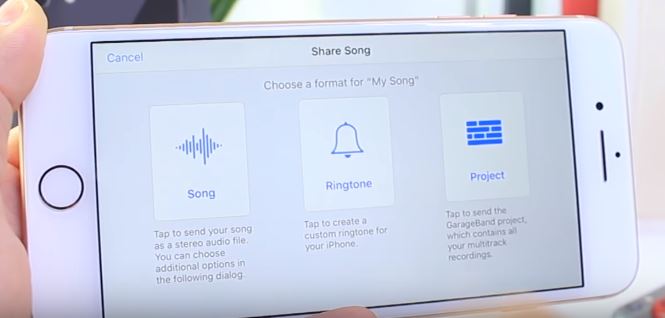 Step 16:- Then you have to Export the ringtone with a name. Fo your understanding, I named it as "Test 2".You can give whatever name you want.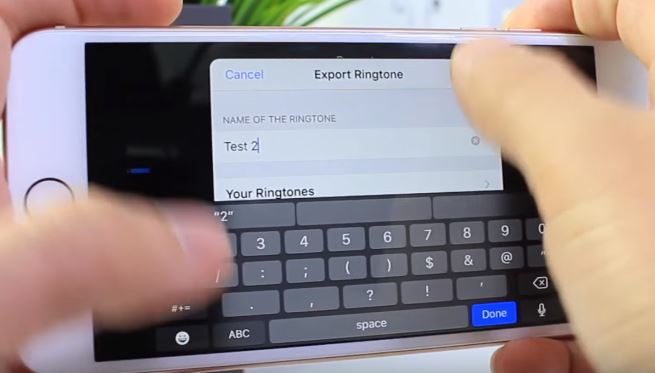 If everything is right, you will get a "ringtone successful export" popup as shown below.
Step 17:- You have finished everything and now you only need to change the ringtone and choose the cutom one which we had just exported.
Settings –> Sounds and Haptics –> Ringtone –> Ringtone Name
Custom ringtone in iPhone Video Tutorial
This is a pretty cool simple tutorial  so that you can also do this with other songs or music, in order to add ringtones directly on your iOS device. I had test this on device is running at the latest version of iOS 11 and also believe 11.2 beta also works well. If you have any queries regarding this tutorial, please comment below.