Now we are on a smartphone era, without which our life is an empty pocket. Smartphones are demanding a new easy way to our life and with its every new model, it keeps astonishing user by improvement in processing speed and new features. Even with all these functionality, the battery capacity was a concern around the globe. Now its the time for the users to cheer up because the technology developed of wireless charging extinct the conventional cables or connectors used for charging up your smartphone. Here in this article I might introduce five affordable wireless charging cases for all new iPhone X.
Best and Cheap Wireless charging Cases for iPhone X
#1 ESR iPhone X Wireless Charger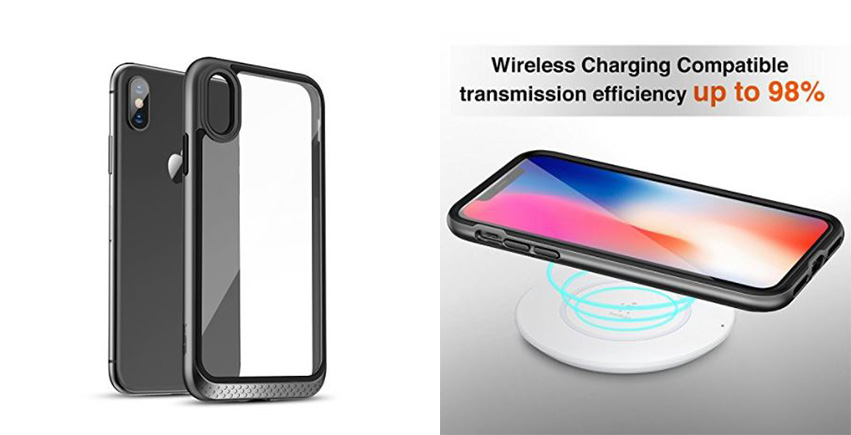 The Wireless charger is useful to make your iPhone powered up with full battery with utmost efficiency and speed. The charger is compatible with 5.8 inch iPhone X which was released recently. The case supports wireless charging without removing your smartphone and the transmission efficiency of power is almost close to 98%. There is no point to worry about your camera while charging, as the case is designed in such a way that your camera make the shooting function more prominent. Additionally, the case has dual protection layer for your new iPhone, with hard PC back and flexible bumper, and your smartphone is safe from all around. Laser texture processing is manipulated in this hard PC back and it also prevents watermark and show audience the real appearance of the phone.
The case come with 3 types of amusing colour variant including mint green, and is available at just a cost of $10.99 at Amazon shopping.
#2 iPhone X Case TORRAS (Air Series) Slim Fit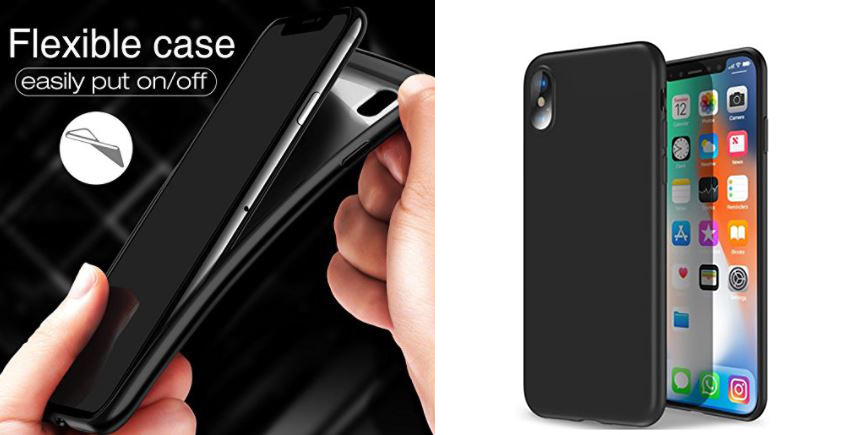 The iPhone case TORRAS air series slim fit shell soft TPU case anti scratch, anti fingerprint and flexible gel cover case is rolling out in the market which can support wireless charging of your new iPhone X. The case as thin and is about 0.5 mm and lightweight which will be a great interest of new X users. With this slim cover on you can charge your phone wherever you are. Moreover, the TPU rubber material with which the case is made, fits snugly on your iPhone X and smooth edges prevents scratches and helps in easy handling of your device.
Four corners of the TPU rubber case are reinforced to provide an extra protection to your phone along with its anti scratch, anti fingerprint features. The silicon case is designed with a matte finish which gives it a plastic like appearance. The product cost ranges from $11-$15 at Amazon shopping depending on what colour you choose.
#3 iPhone X Case, Anker KARAPAX case with TPU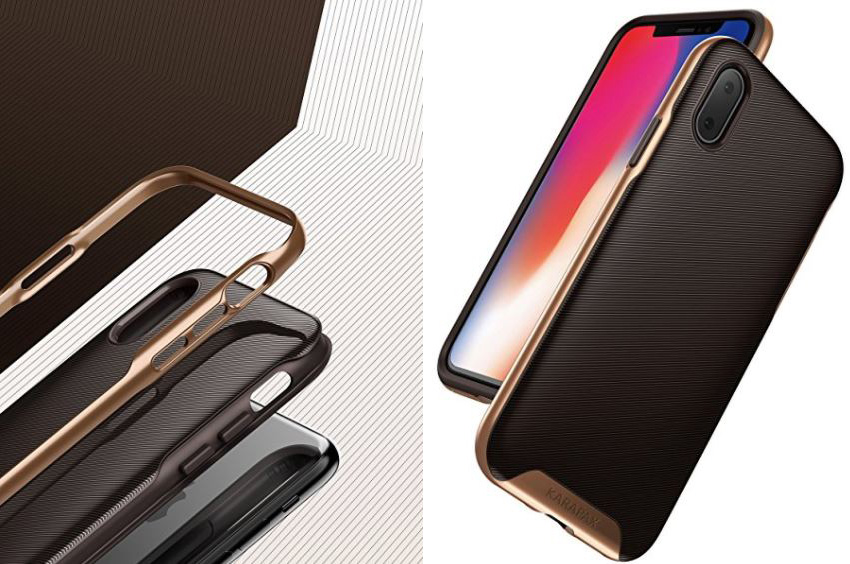 If you are searching for a wireless charging case for X, my next preference will be for this product as it comes with a unique 3D texture which gives users an enhanced comfort and and solid grip, two on a go. As in the above case, the cover come with a soft TPU material which offers splendid durability and enduring looks. A poly carbonate metallic frame improves the strength of the case. It has got raised ridges that can safeguard and support your phone's camera whenever required. The slimline appearance of your phone is not ruined while providing you all these spectacular features. The precise engineering in making port cutouts and highly responsive button covers can beguile any of the users.
You can get the same at Amazon shopping at a range of $10-$12 with a worry free warranty of 18 months from the manufacturer.
#4 iPhone X Multi Layer Matte Cover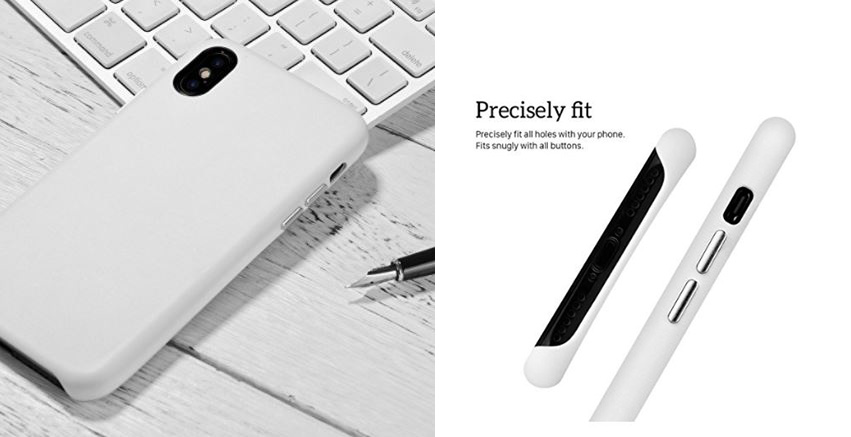 The multi layer design of the cover consists of premium textured synthetic hard PC material plus the high quality PU leather material outside for the long lasting looks and inside the soft cushion of microfiber lining gives the case a high durability. A nice protection is demanded to your iPhone as the case has got 1 mm lip that enables a scratch free display. The textured material prevents fingerprints and provides a sublime grip on your hand. Thin and light weight design of the case with a very precise port cutouts are all of interest for this wireless charging case.
The product cost almost about $14 at Amazon shopping with a warranty of 18 months.
#5 Comsoon iPhone X Case – Shock Absorption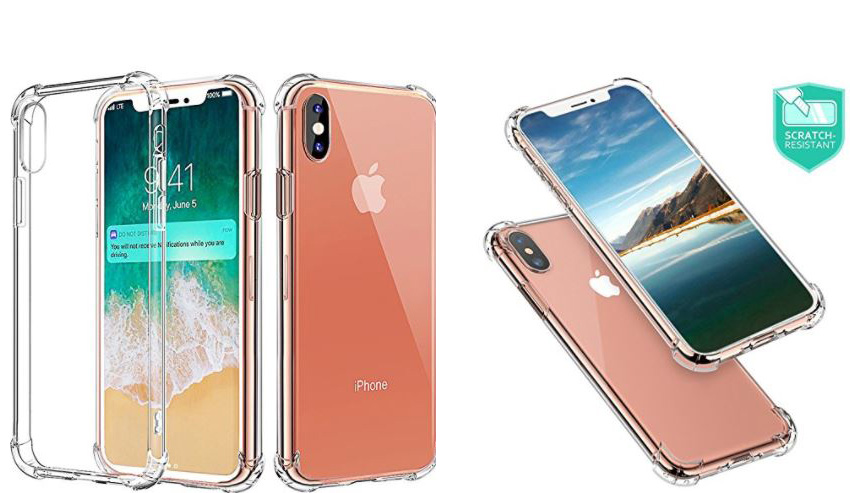 This spectacular case is the last in my list and is the cheapest among rest of all. The transparent TPU case is designed to be ultra thin and light weight and is made of topmost quality anti-yellowing materials and propound maximum protection and extra resilience from hits and scratches of your iPhone. Crystal clear case shows your iPhone's original look and the raised lips fit camera and front display screen off the flat surface when drop down. Moreover, the case has got a very high protective layers at its corners for drop cushion. Advanced engineering technology provides easy access to all ports and buttons with great receptive action.
The Comsoon case costs $8 at Amazon shopping.
The inductive charging technology, which makes use of a transmitter and a receiver coils inbuilt on the case can take you way to the latest technology of wireless charging. Now simply forget about adaptors, cables and connectors for charging up your iPhone and be the first one to review the up-to-the minute technology. Buy any stuff from the above list and change the way you think about power.
Do you have any other Wireless Charger suggestion? Comment the link below. We will add it soon.