People those are using Kaspersky as their Antivirus may have seen the warning message "Device census is using camera". The popup warning message comes while you are not actually using your Webcam and makes you afraid of spyware programs or Malicious scripts running in the background. Actually, this message comes only if you have installed Kaspersky antivirus on your device.
If you don't want Device Census to access your device camera, you can either block it in Windows 10 settings or on your Kaspersky Lab settings. The following guide will help you to do it and to fix "Device census is using camera" issue permanently.
There is a similar warning with content "Host Process for Windows Tasks is using the webcam". For this issue also you can try the following method.
What is Device Census (DeviceCensus.exe)?
So the first question in your mind will be about Device census. The process Device census devicecensus.exe is the part of Windows Operating System and belongs to Microsoft Windows Operating System by Microsoft. Technically speaking, there is no desktop window for this process and so you cant' change the values or settings or see the contents inside the process. Since the process is officially signed by Microsoft after having validated with several firewalls and security tools, it doesn't make any to your device. Means device census is not a virus or spyware.
So what is the purpose of this particular process? After having a look on various Microsoft pages, we gathered some information about this process. Windows 10 comes with a service which reports various hardware usage and errors back to Microsoft. Device census is one such process which submits data about your webcam to Microsoft.
Still, there are many queries to solve. Why Device Census is accessing the camera? If they want to know the usage and errors, why don't they try the log files? What will happen for users those don't have Kaspersky installed? Will the data taken through camera sent to Microsoft?
How to solve "Device census is using camera" in Windows 10?
Only Windows 10 users have been reported this issue. Here are some of the tips you can try to solve this issue.
#1:- Block Camera Access in Windows 10 Settings
Windows 10 has the option to block your hardware being accessed from various apps and software. Since Device Census is related to reporting and feedback back to Microsoft, you can block your camera from Feedback app. Here is the step by step instruction.
Step 1:- Go to the settings page. You can use keyboard shortcut Windows + I button.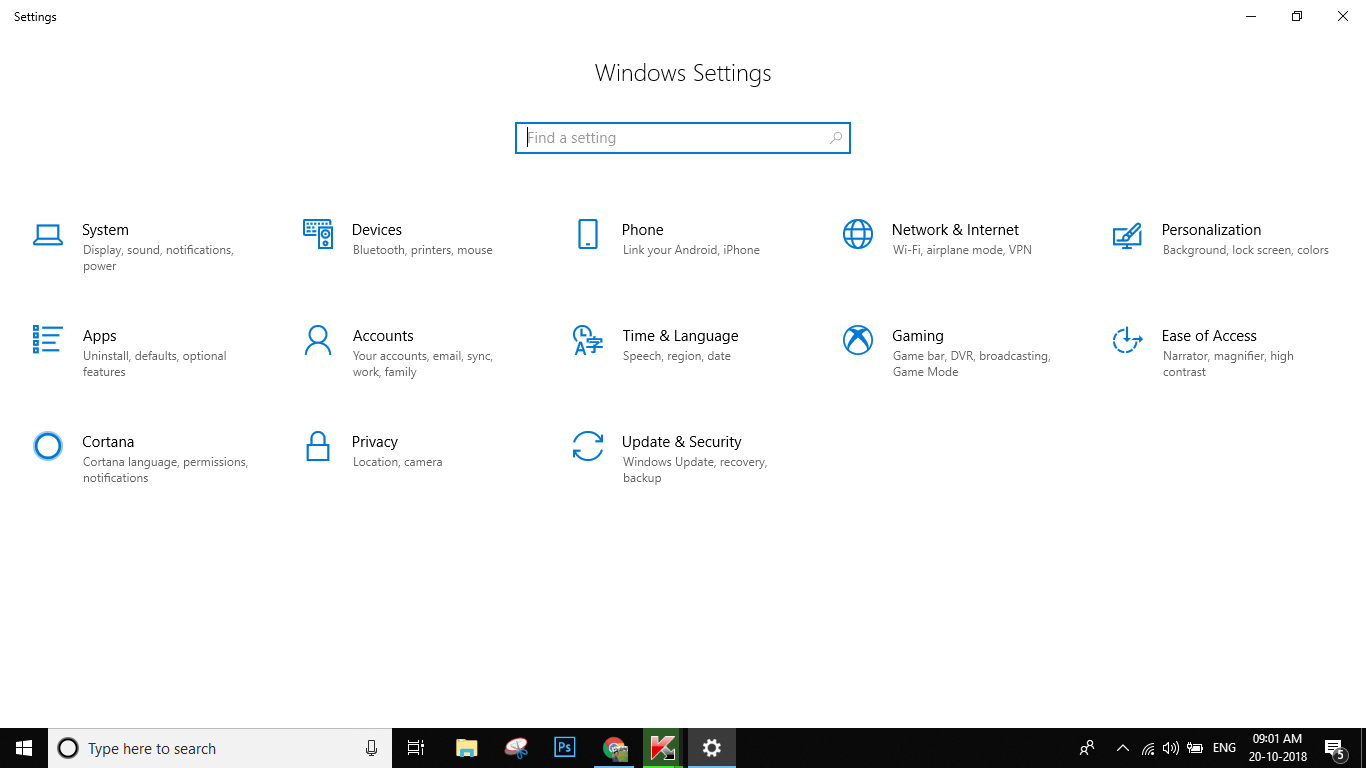 Step 2:- Now click on privacy option. From there choose the camera option.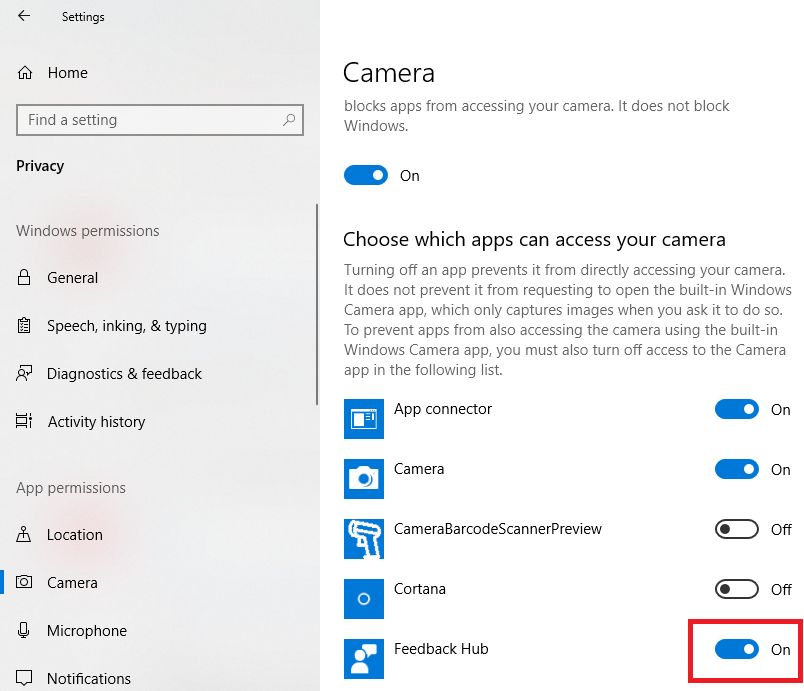 Here you can see the apps which have access to your camera. Now there will be an app named "Feedback Hub" which has the control of your camera. Just turn it off.
This is the first tip to solve Device census is using camera warning message on Windows 10. If this doesn't work for you, go to the next solution.
#2:- Block Camera Access inside Kaspersky
You can block devicecensus.exe to access your Webcam under Kaspersky settings. For that, follow the instructions below.
Step 1:- Open your Kaspersky and click on Settings.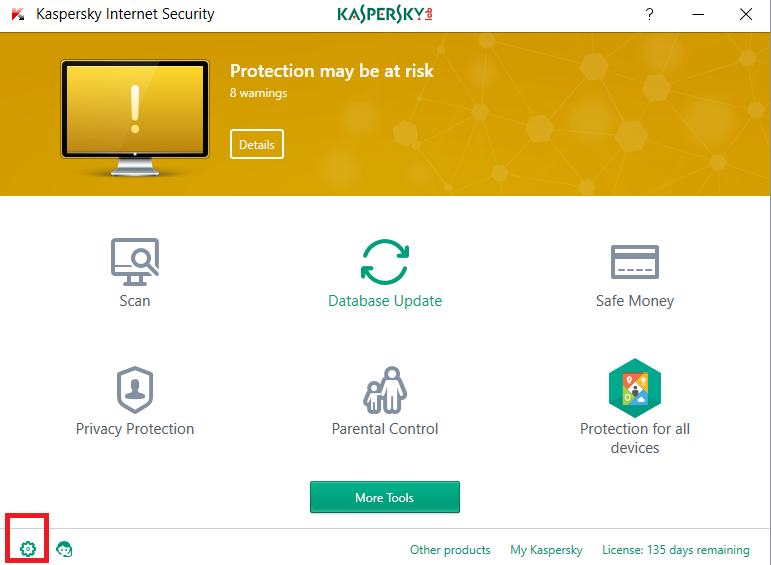 Step 2:- Under settings, you will see the Protection tab. Click on Protection and choose "Application Control" option.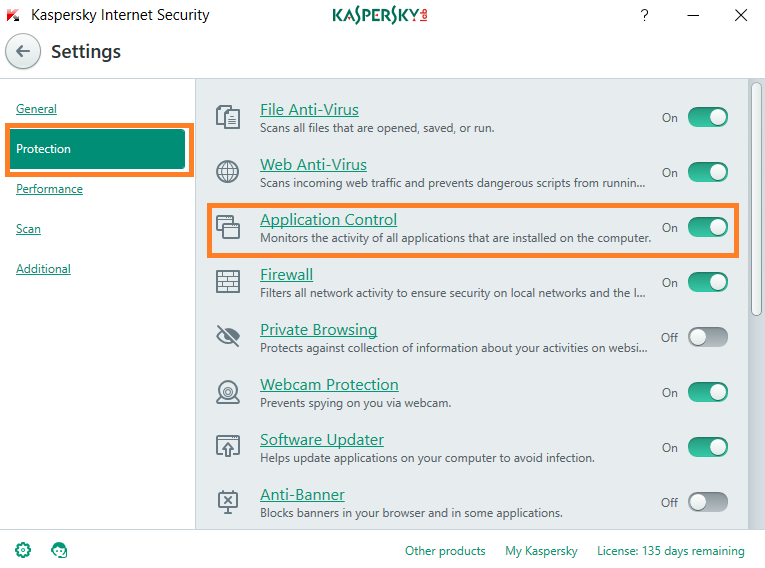 Step 3:- Click on Manage application.
Step 4:- There you can see hundreds of application listed. There you can see an option named "View" in the top right corner. Click on that and uncheck "Hide System Applications".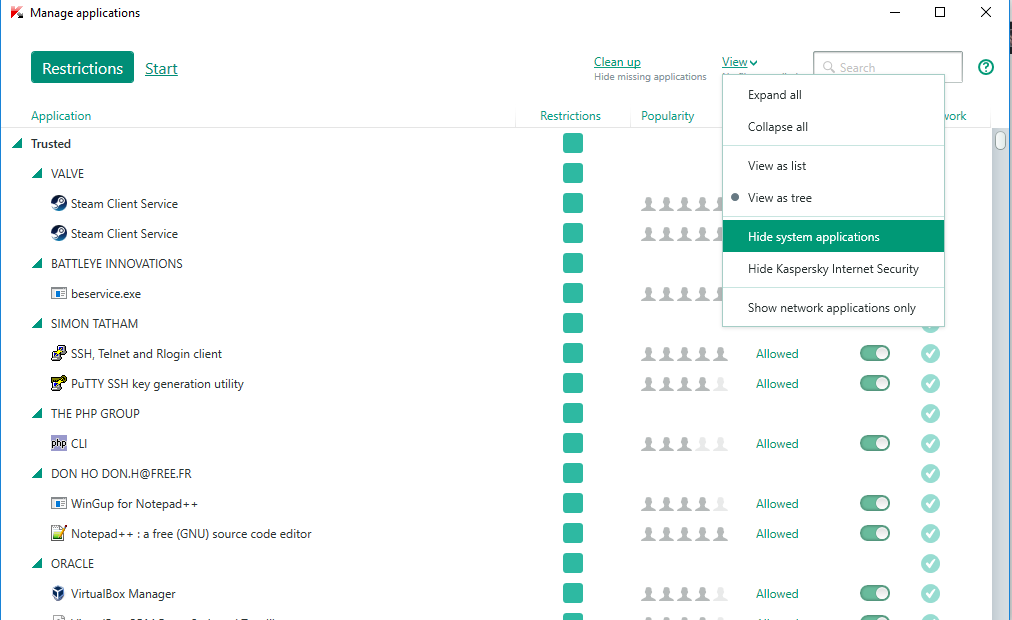 Step 5:- Now search for Device Census on the search box to see the process. Once you see the process, Double click on it.
Step 6:- From the list choose "Rights" Menu. Scroll down and you will see an option "Access Webcam". If you choose the deny option, Device census won't be able to access your webcam again.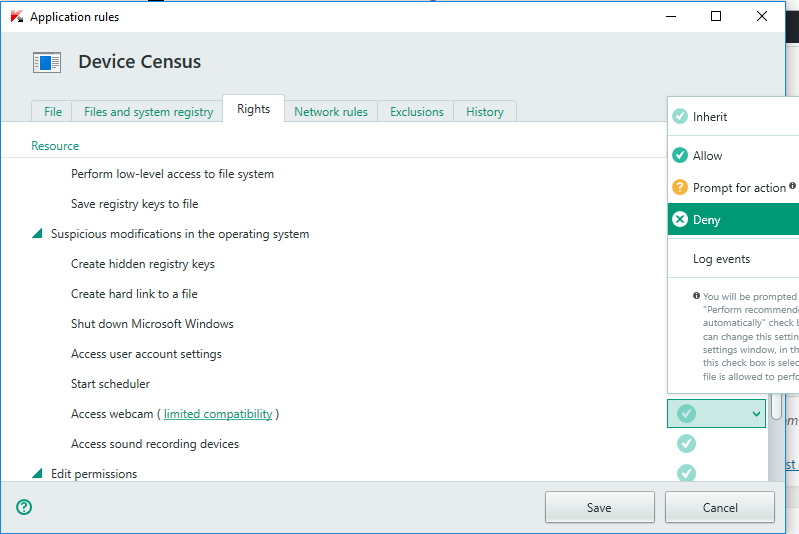 This method will work perfectly if you follow the instructions correctly. You won't see the warning anymore if you choose Deny option in Kaspersky settings.
Conclusion
Device census devicecensus.exe usually take access to your Laptop Camera for sending reports and usage details to Microsoft. If you have installed Kaspersky antivirus, it will prompt for permission before device census access the webcam. You can either allow or deny the access. But many people are afraid whether it is a virus or a spyware. You can easily block such usage in Windows settings or in Kaspersky settings.
Hope you have tried both of the solutions mentioned above. If you have any queries related to this issue, please feel free to comment below. Also if you know any other tips and solutions, kindly share it here. It will help hundreds of people looking after this issue.