Screen capture and screen recorder browser extensions are very useful features. When it comes to capturing a portion of a website, built-in apps or third-party tools won't work. Here you definitely need the help of a browser extension like Nimbus Screenshot and Screen capture.
Since the browser is designed to work on several OS like Windows, Linux, Mac etc, there might be glitches among its extensions and plugins. Unfortunately, Nimbus extension usually gets crashed after a new Chrome browser gets released. In this article, we are discussing this issue with the Nimbus extension and possible solutions.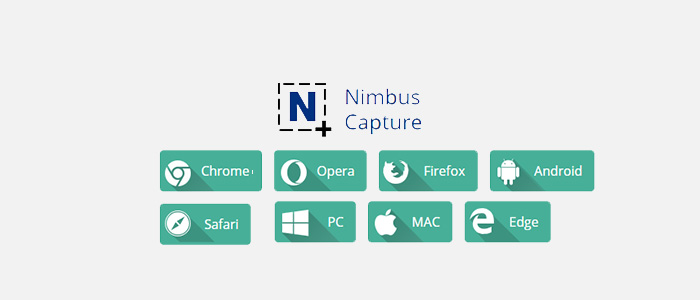 Possible methods to solve Nimbus screenshot issue in Google Chrome
Here are some of the tips you can try to solve the Nimbus screenshot issue with Google Chrome. Please keep in mind that, there is no permanent fix for this issue. The reason behind the screenshot issue might be different for different users. So try every solution mentioned here to check whether it works for you.
#1:- Update Google Chrome & Nimbus Screenshot to the latest version
In 90% of cases, this might be the issue. Personally, I solve the screenshot issue by updating the extension to the latest version. Last month, my Google Chrome gets automatically updated and after that, I notice an issue with the select and scroll feature of Nimbus. All other features like the desktop screenshot, visible part of the page, selected area,  delayed screen, browser window etc seem to work perfectly. But after updating the extension to the latest version, the bug seems fixed and now everything works fine.
Also if you have installed the latest version of the extension, make sure you are using the latest Chrome release. If you are using new Nimbus and old Chrome, it may bring several issues. So always make sure both Google Chrome and Nimbus Screenshot extension are up to date.
#2:- Try adding Extensions to Other users of Chrome
I hope you know how to add another user to Chrome browser. Suppose if you want to access multiple Google accounts at the same time, the easy way is to add another chrome user. You can add new by going to the settings page of Google Chrome.
After adding a new user, try installing the extension for that particular user. In some case, you will be able to use the tool without any issues. This is because your old profile got corrupt because of other extensions or due to unknown reasons.
Nimbus Screenshot & Screen Video Recorder Alternative plugin
First of all, let me tell you that, there are no other extensions which have similar features that of Nimbus Screenshot and screen recorder. You can make use of 2 or 3 other plugins to get the full features provided by this Nimbus. Even though it is easy to get a website screenshot app and screen recorder app, it is hard to get an extension which supports "Select and Scroll" feature to capture website screenshots. After trying more than 10 extensions, we finally found one which is similar to the Nimbus Screenshot.
Awesome Screenshot: Screen Video Recorder
Awesome Screenshot: Screen Video Recorder is the close alternative of Nimbus Screen capture and recorder plugin. It supports almost all features provided by Nimbus. You can capture any part of a website, blur sensitive parts, add annotations, and save the image directly to your desktop. More than 2 million people are using this tool to capture website and desktop screen.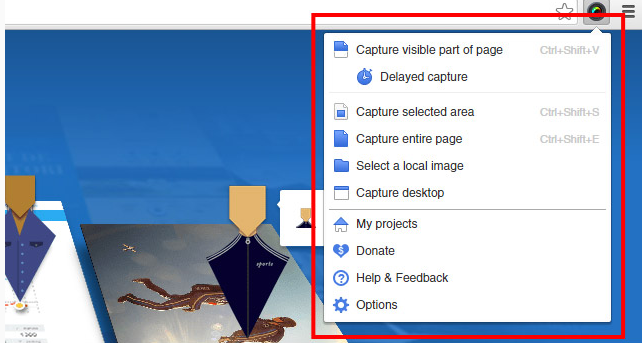 Features of Awesome Screenshot: Screen Video Recorder
Possible to capture the Entire webpage, selected portion or select and scroll portion.
You can capture the contents of the Desktop if you want.
You can add a circle, rectangle, arrows, lines, and text for annotation.
Blur sensitive portion of a webpage screenshot for more security.
You can upload the screenshots to the official website and obtain a shareable link.
Support Google Drive.
Add Awesome Screenshot: Screen Video Recorder to Google Chrome
Conclusion
Some features of Nimbus Screen capture tool won't work perfectly for some Chrome users. This may be due to many reasons. Outdated Chrome browser and outdated plugin version might be the main reason behind this issue. So the first way to solve this issue is to update both your browser and plugin to the latest version. If the issue still persists, try installing the same plugin on other Chrome users.
The next option is to use a plugin similar to the Nimbus Screenshot extension. Awesome Screenshot: Screen Video Recorder is another one which has a close resemblance to Nimbus. So try installing this plugin and capture your website screens. f you have any information to add, the comment box is open below.