Every year, there will be some new games on the top of most downloaded and popular games and this year PUBG Mobile is one among them. Its already been in the top of popular games on play store and apple store with more than 50 Million downloads so far and counting.
You can PUBG mobile play on low-end mobile devices, but will not get the full gaming experience on small displays. Only the latest mobiles and tablets support HD and HDR graphics. So the alternative way to play the game with High-quality graphics is to try in a computer. You can use various emulators and official game engine called "Tencent gaming buddy" for playing thin on your PC.
But there is a slight problem in that. Once you open PUBG from your PC using any of the emulators, you will see a warning message "Emulator detected. Your team and you will only be paired with players using emulators." This means the game won't be easy as you play on your mobile. All the players you see in the game will be using PC and it will be difficult to fight with them.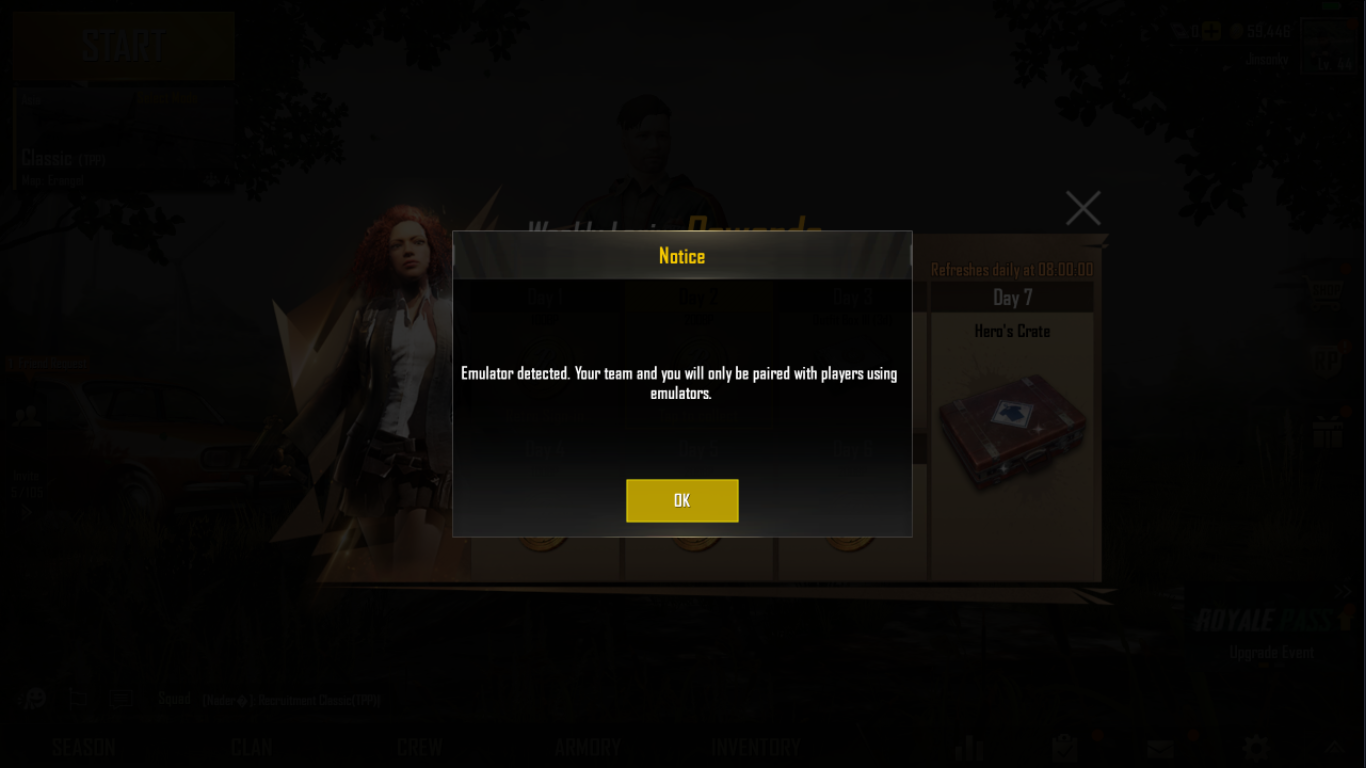 So the one and only option is to do some tweaks on the PUBG supported emulators and play against mobile gamers using keyboard and mouse. Just follow the instructions to bypass "Emulator detected" Warning when playing PUBG on PC.
Step by Step guide to bypass "Emulator detected" Warning when playing PUBG using the emulator
Before going to the steps, let me introduce some of the emulators with which you can play PUBG like a pro gamer. To make the game accessible to people those who have no good smartphones, an official emulator named "Tencent Gaming Buddy" has been released. Most people prefer keyboard and mouse rather than the mobile touchscreen and so thousands of people started using gaming buddy instead of mobile. It works similar to other emulators like bluestacks, ldplayer etc but can be used only for playing PUBG mobile. Since Tencent gaming buddy is the official emulator of PUBG mobile, it is very difficult to bypass emulator detected warning on gaming buddy. If you do any hacks, the game servers will easily notify that and will result in a permanent ban. If you get a permanent ban, you will lose everything you earned like outfits, Royal Pass points, game friends etc.
So the next option is to use a third party emulator like LDplayer to bypass the emulator detection. LDplayer is a product of one of the leading Android emulator research and development company established in 2016. It contains a fast operating system which uses world-leading kernel technology to avoid any performance issues.
Personally, I have used both the emulators for plying PUBG mobile and my favorite one is LDplayer. This is because, Tencent gaming buddy lags a lot even though I have 2 GB dedicated graphics memory, i7 processor, SSD, and 8 GB RAM. Whenever it freezes, I need to change the graphics settings and FPS to a lower value. But while using LDPlayer there are no such issues and every controls can be set similar to Tencent gaming buddy.
Step 1:- Download and install LDPlayer.
Step 2:- Open LD player and install PUBG mobile. You can use play store or LDplayer's default store to download the game. Once finish the download, close the emulator.
Step 3:- Now download the bypass configuration file for LDPlayer.
Step 4:- Now right click on LD Player icon on the desktop and click open file location. This will take you to the installation folder.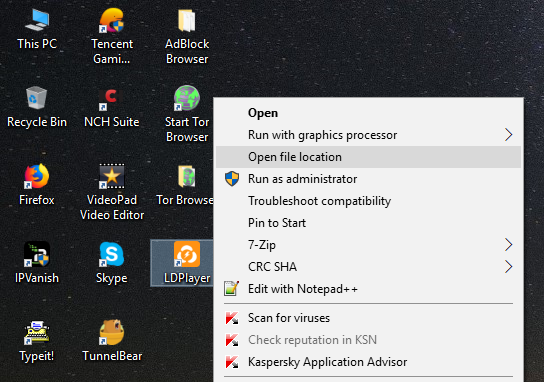 Step 5:- Now open the folder named vms.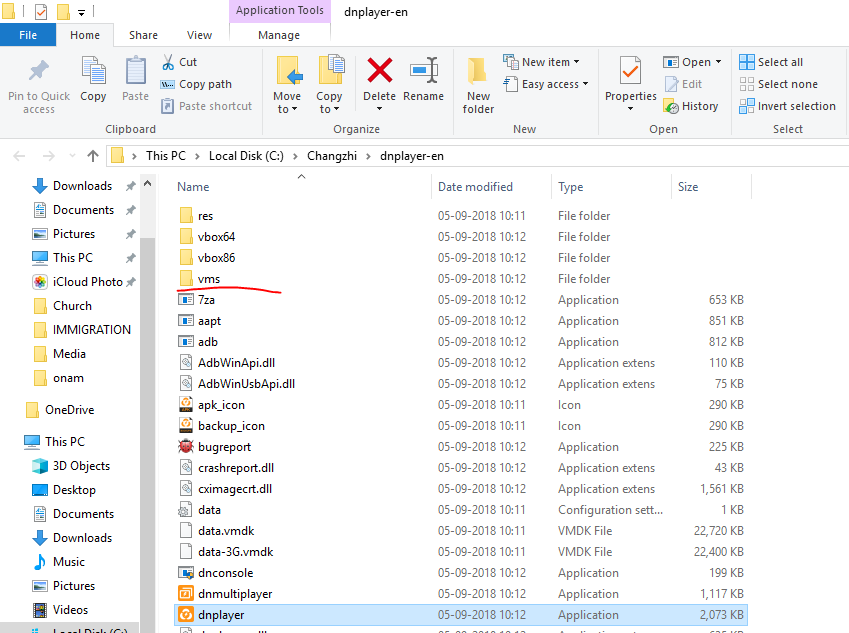 Step 6:- There you can see a folder named ledian0. Open it and you can see a file named system.vmdk. Now replace the file with the file we downloaded at step 2.

This is all that you need to bypass emulator detection issue on PUBG mobile. Now open LD player and enjoy gaming.
Conclusion
You can play PUBG Mobile on a computer using an emulator so that you will get maximum gaming experience. Tencent gaming buddy and ldplayer are the top two emulators for playing PUBG mobile with enhanced controls and graphics. Since both the emulators use a keyboard and a mouse it will show an emulator warning at the beginning of the game. It is very difficult to bypass this warning on gaming buddy but posible with ldplayer. Anyway, for the betterment of the game, we won't recommend bypassing the emulator warning and if you still want that, follow the above guide.