You all might have experienced the tedious task of making your own app, website or online store. Yes, it was right before a few years. A person has to know advanced coding or need a fair amount of money to get someone of the desired skills to make an app, website or whatever. But today, the job has become very easier by the introduction of websites which can do the most of the coding for your project. There are companies which can make the procedure as swift as an hour in some cases, at a very minimal cost of production. You can now use many sites to produce an app within no time, even without having any computational coding skills. Of course, these tools come up a rather simpler side of creating apps, which means you need to hire an app development company for bigger and complex deals. But for developing an app of simpler form; information based apps, these websites can serve you to the maximum. Here in this article, I have listed three websites which have got a great deal of potential in helping you to code without technical skills.
Buy Android and iOS app source code – Deploy apps quickly
 #1:- Codecanyon – App with pre-built templates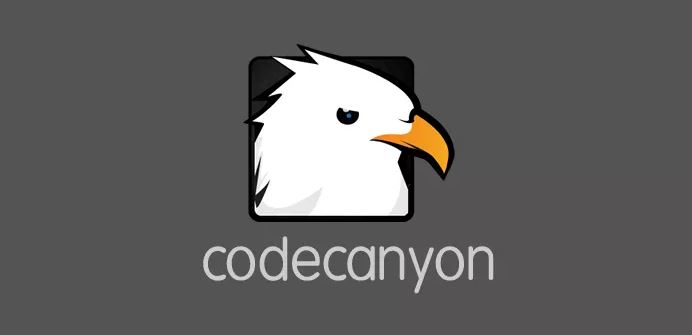 Codecanyon comes with all templates of your interest and allows you to choose from the big list to build one of your kind. Whatever kinds of plugins or scripts you need, from PHP calendars, CSS animations, WordPress plugins and effects you have a plenty to choose from the vast Codecanyon library. One can find everything they need by using the service of this source code marketplace. It is a part of Envato market and has got almost 35000 developers to produce apps and services of your desired projects. These developers provide all the assets needed for you. Additionally, Codecanyon allows one to save and share their important and favorite files while browsing. The website regularly lists the outstanding developer names to their customers, so that one can directly go these service providers and choose the right one of their track.
Each and every month Codecanyon comes with some freebies ranging from scripts and plugins to commerce and wordpress themes. These lists also include graphic templates, top-quality stock footage etc to choose from. The very busy online forums that codecanyon has can help you to find solutions for any doubts that you have as a developer. One can discuss features, products and can gain knowledge with this busy engaged global community. there are free code tutorials to help you with installing wordpress plugins, to use magneto or to uncover all the secrets of bootstrap. It is one of the leading marketplace for creative people and assets. Be a part of millions of people who intend to produce websites, videos, graphics, apps and much more.
#2:- Chupamobile – ioS, Android, unity app source code
Chupamobile is the topmost App and Game Templates Marketplace where any individual having small or no experience in coding, has the ability to get the  professional Apps and Games their own, and henceforth to distribute the same in app stores. Even without any design or development skills, anyone interested can have his/her app in the app store within no time and at minimal cost. On a non-exclusive basis, developers gather money by licensing their apps and this makes publishers to secure apps of their interest with less money when comparing with contracting the same with outside firms. There are a two different class of apps that you can make via chupamobile; the first one is Games and the latter is apps for editing or improving. Chupamobile allows you to pick one of your interest from the 3000+ listed app templates and then the entire work of coding will be done on your behalf. the steps of launching the app will be taken care of by Chupamobile, only you have to do is to wait and earn the profit of your apps.
The development of your app is extended for both iOS and Android platform. Within three simple steps, one can launch their iOS apps to the app store. Within your finger tips, there are almost 1000+ app powerful app templates. Choose one from the list. Just replace your app with the documentation provided with every template and then publish your app to start earning money. The exact procedure can be followed to prepare an app in the Android playstore. Chupamobile extends their services to customisation, if the customer only focus on marketing the titles. Additionally, publishers can enhance their existing catalogues at a minimal cost. Many people have thought of making app to be expensive, but with chupamobile, it has became easy to launch an app under $100. The problem regarding money, technical coding skills, time are solved to a great extent by using chupamobile as an app building tool. I recommended my readers to give it a try in the following link.
#3:- Sellmyapp – Buy and sell App source code
Sellmyapp is gonna be my next pick from the market and when I review the same, I must inform my readers that this is one of the oldest source code marketplaces where one can easily find a huge collection of application soucrce codes both for Android and iOS. The website offers a wide variety of ways to earn income as an app developer and they aspire to enrich and push developers to fulfil their dreams. It has got an excellent and dedicated team to support your for the source codes you purchased from its huge collection. It stands to be a complete solution to launch your own app without an coding experience. Choose the templates that you are interested from the collection and wait for the dedicated team of sellmyapp to work for you.
A buyer protection of 2 weeks and a great support team for your templates can amuse any of its users and thus turns out to be the best choice for mobile shop code shopping. A simple and quick buying process makes it a win win situation for the customers. Moreover, the experienced support staffs usually produces best quality design and graphics. One can also earn money and reputation by selling their source codes. A 90% of the commission is offered for great source code developers for the efforts they take. They occasionally publish helpful content on their blog sharing tips on app development using these source code and thereby provide guiding for the developers. Thus the website serves to be best for choosing app portfolios of your need, and allows customers to choose from thousands of templates; without restriction to any operating system. One can save time and achieve their specified goals with the templates and dedicated team of staffs sellmyapp offers.
Conclusion
Yes, now it has become all easy to develop your project even if you are unaware of coding. These listed websites comes with interesting templates that can fulfil your dreams for creating app, websites and many. Personally, as a customer of all these three listed, I feel Codecanyon was the service that produced wonders for me. If you matter your time and your goals, using these websites will certainly help you. Once can get a best quality output of their projects from these websites.