Yes, I know you are desperate to watch anime online and that's for the same reason you are here. Don't worry I will help you to find the best in the market. Anime is derived from word animation and it first came in 1917 and evolved greatly in recent years. They focus on broad concepts and entertain each and everyone who finds some time for it. They are based on stunning graphics and interesting theme and have gained enough fan support during these years. If you really wish to make use of your very high-speed internet, watch anime online rather than downloading it. Here I have pulled best ten anime watching sites that can amuse and entertain you.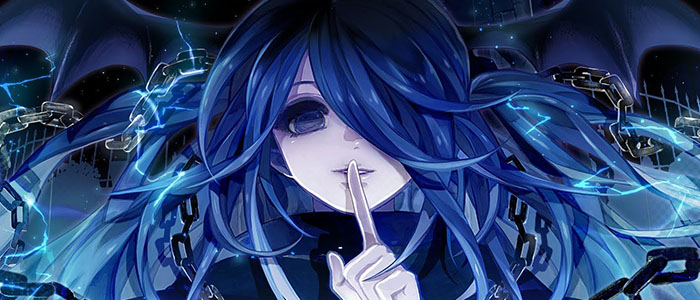 Best Anime Streaming Sites to watch 

anime movies online
#1 KissAnime.ru – Watch Anime Online in High Quality
KissAnime is one among the top dubbed anime watching sites that can fulfill your taste. With the use of vibrant colors, it has created an attractive and dynamic design. One can see and tap on Anime list, MOBILE, Report, Chat Room, Read Manga, Read Novel, Watch Drama, Shop and more in the navigation tool on the home page. When you scroll down it is easy for you to find, recent additions, most popular series and latest series. One can begin watching anime only after entering a captcha. The site scores best in my list in terms of speed, easy to use, video quality, reliability, and contents. Also, users can have discussions in respective forums.
#2 Animexd.me – Watch Anime Episodes online
Animexd is yet another website where you can follow at any time in order to watch the best anime online. The website has a humongous database for anime collections and this never-ending lists of contents can deliver your needs. No other websites can match this in terms of anime contents. If you are in search of anime contents in supreme video quality, I think this is one among the best. The sidebar screen on right shows the trending and upvoted contents all around the world. You can make use of the search box to find the anime of your kind. The option of chatting is also interactive and you can discover new videos regularly.
#3 9Anime.bz – English Subbed Anime Online
9Anime website catches users attention with the aid of a purple color interface. It is another anime watching websites which has a huge amount of collections like the previous one listed. Almost every content streaming on this website are of high definition. Also, one can request the website team for including your favorite shows that are missing in the site. The tabs like Newest, Genre, Most watched and more makes it easy for a user to select from his/her preference. The website has contents which are dubbed in English and I know this can make you entertained to great extent. It also enables you to download your desired anime so that you can watch the same in offline too.
#4 Chia-anime.tv
Chia-anime is another website where you can stream the best anime like others mentioned above. The website can create wonders for you if you are a die-hard fan of anime. It allows you to get access to the all-time best anime series and enables you to enjoy the latest ones for free. The dedication of the website developers must be noted as you all will agree on innovation which is very much required to live in the current world. The working legacy of chia-anime is quite long and the website hasn't faced any ban in recent years. Update frequency of the contents on the website is swift than any other matching websites. It also provides a downloading facility for its users.
#5 Animeseason.com
Animeseason scores high in easiness of using as the website has got very lovely user interface. The design is quite sophisticated with a very clean interface. Users can find tabs like full series listing, highest rated series, genres, most recent series, and on-going series on the left side of the screen. One can see a full list of description about corresponding anime while clicking on anime title. This include release year, summary, ratings and more. A majority of anime series are found in HD quality with English subtitles. The free service from Animeseason have hardly any commercial ads.
#6 Masterani.me
Masterani has got interesting GUI and is one among the best to stream online anime. The site also has a superb layout where you can easily find anime of your interests. A big thumbnail and synopsis are characteristics of each and every anime series. Every content of the website comes with star rating and this allows users to find the top-rated series with ease. The review system facility of this particular website finds easier for viewers to get the new anime. There is very less ad interruption and one can have easy navigation through the interface. Masterani also enables users to change the server name when required.
#7 AnimeFreak.tv – English Dubbed videos
At no cost whatsoever, AnimeFreak website offers both dubbed and subbed anime online. It is very easy through the website to search through the anime series. There are tabs like the genre, popular anime, latest anime and more to achieve an easy navigation through the website. The only negative for this website is its user interface. Although there are tabs for easy search, these tabs are cluttered and placed disorderly. But the website has amazing anime catalog to select from by just typing it in the search box. Additionally, the new platform of AnimeFreak allows users to read the manga. There is a display of a few ads which sometimes can find annoying for some users.
#8 Gogoanime.com – Largest Free Anime site
To watch dubbed anime online for free one can make use of Gogoanime to enjoy the amazing experience of streaming. The website allows one to stream every anime in Japanese with English subtitles. So there is no issue even if you are weak in the Japanese language. One can find an enormous amount of anime collections on this particular website. They assure good quality videos for the series that you stream from them. The site has a pretty user interface and it is maintained regularly for better output. Interestingly the owners of the website have also developed GoGo Anime app which is compatible with iPhone, iPad and Android devices.
#9 Crunchyroll.com – Watch Popular Anime
Crunchyroll is one among the few sites which are completely legal. It offers contents well above 950 for its viewers. The website has a premium account with $6.95 per month but also comes with a collection of anime series which are free to watch. The website shows recent updates with a slideshow of banners. One can find manga, news, forums, and premiums at the top of the homepage. All the featured shows are displayed on the right side of the screen. Before watching certain series users can read out reviews to continue watching. They also send Blueray DVDs for real anime lovers.
#10 Animeheaven.eu
This stunning premium look like anime website has a great collection of anime to watch online. It also has got an attractive design and layout. The website has dubbed anime, subbed versions and movies. One can easily track down the current shows which are added for watching through Animeheaven website. When you tap on any categories, you can find descriptions including genre, release time and number of episodes of the anime series. One can also filter out the best anime rolling out in the platform with ease. You can also have intriguing discussions with the community of Animeheaven.
Conclusion
I think it is better to stop the list right now. There are huge lists but I personally feel I have included those which are interesting. Now make use of your high internet speed to stream online anime series. If you have any other queries related to anime streaming sites, please comment it below. We will reply to you as soon as possible.