For many reasons, Ubisoft games are the favorite among most gamers. The main reason for this is Ubisoft making games as a service rather than a business. If you are an addictive player of all Ubisoft games, you may feel the difference and improvement in each and every new game releases. Last 3-5 years, Ubisoft Release fewer games, by focusing more to improve the game engagement. They are really looking to hook players for a longer period. This is why they update the games after one or two weeks to ensure the games are user-friendly. Support for online gameplay is just another important feature enables users to stay for more hours in the game.
Even though the games are addictive, many people feel discomfort in purchasing the game. Mostly people from developing countries and Asian continents. They look for the cracked version of Ubisoft games from torrent websites and distribute among their playmates. While using the cracked version of a game, it will not connect with the game servers and frequent updates will not be received to the gamer. This is why many people receive compatibility errors during gameplay and at the time of installation. One such popular error message during installation of Ubisoft game is "Unknown file version uplay_r1_loader64.dll" error window. Many people don't know why this warning is happening and how to solve this.
Here we have a simple solution to solve Unknown file version uplay_r1_loader64.dll while installing Ubisoft games like Assassin's Creed, Far Cry, Watch Dogs, Tom Clancy's etc. Just follow the steps below and check whether the issue is solved or not.
How to Solve "Unknown file version uplay_r1_loader64.dll" error message?
Method 1:- Disable internet
As I mentioned above, this error is due to playing with the cracked version of Ubisoft games. While you try the pirated version, the game tries to connect with its servers and validation gets failed. So it will return this error message.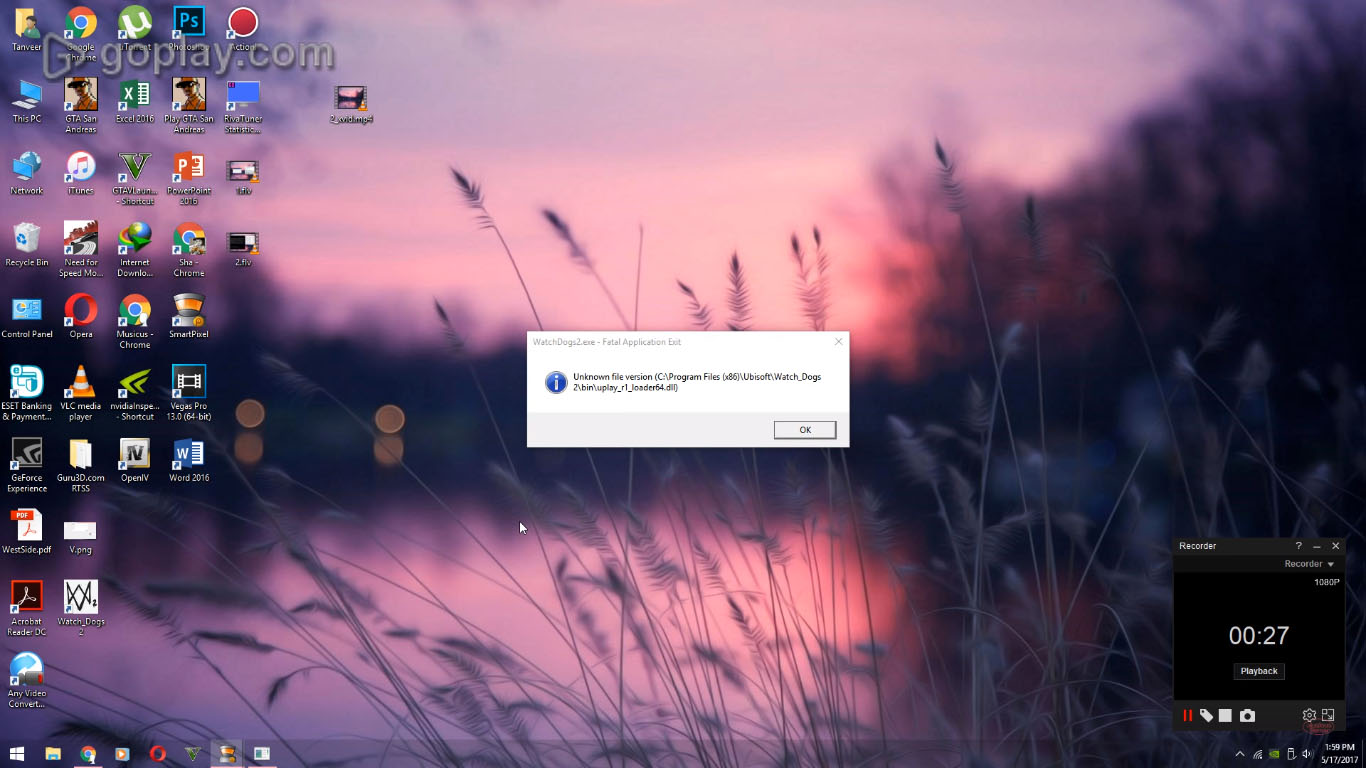 Your first option is to disable the internet. Turn off your WiFi or ethernet connection and restart Ubisoft game. It will work like a charm.
Method 2:- Adding -eac_launcher to shortcut target
The first method requires continues disabling of internet whenever you open the game. So other software which required internet will not work. To overcome this issue, you can follow this method. We are going to add a keyword at the end of the target option of shortcut icon.
Step 1:- Right-click on Game icon and click on properties.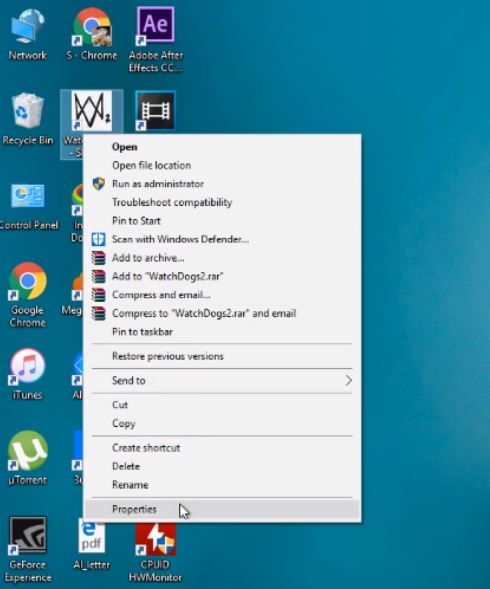 Step 2:- From the options, click on Shortcut and you can see a target field there. There you need to add the keyword -eac_launcher right after gamename.exe. Just look at the screenshot below and you will understand it.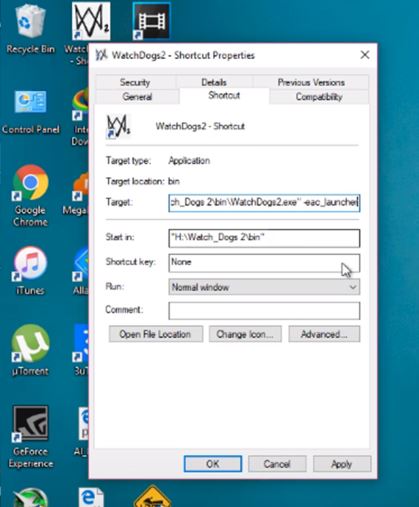 Step 3:- Now click OK button to finish the steps.
These two are the simple solutions for "Unknown file version uplay_r1_loader64.dll" warning message in Ubisoft games. We are just disabling network access for the game so that it won't connect with the servers. Hope one of the solution work for you. If it worked, please comment it below. Also if you know any other tips, feel free to comment it below.