WordPress is one of the CMS which is easy to easy and more user-friendly. There are many established websites, forums and services offer 24×7 support for any sort of WordPress issues. Sometimes, your hosting partner also helps you while you stuck between some crucial issues. Anyway, as WordPress is a huge platform, where there are new plugins and themes release every day, there might be issues which has not yet solved by forums and webmasters.
Last day while trying to upload a new WordPress theme on one of my friend's server, I received an error showing "The link you followed has expired. Please try again". As usual, I took this as an easy situation and completed all other tasks required at the time of a new WordPress installation. I changed all other settings, Add users, setup permalink, SSL and finished all other tasks by believing that, I can handle this issue pretty easily. But, in the end, while uploading the theme, the issue persists and I realized that this is not an easy task.
One reason why this error was difficult to solve because it was a new one and no other forums and webmaster had cracked it. I think this might come with the new version of WordPress and may take some more time to come in online forums. So I had to check all possible way to solve this and finally found the reason.

Step by Step Instructions to solve "The link you followed has expired" warning on WordPress
Finally, After changing so many WordPress settings and server settings, I found the solution to "The link you followed has expired" warning message. This issue was due to incompatible PHP version for your target theme. Here I had attached a video at the bottom and you can see that the issue was with Organie WooCommerce theme. The developers might develop the theme which works with the latest PHP version, 7.0, 7.1 or with 7.2. Unfortunately, my Godaddy server was running on PHP 5.4 and I solved the issue by changing it to the latest version. If you don't know how to change the PHP version, follow the instructions.
Step 1:- Login to your Cpanel account. At the time of account creation, your hosting partner will send you the necessary details to access the CPanel.
Step 2:- Under the Software section, you will see an option named "Select PHP Version"

Step 3:- There you can see your current PHP version. If it is an outdated version, change it to the latest version. For me, it was 5.4 and I changed to 7.1.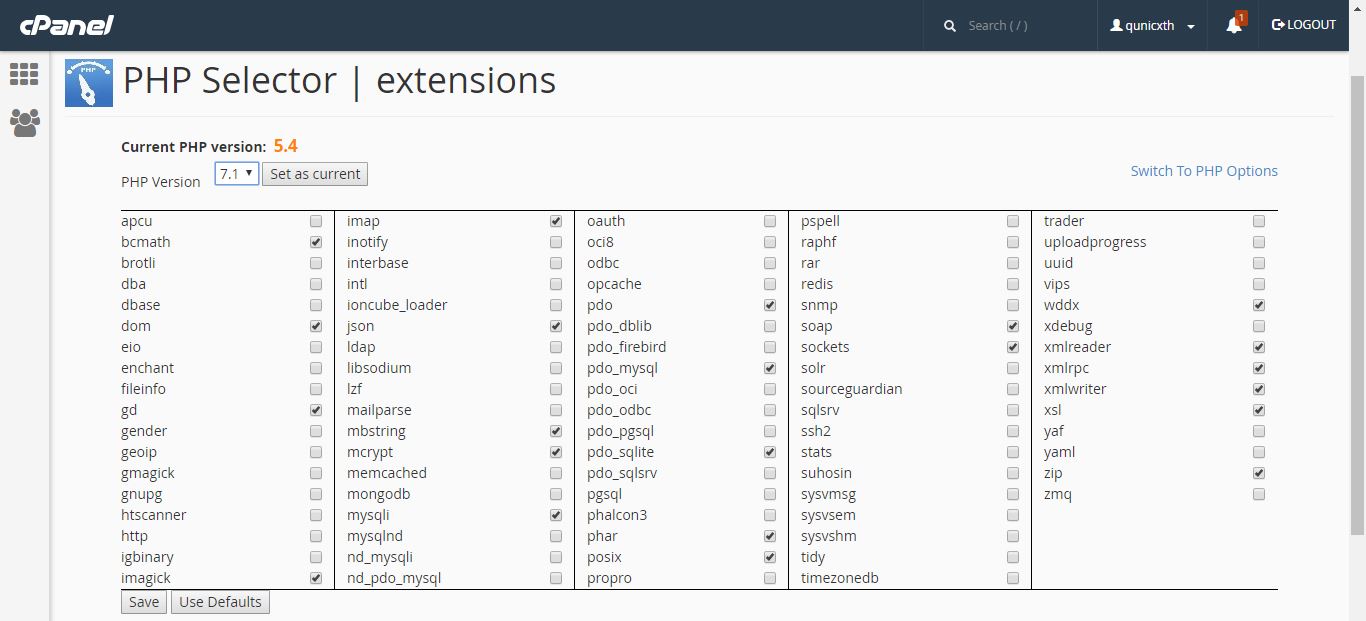 Step 4:- Now at the bottom, there will be a Save button and click on it to change your settings. After a few seconds, you will see a success message on your screen.
Now you have finished the settings and go back to the theme admin panel. Reupload the theme which showed "The link you followed has expired" error message. I hope everything will be right now.
[Video] Change your PHP version to solve "The link you followed has expired" warning
Hope this has helped you to solve this issue. Whatever the result, feel free to comment below. If you know any other way to solve this issue, please comment it. It will help thousands of other people looking at the same issue.