Today we are discussing an issue submitted by Kiran Sharma which is related to some websites not loading on BSNL Broadband. His problem was, related to issue with some websites. When he migrated from BSNL ADSL internet connection to BSNL FTTH Fibre broadband, we have not able to access some particular websites like sbionline. We were able to solve his issue instantly as we already solved the same for many others. So check more about this issue and its solution.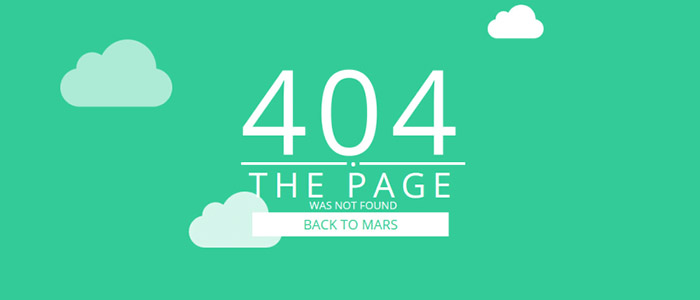 Some Websites Not Loading issue reported by Kiran Sharma
Here we are attaching the email details sent by Kiran Sharma last day.
Hi, My name is Kiran Sharma from Maharashtra. I happen to see your broadband related article in Quora which redirected me here. This email is for reporting an issue I am facing while using BSNL broadband.

I am a BSNL broadband customer for last 4 years and I upgraded to BSNL FTTH last month. I am really happy with the Fibre network speed but after a couple of days, I figure out this issue. my issue is, I am not able to access some websites by using this broadband. Specifically saying, I am not able to access https://www.onlinesbi.com. I talked with my local network provider and he told me that, it will be some issue with SBI. But I am sure that, SBI have nothing to do with this because, the website is available when I disconnect BSNL and connect with my mobile data.

All devices connected to my home router is having the same issue. So My doubt is about the router. But will it affect to some particular websites? I am really worried because, no one is giving a worthy solution. One more thing, the website is available when I connect using a VPN. But since I handle many sensitive data through my bank website, I am really afraid of using VPN for SBI website. Hope a solution other than using VPN.

Thanks.
Reason Behind Specific Websites Not Loading problem
The reason because you are not able to access some websites in any broadband is due to wrong MTU value. MTU means Maximum Transmission Unit which allows you to find out the largest data size allowed on your network connection. Means, if you provide a high MTU value, the network will experience a high packet loss and other connection issues.
Now coming to our question, Kiran Sharma mentioned that he was not able to access the SBI website and other few websites. As you know, most banking websites need a reliable connection due to security issues. Since he is using high MTU value on his router, many packets are losing and SBI servers are not connected. So the solution is to change the MTU value to the optimum one and restart the router.
How to find out the optimum MTU value for your network connection?
The answer is very simple. Just call the customer care of your broadband and ask them the MTU value for your connection.
Now there is another way to find the optimum MTU value. But for that, you should have a computer with you. Following are the instructions to figure out the correct MTU value for your network connection using cmd.
Step 1:- Connect your computer with the internet and open command prompt. In windows 10, you can click on the start menu and type cmd to open the command prompt.
Step 2:- Now type the following command and hit enter.
 ping www.google.com -f -l 1492 
Here we provide 1492 because most modern routers come with the default MTU value as 1492. For BSNL broadbands, they use PPPOE environment for which the default MTU value is 1492.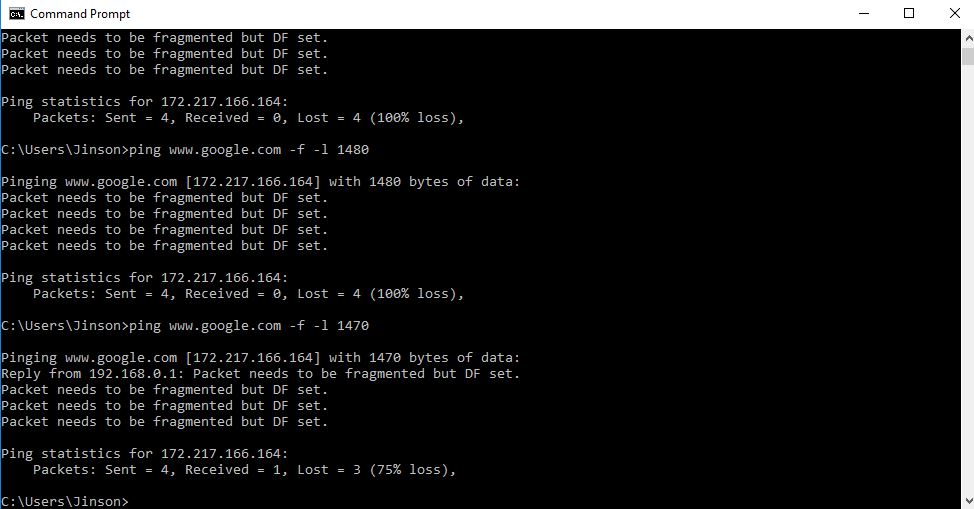 Step 3:- Now reduce the MTU value figure out which value gives the least data loss. Here in the above example, you can see that 1480 gives 100% loss whereas 1470 gives only 75% loss. So we should provide 1470 as MTU value in router settings.
This is a hard way to find the right MTU value. If you are on a PPPOE environment, there is no need to test MTU value below 1450 or above 1500. If every value between 1450 and 1500 are giving 100% error, repeat the steps a couple of more times.
This is not an easy method. You better contact the broadband customer care and figure out the optimum MTU value for your connection.
How to change the MTU value on a router?
It is quite easy to change the MTU value on your router. For that, you need to know the default IP address, username, and password of your router.
The default IP address for most routers are either 192.168.1.1 OR 192.168.0.1 and the default username will be admin and the default password might be a blank or password itself. If this doesn't work for you, please check your router manual or bottom of your router to know the exact values.
Once you login to your router home page, go to Internet Setup. There while creating a new connection or editing the existing connection, you can see the option to edit MTU value. The following screenshot will give you a better idea.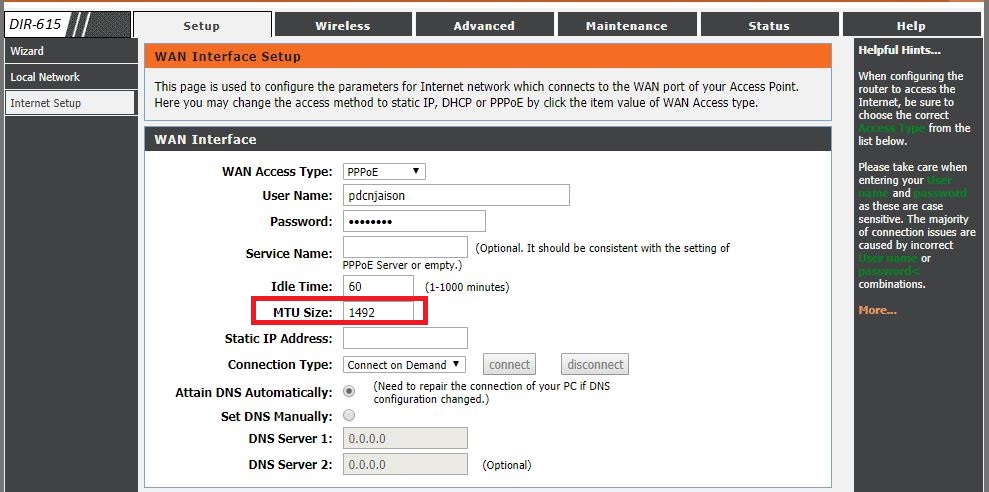 This is just for Dlink routers. For every router, the configuration will be different but it will be definitely on the settings page. Now save the settings and restart your router. You will be able to access all the websites now.
NB:- If you are using a repeater, make sure you change the value on the main router which is connected to the modem. Changing MTU on the repeater without changing on the Main router will not work.
If you have further queries about Websites Not Loading issue on any broadband, please comment it below. Also if you know any other tips, please let other readers know by commenting below.