There is a notable evolution in each and every field. As time passes by, advancements in different areas take place. Whether it be in medical, electronic, fashion, sports or vehicles, the trend of changing was always inevitable. Likewise, technological advancements also took place on the television industry. Now it is the era smart TVs. They bring life to the living room. Smart TV comes with a wide variety of features. They have captured the attention of the TV market. This is due to the potential they have to excite people. Its amazing features ask more people to be a part of it. Here let me go through some extraordinary apps for Samsung smart TV. It is true that smart TV apps are catching less attention when compared with the mobile counterpart. But sooner or later, they will also gather wide support.
Who is going to avoid amazing gesture and motion sensor feature of Samsung smart TV? This will be only possible if you are ready to install a few apps. These listed apps can deliver utmost comfort to TV lovers. Such apps are created on PlayStore to make people feel the potential of Smart TV. Here we go to the list of 10 best Samsung TV apps.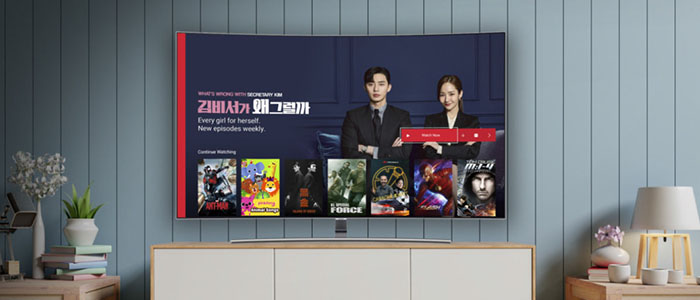 Best Samsung Smart TV apps in 2020
#1:- Samsung TV Media Player
Samsung TV media player is a very important app that you should have on your smart TV. This app is ineluctable. The app unleashes the most powerful functions of Samsung smart TV. It is a well-rounded app that excites users. An enormous amount of features are there for this app. This includes video search, view and manages history, sharing, and add to favorite features. Besides this, the app can access DLNA home media servers. Additionally, it allows you to find music, video and more from multiple content sources. For example, from your Android device and home internet. Moreover, the content includes YouTube videos, Flickr photos, Picasa photos and more.
#2:- Samsung TV Remote Control
[appbox googleplay com.adi.remote.phone screenshots]
I really love this stuff because I usually forget where I have kept my TV remote. At this crisis, the Samsung TV remote control app is a great blessing to me. It is easy to navigate channel with this particular one. What's more, it is packed with IR blast technology. This makes easier for any tablet or phone that has IR sender which is inbuilt. For using this you don't need any additional hardware. Moreover, there are no full-screen pop-up ads while using this. It is important to note that the range of IR blast is restricted to a maximum of five meters.
#3:- Samsung SmartCam
[appbox googleplay com.techwin.shc screenshots]
SmartCam app enables you to view live video and lets users enjoy to way audio communication. It is a free mobile application. Interestingly, the application support format H.264. In addition to this, the SmartCam app also has even event alarm notification service. Altogether, it lets you for easy video monitoring. One can enjoy the same feature in WiFi environment and 3G mobile. It is important to note the following matters related to SmartCam. Under LGPL v2.1, the app uses FFmpeg and SDL. Sometimes, audio playback is not smooth in SmartCam. At those times, I recommend users to change to normal mode. Besides this, on depending upon traffic, the device can limit the number of users.
#4:- YouTube
[appbox googleplay com.google.android.youtube screenshots]
Your life is incomplete without using YouTube at least once a day. We all watch different videos in a 24 hour day. Usually, it is our mobile device on which we watch video clips. Now it the time to bring excitement to a bigger HD screen. There are a plethora of features for YouTube app. In the first place, I could say about browsing personal recommendations. This can be done on the home tab. Furthermore, posting comments, sharing videos are also some exciting part of YouTube app. I know you enjoy all the potential of YouTube in a smaller device. Similarly, by installing it on smart TV will bring you an exciting experience.
#5:- NetFlix
[appbox googleplay com.netflix.mediaclient screenshots]
Same as world spread YouTube, NetFlix also doesn't require any introduction. It allows users to watch favorite shows and movies on smart TV. Identically to the mobile app, one can have a stunning experience in smart TV too. Netflix enables their customers to choose from thousands of titles. Coupled with browsing one may search for search for titles and watch immediately on TV. If you haven't tried NetFlix yet, please do it fast. You will get astounding experience with NetFlix on your Samsung smart TV. But it is important to note that the app comes with a paid version. Although there is a free trial of one month, I would ask you to subscribe it directly. In the long run, you will be certainly comfortable with features of NetFlix.
#6:- Hulu
[appbox googleplay com.hulu.plus screenshots]
Hulu is a video streaming service that you can enjoy on your Samsung smart TV. In essence, you can watch videos, movies, and TV shows on your smart TV. First and foremost, the customers can view current and past seasons of different episodes. Different from YouTube, users have to pay money to enjoy Hulu. There are two plans to select from. First one comes with limited ads and you can purchase this at $7.99 per month. The latter plan has hardly any commercials. But you have to pay $11.99 for enjoying this. The regular updates on Hulu app make it more intuitive. Additionally, there is a one month free trial before paying for it. In reality, users can enjoy a bewildering smart TV experience with Hulu.
#7:- Skype
[appbox googleplay com.skype.raider screenshots]
It is clear that Skype makes the world talking beyond boundaries. With this intention in mind, smart TV users can install the same on their television. You are enjoying the service on your laptop, mobile, PC and tablets before. But now users can enjoy the same on their Samsung smart TV. It is now easy to enjoy video calling, chatting and more with this wonderful app. At the same time, you can send photos and videos to the beloved ones. Alongside with that, you can express yourselves and voice call on your Samsung smart TV.
#8:- TED
[appbox googleplay com.ted.android screenshots]
By using TED on your Samsung smart TV, you can get access to fascinating talks from great people. Particularly, one may listen to speeches from most influential human being world-wide. Ranging from great leaders to tech geniuses, TED brings everything to your living room. Explicitly, you can gather motivation from renowned speakers around the earth. There are more than 3000 TED talks to pick from and the list is updated regularly. Unlike other apps, TED enables you to download audio or video for offline playback. For this reason, TED allows you to bookmark the favorite ones of yours. I strongly recommend you to learn something new by installing it on your Samsung smart TV.
#9:- NBC Sports
[appbox googleplay air.com.nbcuni.com.nbcsports.liveextra screenshots]
How could I wrap up without asking you to install NBC sports? I know there are sports lovers like me all around. Don't worry, NBC sports brings every action to your living room. As you might be knowing it is the first app to the stream. It is a roll of dice when you buy NBC sports. The app has positions for every sport played worldwide. One can access live streaming by authenticating with TV subscription that includes NBCSN. There are no hidden charges for this. You only need username and password to enjoy sports on your Samsung smart TV. It is quite necessary to note that your broadband speed must be +10 Mbps to enjoy uninterrupted service from NBC sports.
#10:- Pandora
[appbox googleplay com.pandora.android screenshots]
With installing Pandora on your Samsung smart TV, you can listen to different radio stations. It is the world's most efficient and powerful music discovering platform. Notably, one can enjoy the best music experience with Pandora. Similarly with most of the app listed Pandora is free to use. By searching your favorite music, song or genre you can be an active user of Pandora. Additionally, users can enjoy unlimited skips and replays while using the app. Also, higher quality audio and streaming without ads are quite mind-boggling. This is only achieved if you are using Pandora Premium or Pandora Plus. To be sure, smart TV users can listen to any music around the world.
Conclusion
To summarize the article describes the most important apps that you need to install on your Samsung smart TV. Generally speaking, one has to try Samsung Smart TV apps listed here. This is because Samsung smart TV offers supreme features which can be utilized only using these apps. In any event, if you get a chance to install and use the listed apps, I can say you are almost close enjoy smart TV experience. Please let me if there are further apps need consideration on Samsung smart TV.