Right after installing some freeware apps on your Windows computer, you may see "Search the Web" Toolbar from Top of Windows screen. This is really annoying and disturbing because you only have a little space on your desktop screen and it is occupied by these kinds of unwanted toolbars. Now let me tell you how this stuff enters my computer screen. For some reasons, I was looking to install any of the torrent clients on my PC. The first option was to install Utorrent. So I go to the website and download the .exe file. During the installation, it asks for some kind of freeware installations which I didn't care much. But after Finishing the installation, I realize that they asked the permission to install freeware tools like MacFee and WebDiscover browser.
Firstly I thought that it was some sort of Chrome extension. So I tried clicking every part of the toolbar and try to remove it. I searched on the extension list of Chrome and didn't find the option to remove it. Finally, I tackle the real problem and uninstall the "Search the Web" Toolbar from my PC.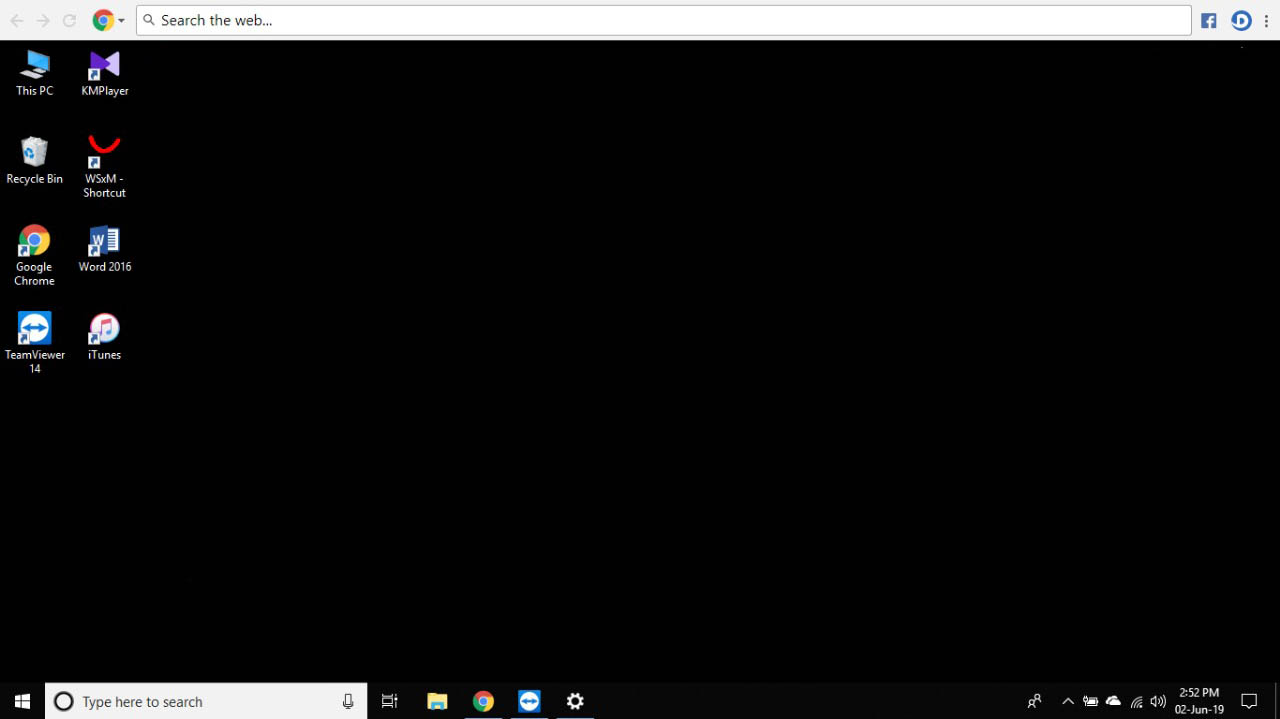 Complete details about "Search the Web" Toolbar
Actually "Search the Web" toolbar is a freeware application developed by Web Bar Media in order to access the web directly from the desktop without opening a Web Browser. There will be a long address bar on the top of your computer screen after this tool get installed on your computer. You can see your browser icons on the toolbar. Just click on them to choose your desired browser for browsing the internet. The official website of this toolbar offers seamless, instant, and clutter-free browsing experience using this shortcut.
This toolbar also provides one-click access to your favorite website. There will be icons listed on the right side of this toolbar which enables one-click access to any website. For example, if you are a frequent Facebook visitor, you can add it to the toolbar. Then onwards, it will show the Facebook icon on the right side and you can enter the site using a single mouse click.
Web Bar Media's Search the web toolbar has cool features. Then how it became adware?
This toolbar was initially developed to reduce the browsing effort and to enhance the Internet browsing speed. However, this is totally useless for common users since these kinds of toolbars reduce browser performance and may lead to serious data thefts. None of us have intentionally installed this software. All we know that they come along with other freeware applications without our consent.
Like normal windows applications, there is no direct option to close or exit this application. Even the task manager cannot do anything. This itself is suspicious. If it was a genuine one, they should at least provide a close button for those who want to immediately quit it.
Now you may think, why these kind of unwanted kinds of stuff are spreading through the internet? The simple answer is to get advertising money and to get users data. Now you may think about how they get money through advertisements? The answer is simple. If we use this tool to browse the internet, it may popup advertisements between websites or redirect you to another website. They really get paid for such works. Your privacy is also at risk by using these tools. These tools can easily steal your credentials when you visit websites that handle sensitive information like banking and finance.
How to remove "Search the Web" Toolbar developed by Web Bar Media from Desktop?
Removing this freeware adware from your PC is a really easy job. You can uninstall this tool from your control panel just like how you uninstall software and games.
Step 1:- Go to Control Panel.
Step 2:- From the list, click on Uninstall a program.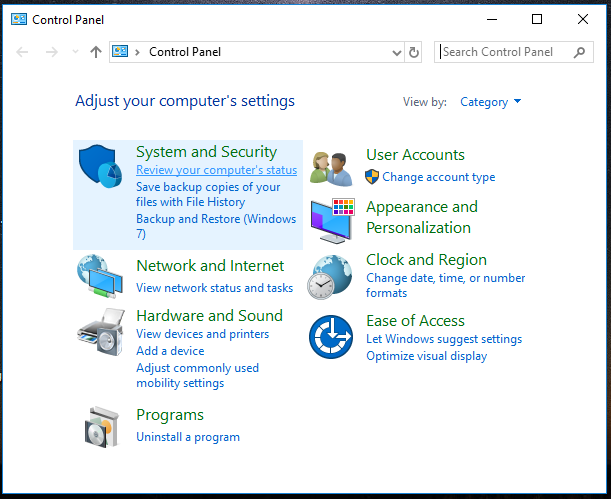 Step 3:- There you will see a list of software installed on your PC. You need to look for an application with name Web DiscoverBrowser.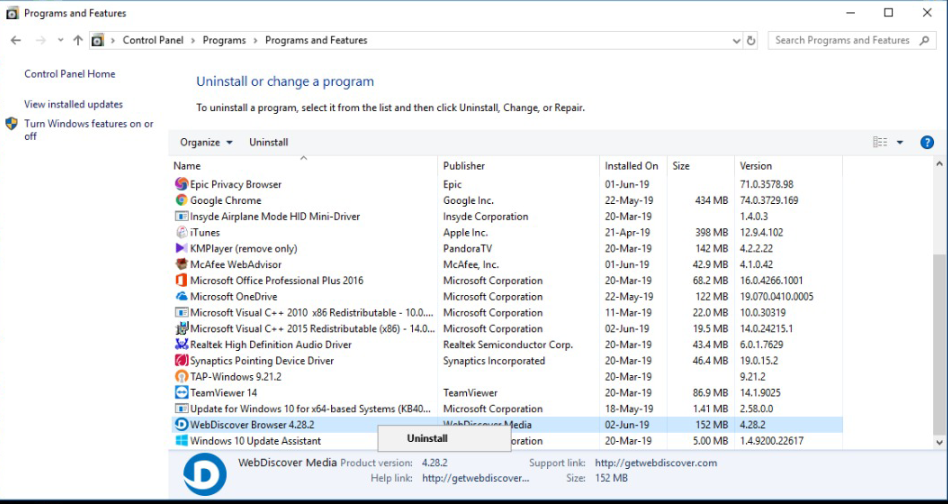 Step 4:- Right click on the application and click on the uninstall button. Now you will see another warning box asking for a confirmation. Click on the YES button to finish the uninstallation.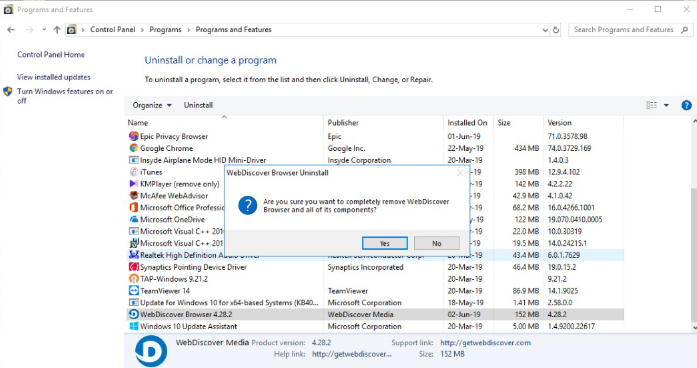 Coming back to the desktop, you won't see the annoying toolbar anymore.
Conclusion
While installing freeware tools from the internet, you are also giving permission to install adware applications on your PC. In my personal view, most of the freeware you are installing have other software packages inside it. Express install option of these freeware tools also installs other unwanted programs. So always go for custom or advanced installation with which you can prevent the installation of such adware to a certain extent.