Hope you have bought brand new Infinix Xband 3. Those who are the first time with any kind of wrist bands, here is your instructions and tutorials to use this product without any doubts. First of all, we will start with the Power ON and power OFF guide of Infinix Xband 3. Once I received the product, I have cross checked the user manual to see how to switch off and switch on the product. Unfortunately, I haven't seen any such information and have a look on YouTube too. But no one on YouTube was not specific about this particular topic. There were many hands-on reviews and unboxing videos but no one has mentioned how to turn on and turn off the product. Finally, I was able to find out how to do that.
How to Switch OFF and Switch ON Infinix Xband 3?
First of all, let me show you how to Power ON your Infinix Xband.
Your Xband has a touch key on the bottom of the tracker. The following image will help you to detect the touch key easily. All your function control on Xband 3 depends on the touch key. For example, to power on, power off, selection, reset you have to use the same touch key.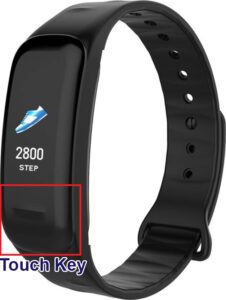 So When you unbox this wrist band, it will be in OFF stage. So to Turn on,
Press and Hold Touch Key For 5 Seconds
Now you will feel a vibration and the band will turn on.
Now lets come to turn off Xband 3. It is a little tricky compared to turn on.
To turn off Xband 3, you should be in the home menu of your band. It is the screen where you can see the time.
While you are at the home menu, do a Long Press. Then you will see a battery icon and Bluetooth icon. Once again do a long press and you will see the option to Power OFF and reset your Infinix Xband 3. I know you are not understanding and a little bit confused about the above procedure. So I made a video tutorial for you. Just watch it and you will be able to power off your device.
Video Tutorial to Power OFF and Power ON Xband 3
Here is the video tutorial for the above guide.
Sorry for my bad English. If you have any doubts regarding this tutorial, please comment it below. We will come with more Xband tutorials soon.