TikTok is a new social media platform that has received enormous attention right after the launch. This video destination is well known for its efficiency and simplicity. In other words, TikTok is the group leader where you can find amazing mobile-made videos. Apparently, it has made people express their creativity and grab a huge community around the globe. It doesn't matter your age, race, etc, the app has supporters from everywhere. As a result, TikTok can bring joy as well as artistry to the homemade videos. Here on this platform, one can share, comedy videos, short lip-sync, and more. Most importantly, the videos you make will get larger audience attention than expected in any other social media. Starting from its birth in 2017, the app has made a stronger effect among youth as well as the old generation.
If I start praising this wonderful innovation, I guess a single article won't be enough. So let me come to my objective. All of us do videos on TikTok to show your talents. Coupling with this, we all love to be popular. Think of a situation when a crowd realizes you and cheer for you, amazing, isn't it? TikTok allows that. Nevertheless, making some stupid videos or even nice does not guarantee the vogue. You should follow some tips to be well-liked in the society. Here in this article, I have listed a few tricks to increase your TikTok followers and video likes.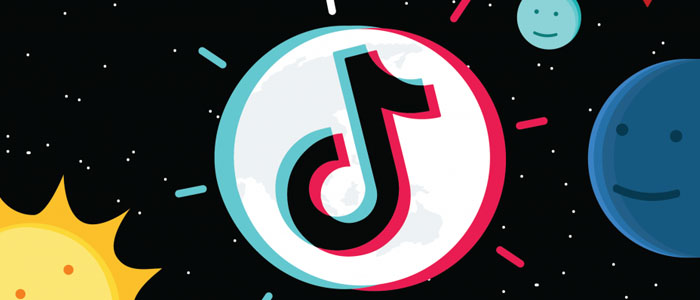 5 Must-Follow Tips to Boost your TikTok Followers, Hearts, and Likes
#1:- Profile Influence – For Quick Reach
The first and foremost important nib to consider is your profile. To put it in another way, setting your profile conveys a lot to the spectators. People are not really interested to follow somebody who even doesn't share some information regarding them. However, keep in mind that a detailed explanation will not do anything well. I would say, it becomes worse once you pile up your profile with a hell lot of your particulars. It is very salient to be precise in opening up yourself to the community. Moreover, be concise in relieving your profile.
Keeping these things in mind, I will suggest you put a profile picture which is attractive. The image you drag has a lot of stories to tell. It shows up your attitude and personality to some extent. Additionally, it is quite nice to add details on your profile which is related to the contents that you make. For instance, if you make lip-sync videos and tell that you are a dancer, obviously people won't take them into account. In short, small attractive and informative content will do the job. It makes the audience to follow you just by reading the profile information. So highlight your identity and receive more active followers.
#2:- Hashtags – To reach your videos towards the relevant audience
The next principal point to remember is the usage of hashtags. I am pretty sure you are aware of that. Still, people make mistake in this section. There is a myth among people to put a load of hashtags to gain video views and likes. Unfortunately, this does not work as they expect. It is not about trying a lot of useless hashtags, it is simply about manipulating the trending ones. TikTok addicts should spend more time here in this category. It is really obvious that hashtags turn around day by day. Once you make a video and put useless or unrelated hashtags, things will not go smoothly. Hence it is really important to be precise in using hashtags.
The system or device uses the hashtags to make your video popular. In other words, the system features the short made videos in accordance with the captions and hashtags you use. As a result, one should always use trending hashtags for all the videos you make. Giving hashtags related to the video is also critical in obtaining likes and followers. Also, it is vital to put current hashtags and limit them related to the video you make. Besides, it will be nice if you can use trending songs on the contents you create. So, find current, trendy hashtags and songs and use them in your captions to procure likes.
#3:- Original Videos – For maximum view duration
Now, this tip comes to be the most significant one while making content. I am not blaming anybody who makes videos of other kinds. Though, creating original content always assure more likes and views. Thereby you can obtain more followers on your profile. Like I mentioned before, TikTok is a platform to show your talent. So once you really believe in you, it is amazingly superb to make true content. But for this, you should be confident in yourself. Otherwise, it can be a big disaster and you won't be recognized by the audience.
There are a lot of people who make lip-sync videos. So once you wish to be stand out in the crowd, I would suggest you prepare original videos. There is a social media trend to follow innovative and original content rather than videos like lip-synching and all. People will appreciate artists under these categories. As you know, everyone in the world really likes to follow originals. Having said that, I never forget TikTok members who became popular by lip-synching videos. There are a lot of members in this category. But once you have skill and brilliance, always make original videos. This for sure increases your profile density.
#4:- Soundtracks – Choose soundtracks wisely for more TikTok Followers
Once you have everything ready, it is time to mix the video you have made. For this, soundtracks and background music play a lot. It is so critical to integrate a real good background score into your video. Good music is always critical for TikTok content. Choosing sounds which suits the video is really a difficult task. I know that. But once you have made a video, it is important to club it with nice music. Soundtracks should always meet the concept of the video. Else, the work can be in the dustbin.
I cannot give you a clear cut path on using soundtracks for videos. However, I would like to point out the fact that there are BGMs available in the TikTok library. It will be nice if my readers can give them a try. One should be so aware of selecting those soundtracks. It should be in connection with the video you made. I would also suggest TikTok members create their own tracks and music. Like I told before, TikTok is an arena to show your talent. Try to match the tracks to your contents and finally make your video a pure sparkler.
#5:- Auto likers & Promotion – For Fake TikTok Followers and Hearts
Lastly, one can use Auto likers to increase video likes and your TikTok followers. This works similar to Facebook auto likers which deliver you more well-wishers and followers. There are several websites that provide you with likes. Among them, Tokliker.com and Tiktokfame.com are the most trusted ones. Here in this article, I am not going much detail into those websites. We will upload another article soon on the same subject and give you more insights about the two auto likers. The link will be added as soon as possible.
Promotion simply means to boost your fans, likes, and views. To elaborate, it is a strategy to get featured on the discovery page. Here, what you have to do is to buy fans, views, and likes. As a result, your followers will hike exponentially. The price for promotion starts from $1.79 at TikTokLaboratories.com. The methodology used here comparatively simpler. Once you pay money, more people will see the hashtags you put with the caption for any videos. Thus you will get promoted and you receive more likes and followers. This is how tiktok autolikers works.
Some More Secret Tips to Increase your TikTok Followers and Video Likes
Here in this section, I will take your attention to a few more tips. Those listed below can be considered as auxiliary tips to become popular among the TikTok community. Remember, I haven't detailed it like above, but my readers can get the point.
Video Quality: Those days are gone, when you find happiness even after watching a video in low resolution. Now we might feel embarrassed by watching a low-quality video. So it is best to upload videos of higher resolution. Once you have a nice camera to make the video, always use it. The better the quality of what you create, the more popular it can be.
Regular Uploading: It is as important as the quality of the video you make. Members in TikTok can only obtain many views once they upload content regularly without any break. Moreover, it is necessary to have a regular posting pattern. But keep in mind the quality of content. Never upload stupid videos to fulfill the consistency; this may decrease the likes and shares you receive.
Engage with viewers: Once you have gained some fanbase, try to pull out comments to viewers. For instance, find time to reply to the incoming messages and comments on your video. Also, take some time to comment on your viewer's videos. Thus start engaging with the audience and achieve a milestone on your TikTok account.
Social Platforms: It is so crucial to obtain much more attention to the TikTok account. If you are a regular user of other social media accounts, try to promote yourselves through them. TikTok allows you to share videos with Instagram, YouTube, Facebook and so on. Make use of this possibility to secure enough followers. Additionally, ask your active viewers to share the contents on their account.
Collaboration: It is very natural to attain success once you work together with others. The target can be achieved once you aggregate with people of your wavelength. Similarly, in TikTok, find members who make videos similar to yours and promote content actively. This could be done with users having tiktok followers of an equal amount with that of yours. Try to cater to the same type of audiences.
Conclusion
It has become a trend among youth to follow social media. Also, it is nice to hear that people are using those media to show their expertise and knack. If you really wish to be popular, you can follow those steps listed in this article. Keep in mind that, mere following one single tip will not do anything well. Hence, it is better to integrate each and every point here in the article. Everything goes hand in hand while you try to be perfect and grab the attention of the whole world. So follow them and amuse people visiting your profile. If you can provide some other tips and tricks in the comment section, it will be added in the next update.