Here is a happy news for those who bought Honor View 10 last month. Last day Huawei has announced that their brand new mobile Honor View 10, will receive and OTA update which brings face unlock feature. Many users have mentioned that, they started receiving the update and some others don't. Anyway the official reports assure the new update to all users by next week itself. The handset already had this feature, but was limited to, access base level functionalities like checking notification. But this time, more functionalities were added, along with the face unlock update.
As I mentioned above, Face Unlock is the latest update. Along with PIN lock, Pattern Lock and Fingerprint lock, you can now unlock your device by looking at it.  Unlike other phones with similar features, Honor view 10 won't show any notifications unless it detects your face. Hence, your notifications were also secure. This is very useful, if you have friends or relatives who understands the complete notification matter by reading a couple of words.
There is another improvement with this update. Honor view 10 can now align the screen orientation based on your face orientation. This will be very helpful for those read stuffs and watch movies while laying down. There is also another feature with this new update. Your screen will automatically turn off once you move your face from the screen. This can save some battery too.
Enable Face Unlock in Honor View 10 – Complete Steps
First of all, you need to update your phone with the latest OTA update. Phones with old firmware do not have this feature. You can check your software update page in settings to check whether you received this OTA update notification.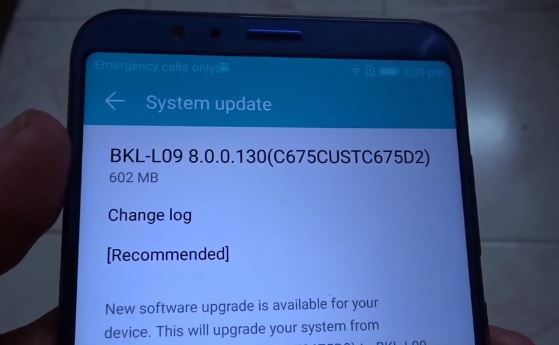 Download the latest OTA update. Once the update start, you can see progress notification as shown below.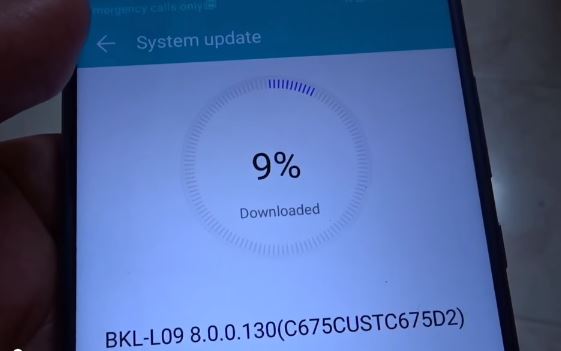 So once you finish the OTA update and restart your device,
Go to Settings.
Search for "Face unlock" in the search box provided in settings. Once you type the first two letters, you could see the Face unlock option as below. Click on Face unlock.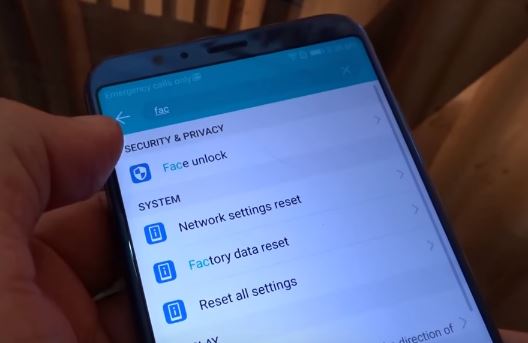 From there, again you need to click on Face Unlock option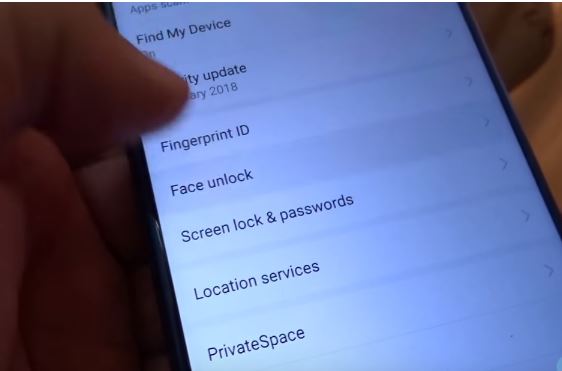 There will be two options. Direct unlock and slide to unlock.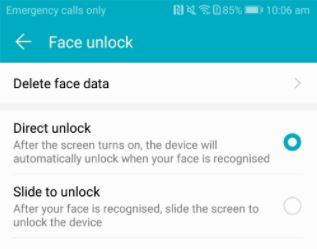 You can choose either of them. The only difference is that, in slide to unlock option, you need to slide again to unlock the phone after face recognition.
There is no need to put your phone in an exact angle for unlocking. It will work fine if there is a slight deviation from your face angle.
One important disadvantage of fingerprint unlock is, it can be misused by your friends or relatives, while you sleep. If you have secrets in your phone that is hidden from your wife, she can unlock the device using your fingertips while you fall asleep. This won't work with face unlock. While your eyes are closed, the device won't unlock with face unlock option.
Anyway customers are extremely happy with this new update. It was hard to believe, Oneplus 5t with the same price range have face unlock option and Honor view 10 doesn't have. Anyway, during our speed test of face detection, oneplus 5T provides slightly fast unlocking compared to Honor View 10.
If you have any queries related to enable Face Unlock in Honor View 10, just comment it below. We will reply you as soon as possible.