As per the reports from global users, Whatsapp seems to be temporarily down. There is no problem for sending and receiving text message but, not possible to download the image, video, and an audio file. If you attempt to any media files, it shows "Couldn't download image. Try again. If the problem keeps happening, try turning off Wi-Fi or VPN, or connecting to a different Wi-Fi network.
Many people over Reddit have reported that they try changing VPN, changing Wi-Fi to mobile data and vice versa to resolve this issue. But none of them seems working.
Downdetector.com Stats Shows Whatsapp is down.
Some of you may have familiar with the website named Down detector. It is like a weatherman for the digital world. They offer real-time monitoring of online services to detect whether they are down or interrupted. As per the recent stats from Downdetector.com, around 10000 people from all over the world have reported an issue with Whatsapp. means this problem is not only for you but also people around the globe are facing the same.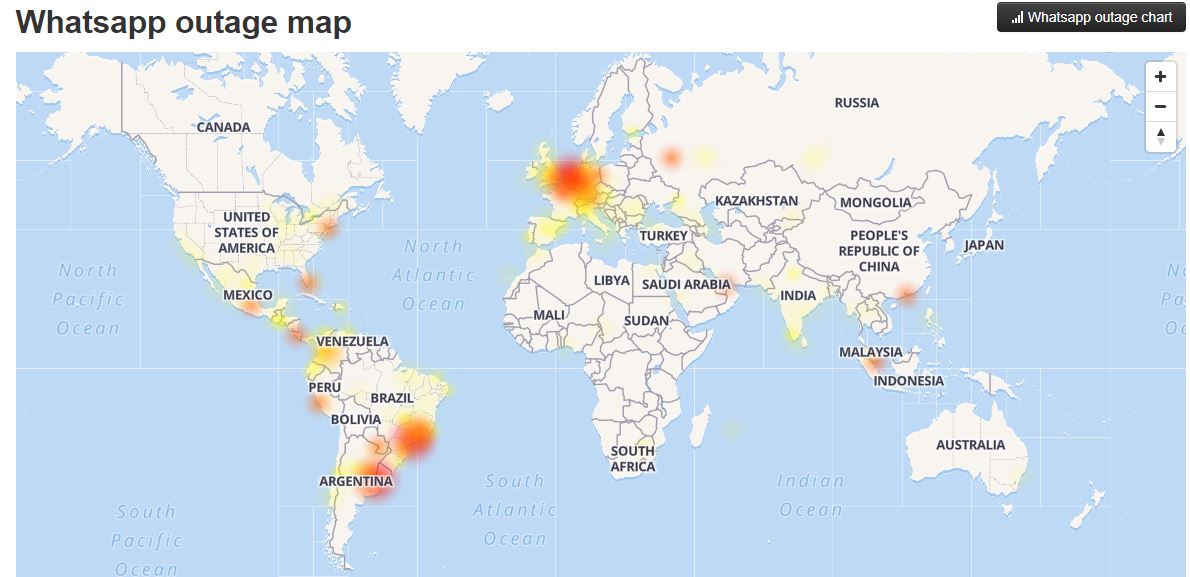 Above is the map from where people reported an issue with Whatsapp.
Even though many people reported this issue, WhatsApp officially has not made any statement yet. There is no twitter account or any other social media account for the same.
Like everyone, we also believe this as a temporary issue and they will resolve it soon.