Every manager really knows the failure of their projects is the results of mediocre communication within the team players. Hence most of them employ different strategies to get success. This includes timely group meetings, presentations and more. Of course, these things help a lot. But to make the plans easier some of them uses Visio as an aid in the project. It is a powerful tool to help businessmen, software engineers, IT professionals to communicate things efficiently. For instance, using Visio would help people to display complex information in a lucid manner. Site plans, floor plans, flowcharts, and diagrams are examples of this.
Obviously, Visio is quite useful in many ways. There is no correction in this statement. However, the price range for Visio is moderately higher. One cannot afford $300 to $500 for different versions of Visio. It should be lesser. Moreover, most of the users don't require advanced features. Hence, your money is wasted finally. This article is dedicated to project managers who wish to pay very less or nothing. Small business people should find some alternative from the list. Here is our list of Visio alternative for Mac.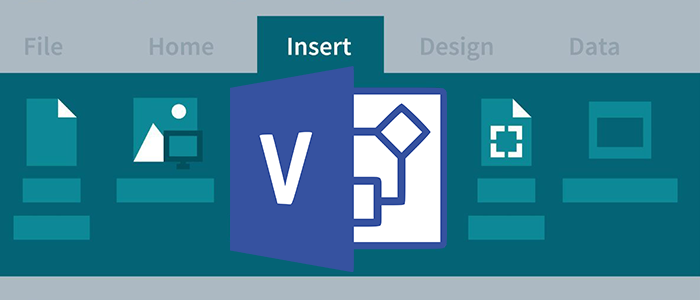 Best Visio alternative for Mac to draw FlowCharts and Diagrams
#1:- Lucidchart – Best Visio alternative for Mac
My first selection in Visio alternative for Mac is Lucidchart.com. As the name indicates, everything is lucid here. It comes with a variety of features. First and foremost, it allows one to elevate the perspective. To get better decisions in business, Lucidchart is a perfect choice. Moreover, ideas, information, procedures can be made diagrams with Lucidchart. It has a drag and drops web interface. One can draw any kind of pictures here. Additionally, users can build diagrams along with team members. It has plenty of applications. For example, in IT field one can optimize their network. Also, in sales, big deals can be achieved faster.
Besides, with Lucidchart, projects will be on track. There are over 500 templates on Lucidchart. Also, users can customize a diagram on this. Moreover, users can import data from Excel, Zapier, and more. On the other hand, there is an automated layout which can generate a diagram from raw data. One can bring every team members on the same page. This is achieved by real-time collaboration feature. No matter which devices others use, everyone can share the same page with ease. It is easy to scale the enterprise when members work together. This really happens in Lucidchart. The pricing starts from 4.95 euros for the basic plan.
#2:- SmartDraw – Create Flowcharts, Floor Plans, and Other Diagram
One can also use Smartdraw as an alternative to Visio. This one runs on Mac, Windows, and even online. Moreover, it is a powerful chart maker. Along with this, one can also appreciate its floor plan diagrams. There are two ways to get started in Smartdraw. One is an online edition and other is desktop edition. You have to download the latter one to use. Importantly, SmartDraw has the best import and export capability. Hence, it is an easy and powerful alternative to Visio. Also, Smartdraw is absolutely powerful than Office. Also, it is very much compatible. For example, it operates on any computer or tablet.
Let me pick out some features of this service. Firstly, there are plenty of diagrams possible with this. Chart, graph-based, and schematic diagrams are on this list. To elaborate, Smartdraw can create well over 70 diagrams. The other point to note is the collection of templates. You can get everything here. Software designs, strategic planning, Venn diagrams, and much more are available here. Intelligent formatting, professional output,  engineering power are some critical features of Smartdraw. Moreover, it enables users to collaborate from anywhere. Distance is not an issue here. Also, the breadth of contents and compatibility can amuse any users. For 5+ users, it is just $595 per year.
#3:- Cacoo – Online Diagram and another Visio alternative for Mac
Here is another Visio substitute for Mac users. This is simply a tool for every diagram you plot. Also, it is quite powerful. Because with Cacoo you draw together and flourish together. Once you have team effort with Cacoo, success is fairly easy. There are some important features for Cacoo. First of all, every team members can work together irrespective of their location. To elaborate, one can share and edit diagrams simultaneously. Also, one can add and respond to comments directly on the platform. Moreover, members can also track the changes made in their diagrams.
Cacoo can simplify your teamwork. For instance, members can plan, present, and gather reviews by using Cacoo. Additionally, users are able to manage the work at every stage of the workflow. Moreover, Cacoo is having a lot of intuitive tools. This makes the diagrams crystal clear. Also, one can use hundreds of templates provided. Hence starting from scratch is comparatively very easy. There are templates on Flowcharts, Mockups, Network diagrams, Project timeline and may more. Importantly, Cacoo enables cross-functional efforts much deeper.  Also, users can integrate their favorite apps into Cacoo with minimal effort. The basic plan starts from $5 per month.
#4:- Omnigroup OmniGraffle  – Diagramming and digital illustration application
Let me take your attention to another Visio alternative to Mac. It is nothing but Omnigroup. A simple and powerful too to start from the beginning. The highlight is the precise and beautiful graphics of  OmniGraffle 7. It is simply dedicated to Mac users. With OmniGraffle, it is very easy to make graphs and diagrams. In its new update (to 7), there are plenty of useful updates. First of all, the auto layout and better keyboard options stand out. Unlike the previous versions, the designers have put much more time in advancing stencils. Also, Canvas size models are updated to a better range in OmniGraffle 7.
Omnigraffle 7 has most of its features included in the standard version. But it also has a pro version where everything comes advanced. For example, shared layers, artboard layers, resolution independence, and tables are added up in canvas. Also, to work faster features like keyboard shortcuts, mouseless editing will help a lot. With the pro version, users can construct bold graphics, organize the details, and customize the workflow with ease. One can also sync the document securely via Omnipresence. The standard Omnigraffle 7 price starts from $149.99.
https://www.omnigroup.com/omnigraffle/
#5:- ConceptDraw – Mind Map Software & Drawing Tools
This one will be my last hot pick for Mac users. ConceptDraw allows you to create diagrams and charts in a more convenient way. Maybe, this will be the best solution for all diagramming problems. Let me go into the details. ConceptDraw has a wide range of business documentation solutions. Besides, it also has a few thousands of stencils and templates for quick assistance. They also offer business-specific add-ons to assist all workflow demand. Also, there are many export options available. This ensures collaborative teamwork among members. It is a versatile diagramming tool and a great alternative to Visio.
Importantly, ConceptDraw has a feature to open and save MS Visio files. Hence, it is very useful for professional business software. Additionally, it has a set of powerful and efficient drawing tools. The revamped side panels allow users to arrange and format diagrams easily. On the other hand, the rapid flowchart technology enables to design an advanced tree diagrams. This will reduce the workload from specialists. Also, Conceptdraw is an efficient tool for building plan designer. Vector stencils and templates will assist you in creating floor plans, pipings, and more. Live object technology and presentation facilities are also superb in ConceptDraw. The standard plan starts from $199 for Mac and Windows.
https://conceptdraw.com/products/drawing-tool
Conclusion
Now it's all your turn to choose the Visio alternative for Mac from our picks. Obviously, everything listed here has merits and demerits. It purely depends on our need. Going for the cheapest option will not work always and vice-versa. So it is the duty of my readers to choose from. I would also suggest visiting every website to compare on your own. Then you will be clear on which to purchase. My brother, who is a project manager uses ConceptDraw as his preferred choice. But one thing I can guarantee is the efficiency of every alternative listed here. To run a successful project, using any of the above will certainly help you.
I would also ask my readers to include other Visio alternatives for Mac in the comments section. Your responses are always valuable for our team for making updates.