After the beta version, Call of duty team had finally launched the official public version. You can download the app from the Apple app store and from Google Play Store. However, if you are using an outdated smartphone with less RAM and processor capacity, it will be difficult to compete with the opponents. You can choose a different version of graphics from the Low to extremely high. If you are running the game on High graphics, you will get better visibility and can find out the targets easily.
It is not possible to run Call of duty Mobile with extremely high graphics and maximum FPS on mid-range phones. It will make your phone lagging and produce more heat. To overcome these issues, you can play the game on a computer with the help of emulators. Here we are discussing the best emulators for Call of Duty Mobile to run the game in maximum quality and FPS.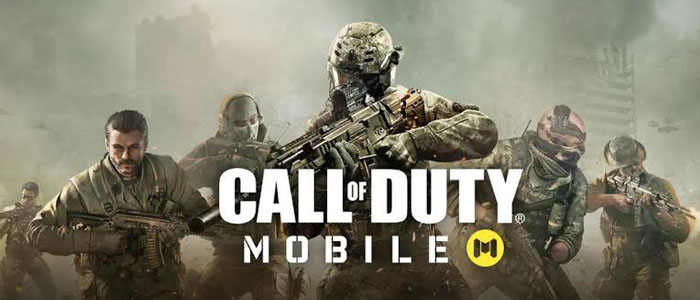 Best Emulators for Call of Duty Mobile to play the Game like a PRO
#1:- Tencent Gaming Buddy – GameLoop – Best Emulator for CODM
Tencent gaming buddy is the best emulator for playing Call of Duty mobile as they are the official developer of this game. As a rebranding procedure, the emulator is no available in the name "GameLoop". One big advantage of Gameloop over other emulators is, they use the AOW engine to ensure better loading speed and lag-free gaming experience. Unlike other emulators, Gameloop is focused only on games that ensure the greatest gameplay. Not only CODM but also games like PUBG Mobile, FreeFire, Mobile Legends etc were well optimized by them. Since they have a good history in battle royale games, you can really trust them to run CODM.
Through Gameloop, you can access the classic game modes, maps, weapons and the characters which are familiar through the PC version of the game. The biggest advantage of using Gameloop is bigger screen size and higher resolution. Suppose if you are playing the game through a mobile phone, you know that the screen size is extremely small. Also, you won't be able to handle the game controls properly. The high-resolution gameplay helps you to get a clear picture of your opponents, weapons, battle area, etc.
Even if your PC has a very low configuration, you can run the game. The emulator can automatically adjust the settings based on your configuration. Suppose, if you are running the game on an i9 processor with 4 GB graphics and 16 GB RAM, the emulator automatically adjust the configuration to the maximum. Similarly, the emulator adjusts the game quality to the lowest level for PC without dedicated graphics and with low specifications.
#2:- BlueStacks – Emulator Supports Call of Duty Mobile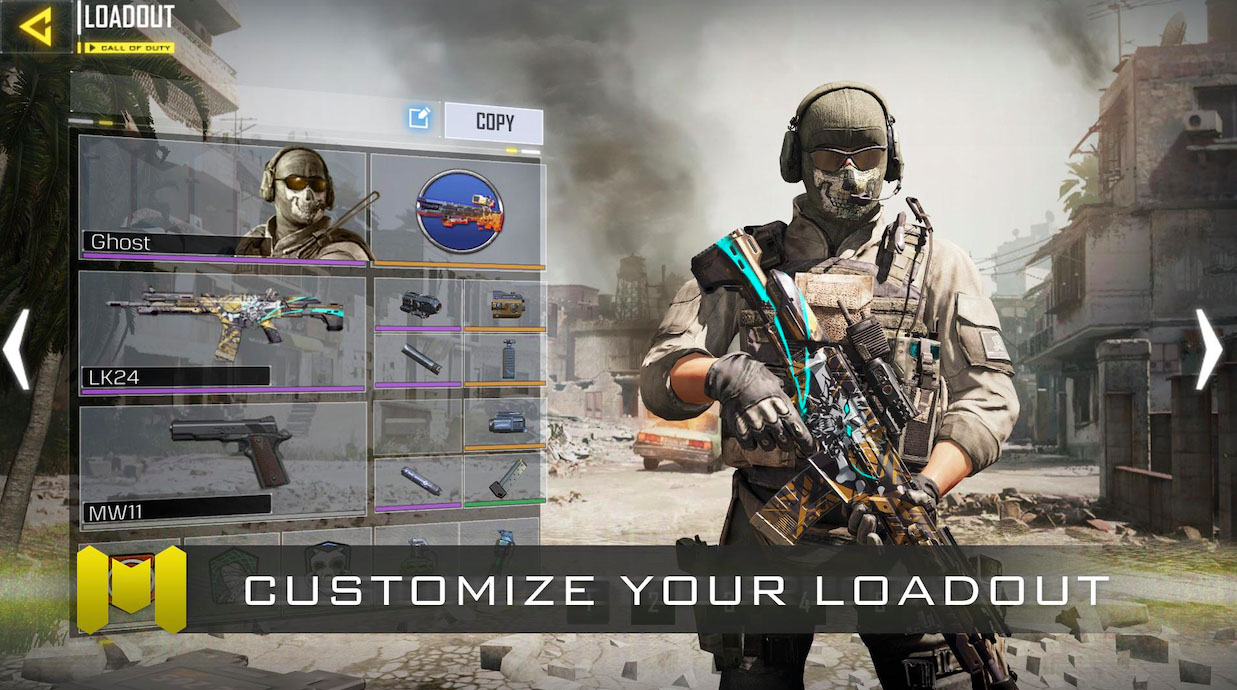 If you are not using Gameloop for CODM, then your next best choice is Bluestacks emulator. Most of the gamers know this tool as it come in the market back in 2011. Not only games but also you can run most of the android apps using this software. This platform is available for both Windows and Mac computers. Some of the advantages of using CODM with Bluestacks are the possibility of keymapping, multi-instance features, and high-quality graphics.
Most of PC gamers want customized keys while playing games. Some like to play the game using the Alphabetic keys whereas others prefer numeric keys as the basic controls. Fortunately, like the Gameloop emulator, Bluestacks also support keymapping feature. By default, it comes with the comfortable key settings which you can change later. This helps you collect every little advantage to beat your opponents. If you already have some key settings on your mind, just change it as per your wish.
Bluestacks also supports streaming of your game to popular video hosting platforms like YouTube, Twitch, etc. Suppose if you are handling a great youtube channel about games, you can live stream your game to your subscribers. As all of you know, Live videos are a great way to increase your followers on social media.
#3:- Nox Player – Another Emulator for Call of Duty Mobile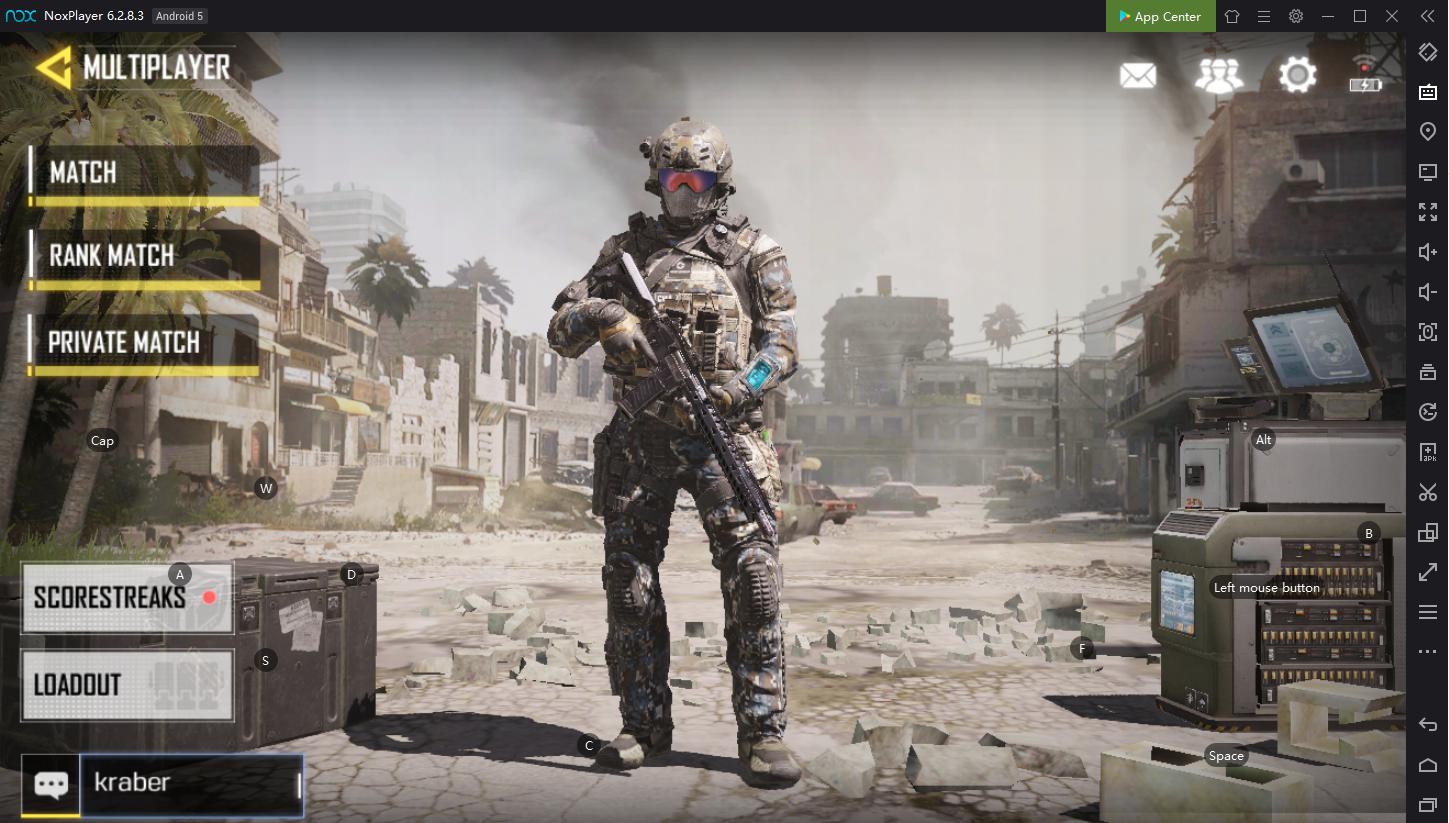 If you are a game lover, you might have been heard about Nox Player. Nox player is a product from Nox Limited which is a Hong Kong based company. They are specialized in optimizing Android apps and games on an emulator so that users can access them without a smartphone. The Nox platform is the primary choice for more than 150 million people across 150 countries and it is available in 20 different languages. You can download and install Nox player on both Windows and Mac computers and access Android apps for free.
Like both Gameloop emulator and Bluestacks emulator, you can access almost all the features of CODM using nox player. Based on your device configuration and specifications, you can adjust your graphics settings and resolution. High graphics settings give you a clear vision of the game graphics and help you to detect the opponents easily. You can easily adjust the key settings and change it to your favorite configuration.
Conclusion
There are several Android emulators available in the market for both Windows and Mac that supports Call of Duty mobile. However, Tencent Gaming buddy (GameLoop) is the best one out there. Since the game is developed by Tencent games, they are supposed to optimize their own emulator first. Whenever they update the game with new features, you can make the changes easily on the Gameloop emulator.
Not only Gameloop but other emulators like Bluestacks, Nox Player, LD player, Memu player etc support CODM. However, if any new changes are made inside the game, it may take a few more days to show up in these emulators. In my personal opinion, Gameloop is the best one out there to play the game.
If you have any queries or any opinions about CODM emulators, please comment below. We appreciate your inputs.