There is no question about this. If you browse over the internet, downloading is inevitable. Hence for this, developers have introduced plenty of downloading tools. Most of them are quite useful and interesting. But when you have a market space, there will be competitors. So it is quite important to come up with the best features. In the lights of great features, DownThemAll was proving its superiority on the web space. Unexpectedly, the smooth and successful running of this stuff declined gradually. Then people started looking for alternatives.
In most cases, users were not able to find the best substitution for DownThemAll. Yes, it was tricky to find one. I know, you people are here just to have an evaluation of the top best alternatives. And that's what I do regularly; helping the internet space with little knowledge I have. So here we move directly to the alternatives. My readers can find the top five from this category and it's all up to you people to choose from.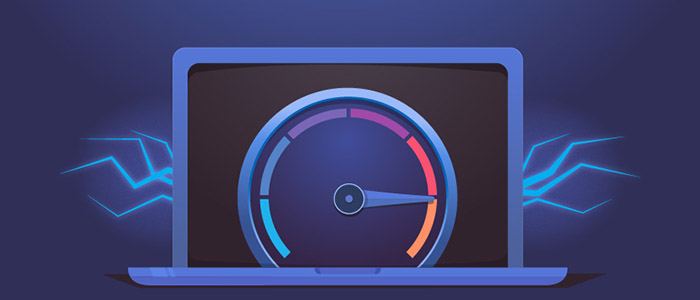 Best Downthemall alternatives to boost your Download Speeds
#1:- JDownload Manager
First and foremost, JDownload manager is a tool for browser downloads which interrupts the traditional download manager you have. Another point to note is about the working of JDownload manager. It is as follows. This particular extension enables users to have an integration with JDownloader. You have to note that the toolbar icon is disabled by default. It works properly while you turn on the extension. If not, the terrible built-in manager will work for you. The user will install an observer when the icon becomes colorful.
This observer then handles every procedure you have to do. The monitoring and evaluation are done by this particular observer. Moreover, it then sends information to JDownloader. As a result, your built-in downloader is deactivated. Additionally, one can send links to JDownloader without installing the download browser. There are a couple of important things to note for the proper functioning of this extension. A small native client and JDownloader are necessary for this extension. All these features make JDownload manager the best alternative to Downthemall.
#2:- Free Download Manager – Download everything from the internet
This is my second pick from the list. The free download manager (FDM) is a free tool to handle downloads. It is rich in features and is quite easy to use. It has an integration with the browser. This always boosts the download speed. FDM delivers a great output when it is given a chance. Users can enjoy fast, efficient and safe downloading. Additionally, it has proxy support along with HTTP/HTTPS/FTP/BitTorrent support. Alongside with that, the user-friendly interface and design are quite exquisite.
Now it is easy to download videos and files from popular websites. Importantly, FDM for Mac and Windows allows you to do many things. This includes adjusting traffic usage, controlling file priorities, and organizing downloads. As the same token, you can also resume interrupted downloads. Also, downloading large files is quite easy with this. FDM increase download speed 10 times faster, that's my assurance. Interestingly, this supports 12 native languages of Europe.
https://www.freedownloadmanager.org
#3:- Internet Download Manager
My third pick for this excellent service will be Internet Download Manager (IDM). This is a tool to hike the download speed. Also, it is easy to resume downloads, with IDM. No matter if you face network problems, unexpected shutdown, or any such thing. This amazing manager is equipped with all features to save your file. Error recovery and comprehensive resume capability are simply superb. Also, IDM has smart logic accelerator that enables file segmentation in an intelligent way.
Besides, the user-friendly interface can amuse any people. More importantly, you do not need to connect manually to other available networks. To elaborate, the IDM automatically recognize connection failure. Then it connects automatically to these networks. Thus IDM saves time and increases speed. Additionally, it supports FTP, HTTP, cookies, and many such things. IDM also download files when you want. This means it can set your modem time. Afterward, IDM even shuts down the system when done. Have a go for this.
https://www.internetdownloadmanager.com
#4:- Turbo Download Manager
Turbo Download Manager is a multithread download manager. It has a built-in feature to facilitate downloading. Image files and media are now easily downloaded with this. It can access remote files in parallel segments. This, in turn, increases download speed. Internal interruption control feature is just amazing. This particular feature resumes your downloads when needed. Moreover, this has a good user interface to work with. Also, multithreading supports and download observer are in a single frame.
There is a requirement for multithreading. Your browser should be compatible with file system APIs. If this is deactivated, you are in trouble. Now, downloading jobs are done by built-in download manager. That will be a heck, right? For your information, TDM uses JS techniques to download huge files. This tool is trusted by millions of online users. Do you want to try now? Grab the link for it.
#5:- Star Download Manager
Star Download Manager is my last selection. This is an amazing extension to facilitate downloading. It is a simple addon which can be an alternative to DownThemAll. Now I will tell about some of its interesting features. Firstly, you have to specify filters to download matching files. Afterward, files sum up to the native download manager. Additionally, users can adjust the number of concurrent downloads. This can be done in the addon options. There are three interesting buttons in the bottom left. Basically, these buttons help to choose the scraps. They are embedded images and media, linked images and media, and plaintext links.
This addon also allows you to modify browsers download history with ease. Now if you really need to enjoy a great download speed, go for this addon. Surely, you will fulfill all your browsing needs with this. Try it for free by clicking the link below.
Conclusion
So it is time to wind up the little discussion. All of you, at some point or the other, would have cursed the built-in download manager. Even I have. Then we found DownThemAll which helped us a lot. Now, this is also down. As a result, the need for a new one is a necessity. And I think, this part of getting a reliable manager is a tedious task. But I have done it for you. Now it is your duty to test these and follow anyone from the list. It is fair to tell which one I am using. I use IDM, which is a perfect match for my interests. But have a look at all of these before taking a final decision. As always I request, comment us other alternatives that you fancy. This makes the next update quite easier.
Why wasting valuable time. This is 2019, make everything fast as possible!