Microsoft Powerpoint has always been the most popular software to create attractive presentations. Even though there are some alternatives like LibreOffice, Canva, iCloud Keynote, Prezi etc none of them are rich enough to beat MS office powerpoint. In order to compete with Powerpoint, Google had introduced their cloud-based presentation tool called Google Slides. Anyway, the features of Google Slides are not enough to pull down Powerpoint from its leading spot.
However, Google Slides are getting good updates every year and many people had migrated to this service even from MS powerpoint. The main reason is the cloud-based creation, editing and presentation feature of slides. When it comes to creating attractive presentations, we could see that people prefer MS powerpoint over any other alternative. This is because powerpoint has tonnes of free as well as paid templates with which you can create interesting slides.
So, that doesn't mean Google slides do not have attractive slide themes. There are thousands of slide makers creating wonderful slides daily and uploading for the public. Here in this article, we have gathered information about such slide templates, with which you can make cool Google Slides.
Top Cool Google slides themes of 2019 – Best Google Slides templates so far
#1:- Wolsey Flat Google Slide from slidescarnival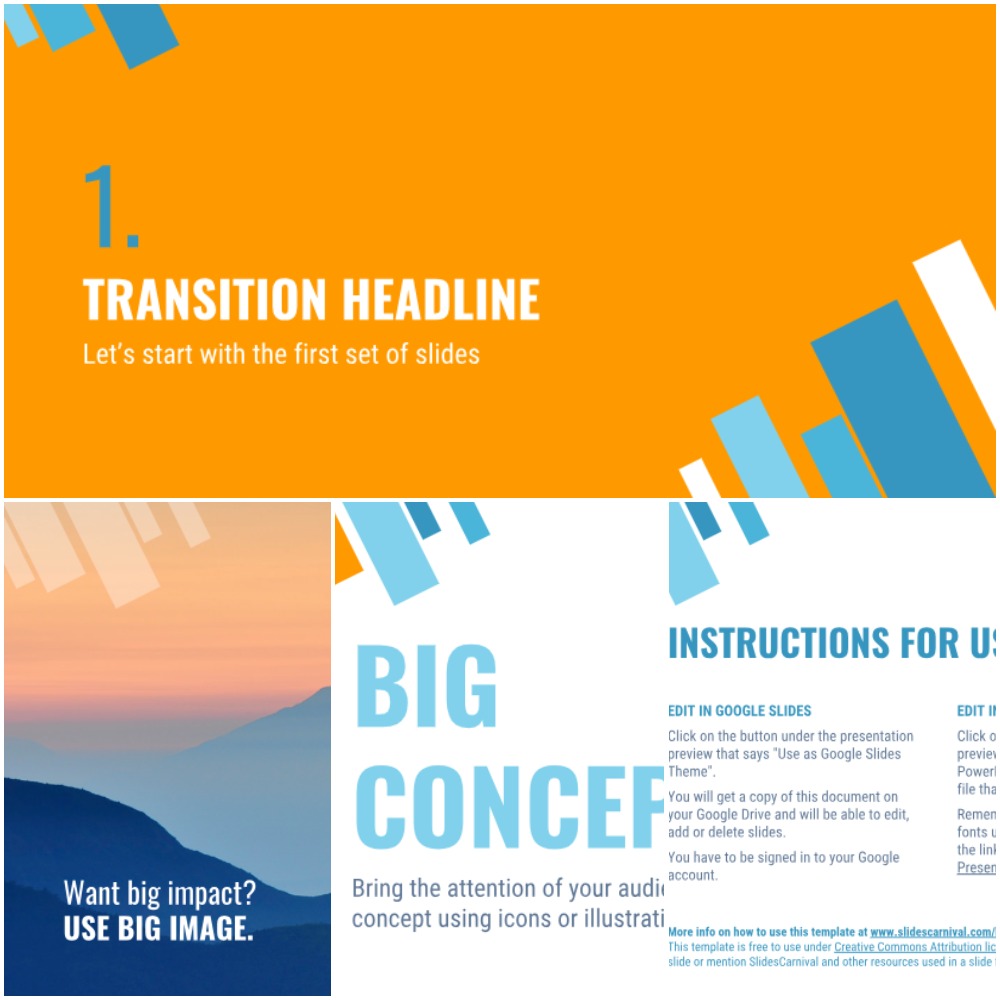 If you are interested in a flat design presentation template, Wolsey presentation template from slidecarnival.com is the right option. This theme includes a dozen of slides layouts which can be used accordingly to your requirement. You can add icons as well to make the theme really cool. Template features are mentioned below.
Copy Slide to your Google Slides
#2:- Creative Magic Google Slide from slidesgala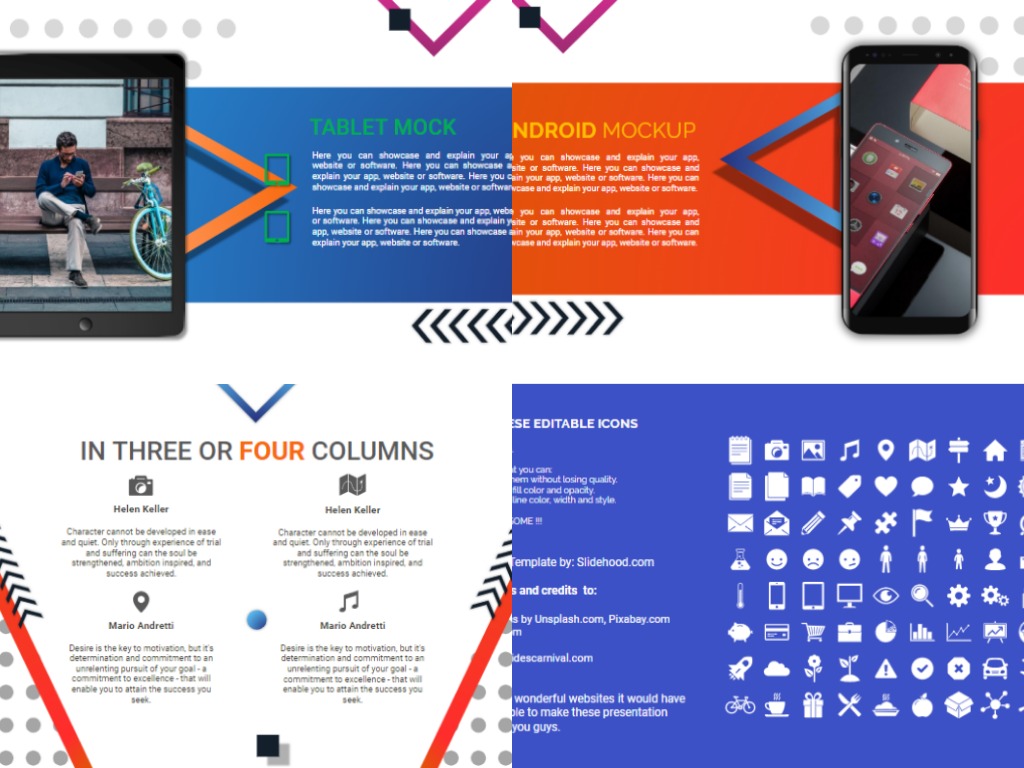 This is one of the great presentation templates for those who wish to present something complicated. You can customize all the contents like images, text, color etc easily. Graphs, charts, and tables are there to illustrate complicated data in an understandable form. This is a 16:9 screen layout template which looks great on all displays.
Copy Slide to your Google Slides
#3:- Wart Google Slide template
This is yet another fully editable Google slide template from slidesgala. You can choose from a number of sub-themes for your text, images, tables, charts, and graphs. It is very easy to represent complex data using these graphs and chart themes. Hundreds of icon sets are available to make your template more attractive. Not only as a Google slide, you can use this template as a powerpoint theme also.
Copy this template to your Google Slide
#4:- General Purpose Template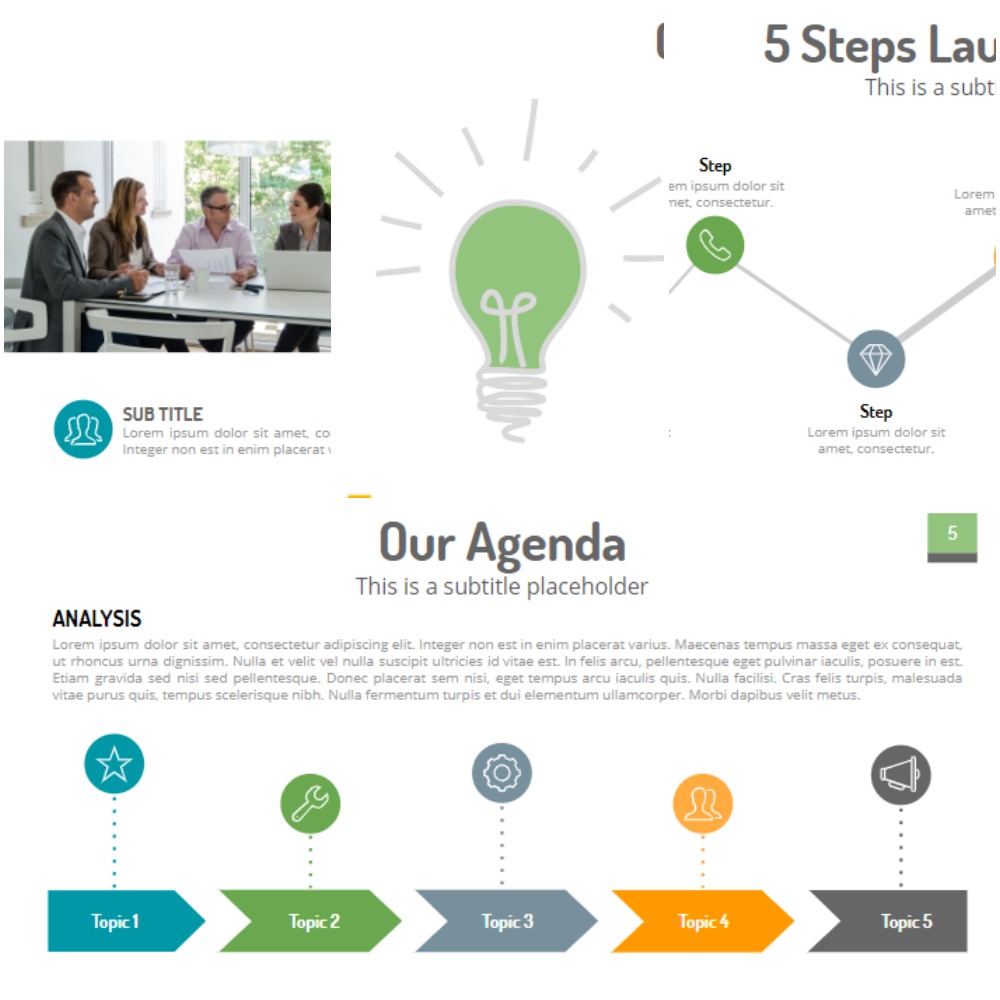 This is an outstanding general purpose Slide template. If you are representing a company, brand or a product, this is one of the best choices. This theme consists of flat vectors, thin icons, and colors from using Google color palette. All the shapes are created using vectors which makes the makes the user able to customize the colors, sizes, and appearance.
#5:- Olivia presentation template from Slidescarnival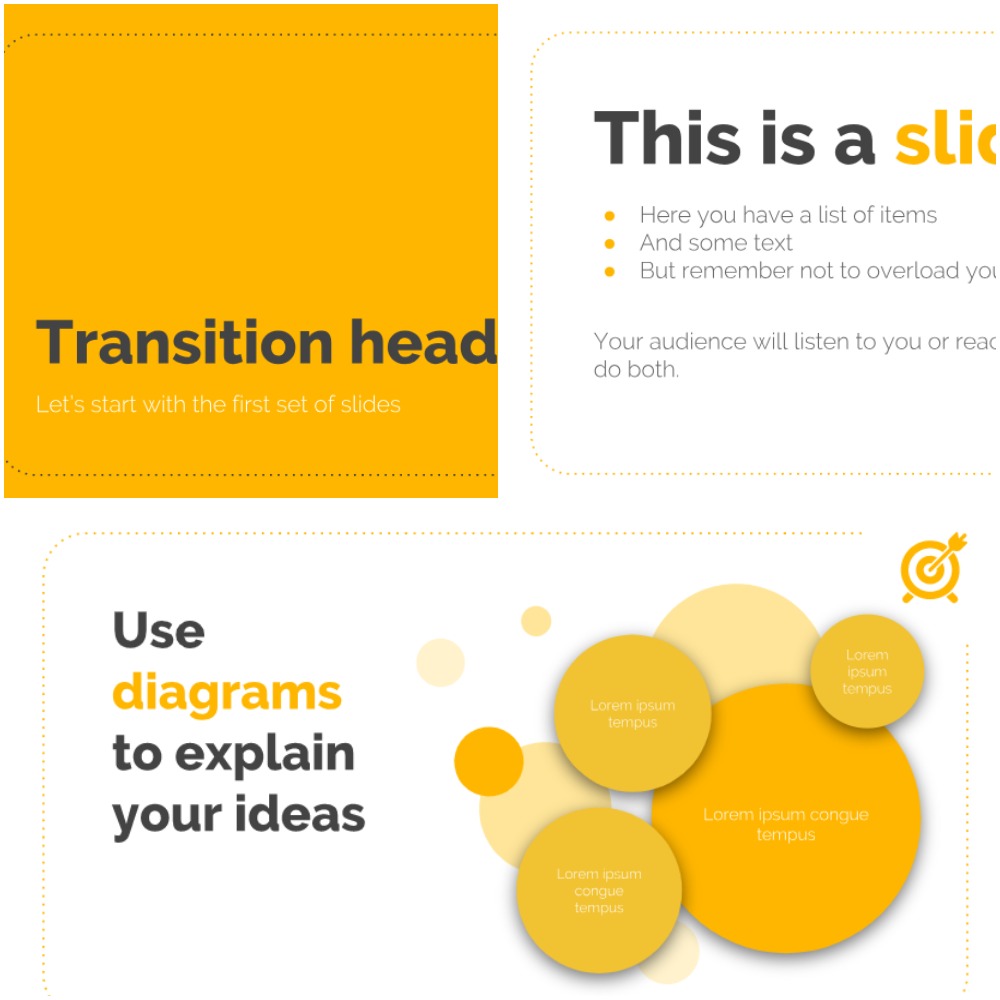 If you are on the way to present something related to business, this template will really help you. No need to start from scratch because this theme consists of many charts, graphs, diagrams, and tables. Each slide in this theme is designed for a special purpose and you can use it multiple times.
#6:- UX Template Google Slides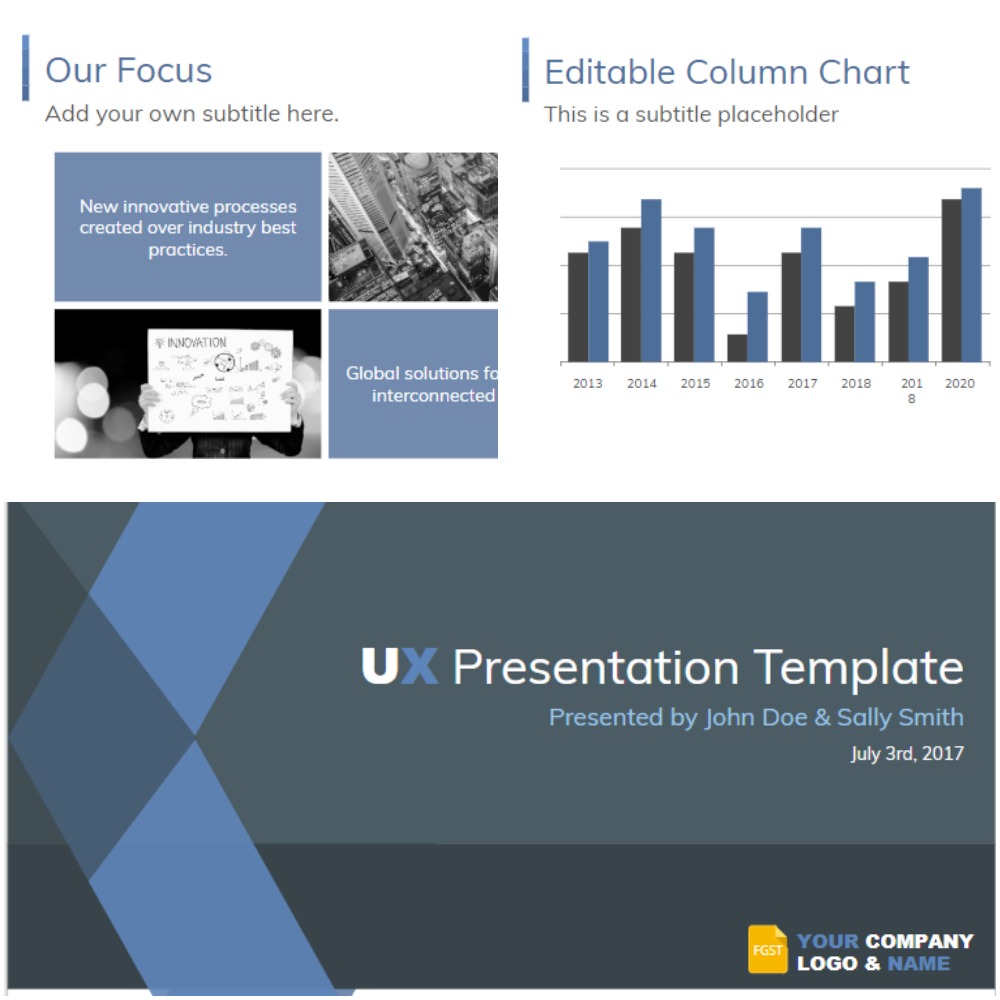 This theme is made up of a composite of Google Shapes. The user can easily customize the complete appearance of the theme. This theme also contains a combination of pictures and Google Slides Shapes which are in a professional look. You can also add background images so that the theme looks really professional.
Conclusion
These are our favorite Google slides themes of this year. As we mentioned above, you can import all the above-listed themes in your Powerpoint software as well. Since most of the images inside the templates are made of vectors, it is very easy to make changes. We know that we have listed only a few themes. We will update our list as soon as possible and will add more interesting themes.
If you have any themes to share, just comment the link below. We will update it by giving proper credits.