Before talking about the best kodi builds, let's have a look at kodi. As you know kodi is an open software fabricated to deal with home entertainment. Without any doubt it can make your day, if you are a complete fan of movies, live sports actions, TV shows and films. Yes its true to admit that kodi had a slow impact on users, but certainly it had made an impression on people who love to share content around the home. The service was available from mid 2002 and was originally created for the Microsoft Xbox Media Player and in the very next year the name has changed to Xbox Media Center (XBMC) and this name remained until 2014. Later on, the XBMC team behind the scene renamed it to Kodi. On these years, Kodi has evolved, fostered a coterie of it's own.
Kodi is managed by non profit XBMC foundation, and it is persistently reoriented by more than 500 software developers and by almost around 200 translators around the globe. It is quite interesting to note that Kodi not only wok for laptops, but the software is compatible with smartphones, XBOX as well. One can easily customize things by installing add-ons or builds and it is totally free of cost. It comes with it's own interface and works very well with both local and network storage devices that a user is already exercising.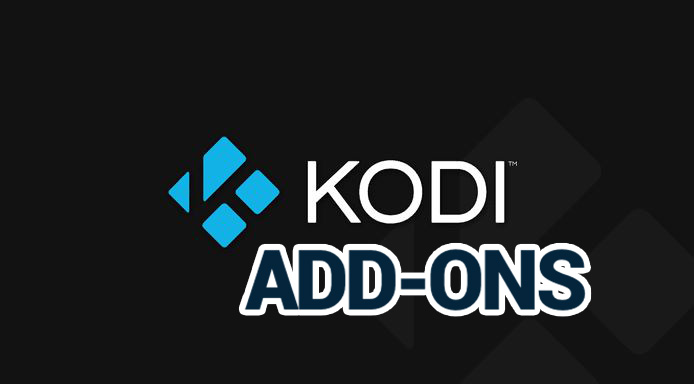 What makes Kodi different?
#1:- Kodi is supported in different platforms
As I stated earlier kodi works well with your home devices, so you can easily set up a remote control to work with the system. Also whenever you need to extend your service features, check he addons and make kodi a better experience. One must keep in mind that, a jail-broken Apple device and a Mac running Xcode 7 or higher is compatible with kodi software which means that, enjoying services on Apple devices are a tedious job. On the other hand an Android device of 4.2 or later is ready for the kodi and users can install it from google play marketplace. For devices with low RAM and storage, it will be difficult to run kodi as it deals with more hardware access during downloading and running high graphical contents. Kodi works well on fourth generation Apple TV.
On Linux kodi prefer Intel Pentium 4 or newer and Intel GMA 950 graphics card or better. Additionally, you should have 4 GB hardware space available. A Windows user should need Vista or newer to make Kodi happen. In case of Laptops, it is better to run kodi with a minimum cost graphics card. Also highly recommend to use SSD instead of HDD during kodi run.
#2:-Live Actions with Recording option
Since kodi comes with a personal video recorder one can easily record and store live content on a go. But for this to happen you will need to connect PVR to back-end TV server that can stream live television. Don't worry kodi works with large number of PVR back-ends. Since kodi does not  come with on demand out of box content, I don't think it can serve as a cable box by replacing it.
There are some builds that supports live event recording. But all of them are not supported. Check the option on settings for better understanding.
#3:- Enrich with Add-ons
Kodi comes with a lot of add-ons to enhance your overall experience while using the software, from screen savers to tools that can upgrade your personal viewing exposure. Channels like Bravo, ABC family, DIY network can also be added to your Kodi service. The Twitter Feed addon makes you to have an eye on what's happening on social media. It might be best to check kodi forums and other places to corroborate the app that you are going to download are really statutory and works as you want.
Each and every kodi build may have different add-ons. Some of the builds are focused for kids. So they provide you addon for watching kids entertainment programs. You can search for the best add-ons that suits for you.
Why it is recommended to use a VPN before running kodi builds
Before using any of the below builds, we strongly recommend using any kind of VPN software. There are many free VPN tools people choose to try for their needs. But using free VPN are extremely dangerous. It might be interesting to hear something free, but it really matters when we go for privacy. As an old adage says, 'anything worth having comes at a cost' and same the case for VPN too. To deal with privacy, only a paid VPN can do the best. A cursory search on Play store and App store can deliver you many free VPNs, free is always awesome. But one should think are these free options trustworthy and reliable as in the case for paid VPN?
When you go for a free VPN, you must keep in mind that it has been used seriously by other folks. Moreover, lack of money simply indicates that there is a limitation for the bandwidth. It takes a huge amount to keep up with the network demand. And these free VPN providers usually are a deficit in resources to prolong a quality infrastructure. This simply assures buffering and frequent disconnections.
While comparing, paid VPN provides invest decently on bandwidth and there won't be any problem as accounted by free VPN. Hence looking at connection speeds, one can keep paid VPN on the top notch.
Which VPN should I use with Kodi?
We recomment IPVanish VPN to be used along with kodi builds as it is one of the leading and trustworthy VPN available in the market. IP vanish have servers in almost all countries and you can connect through these servers easily. It is very fast enough to stream Live actions, movies, events without buffering.  You can download IPVanish from here.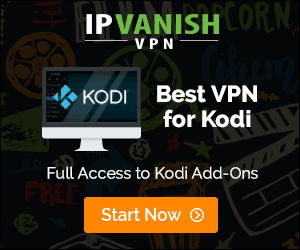 List of best kodi builds in 2019
Now its time for me to list those kodi builds which can amuse any of it's user. A long list wont help you I know, so here I am with the terrific builds of April 2018. You may wonder why your favorite builds are at the bottom. Don't mind that. Its completely depends on my taste and I prefer those with good working links, fast servers and provides the best addons. So try the following builds.
#1:- Fire TV Guru
Fire TV guru is one among the excellent lite build that works very well on most of the hardware including Android TV boxes, computers and Fire TV Sticks. It is one among the builds from kodi Krypton. It has got all the latest addons which includes Covenant, Elysium, Not Sure, Bob Unleashed, Bennu, Bucky Movies, Globe TV, IPTV Bonanza, Nfl Games, SkyNet, Quantum, NBC Sports Live Extra, Fire Fitness, FTFA, Bass Box, Falcon Sports, Picasso, Tykes, Not sure, and many more in the list.
The layout of Fire TV Guru uses Xonfire Skin which is very simple and attractive to any user. Moreover, the installed wizard had versions for Krypton and Jarvis along with build concretely for Fire Sticks. Check the following link to see how to install fire TV guru build on kodi.
#2:- No Limit Magic
No Limits Magic Build is the one of the most powerful build available and one user can have many reasons to cheer while using the build. One important attraction is its UI. The build has got a very nice layout and it uses Aeon Nox 5 : Silvo skin. Additionally, the build comes with all latest addons which encompass Covenant, Bennu, BOB Unleashed, Elysium, Quantum, Stream Army, UK Turk Playlists and lot more. The build also has got a section for everyone from TV shows and movies to Live TV and more.
Using the No Limits wizard now turns out to be the best way to install magic build as it has got all the build versions including Fire Stock options. It is interesting to note that the no limits magic build have Live IPTV addons too which comes installed.
#3:- Hard Nox MisFit Mods
Hard nox is another best builds from misfits mods which has got an attractive and simple layout along with an easy to navigate menu system. It comes with skin layout Aeon Nox 5 silvo and has got almost all topmost addons installed in it. This lists covers Covenant, Gurzil, Elysium, Goodfellas2.0 High Noon, Hunt Channel, Modbina, Pac12 network, NBC Sports Live, Plex, Quantum, SkyNet, Sportie, Serendipity, Rebirth, Triton, SupraBox and more.
It works well with Kodi 17.5 Krypton and one has to also note that those add-ons listed above can be quickly found and used to pull in links. Make sure that unknown source box has been checked as kodi 17 requires this before installing 3rd party add-ons.
#4:- Pulse CCM
The pulse CCM is one most well like build available because of frequent updates and a very clean user interface. Pulse CCM relies on Xonfluence Skin for a nice clean layout that is very much close to the Jarvis Confluence Skin with minor adjustments. Moreover, Pulse CCM is fully loaded with the best 3rd party Kodi add-ons such as Gurzil, Not Sure, Stream Hub, Sports world, Star Tec, Rising Tides, Bob Unleashed, Deliverance, Death streams, Elysium and much more. The categories are easy to navigate and all the addons have been checked out to be working.
Pulse CCM has done a very good job including the supreme up to date Kodi addons and receptacle so that everything would update perfectly. One can use the Fresh Install button within the build menu which will reset Kodi to factory default settings prior to installing new version. Pulse CCM works very well with Fire TV and Fire TV Stick.
#5:- Underverse
Underverse is a Kodi build from Samwich that works very well for Android TV Box, PC, Amazon Fire TV Sticks and most any Kodi device. Like all top builds, underverse also come with top most addons, apks and more which includes the brand new working addons like Nemesis, Covenant, Sports World, Bennu, BOB Unleashed, Maverick Elysium, Cartoon Crazy, Boom, Pyramid and many more. Underverse build also comes with sections for movies, TV Shows, Favs, Live TV, Sports, Kids, Music, Documentary, Fitness, Ultra, Wizard and System.
One should note that for underverse build the navigation is fully amusing and the interface is very much user friendly. The build is constantly updated and works on both kodi 17.3 and 17.4. One should need to clear data on your Kodi before installing underverse buiild on Kodi. This simply means that you will loose all saved items including  installed Addons, library, settings etc.
#6:- Titanium build
Titanium build is yet another very useful build which comes with a variety of sections and addons. It make use of Xonfluence Skin to run very well on slower devices. There are sections for movies, tv shows, live sports, sports replays, YouTube sport, live tv, kids zone, and ex espanol in Titanium build and they also have tabs for Titan, Phoenix, Evolve, and UK Turk. Its massiveness comes with its comparatively lightweight (500+ Mb) and unparalleled solidity.
Titanium kodi fits attractive widgets and background at its core, which makes the build more edible. Its lucid navigable structure, sticks right at your face and will certainly makes your journey a delightful story. Currently the most reliable source to download Titanium kodi build is supreme builds wizard.
#7:- Cosmic Saints 4K
If you are looking for a build that is fully loaded and runs smooth on your device, this is going to be the best option in the market as it works on almost all devices. Cosmic saints 4K uses skin layout Aeon Nox 5 Silvo. Cosmic saints 4K has sections for movies, 24/7, TV shows, live TV, sports, kids, my add-ons, music, favorites, soccer, clean up, weather and system.
8:- Xenon Build
Xenon build is my next pick from the long list and this can be installed through Ares Wizard. It comes out to be the best build for Fire stick and Android TV box. It has got many sections in an easy to us interface which includes TV shows, movies, live TV and much more. The build is very big in size and supports add-ons such as Goodfellas 2.0, Phoenix, Titan, Vorter, Fido and lot more. The widget and menu is at exact location and it makes the user to find anything in very easy manner.
Since you need to install a fresh copy of Xenon which means that your previous data will vanish and therefore I recommend a backup. The sports section is classified into sports categories such as NFL, MLB, Golf, and so on and  Xenon build also contains top APKs such as Mobdro and Live Hub.
Conclusion
You must know that Kodi is legal and safe and it won't cause you any trouble while using. But the case with add-ons might be a different story. There may be builds with pirated copy of movies and TV shows. Some of them will broadcast live sports action too. So kindly check the quality of add-ons before downloading it. As a final word I might endorse Kodi if you're looking for a way to access and stream content like movies, television shows, photos, and music, to all the devices at your home. But if you're looking for a standalone cascade service for accessing content without any fuss, Kodi is not going to be a right option for you. So understand your plan and make use of the best kodi service listed.