You are at the right place if you are checking for the best gaming laptops at affordable price that suits your pocket. These gaming laptops are of great interest because of their potential which they can pack in a very small body. While on a go to buy a new gaming laptop, you not only ensure how they performs, but make certain that the device is future-proofed for at least couple of years from now. So paying more for high performance is sensible in a long term.
Here in this article I have gone through the best under $1000 and have very much tried to promulgate and erudite you with latest hardware technology in the field of gaming laptops. You can read about it and can buy the one of your requirement from the link given.
Buyer's guide: Best gaming laptops under $1000 
#1:- Lenovo Legion Y520 Gaming Laptop
CPU: Intel core i7
Graphics: 4GB NVIDIA GeForce 1050 Ti
RAM: 16 GB DDR4
Screen: 15.6 inch anti-glare LED Backlit
Storage: 2 TB hard drive + 256 GB solid state drive
dexterous gaming performance
Spacious Hard drive and stylish design
Tacky touch pad design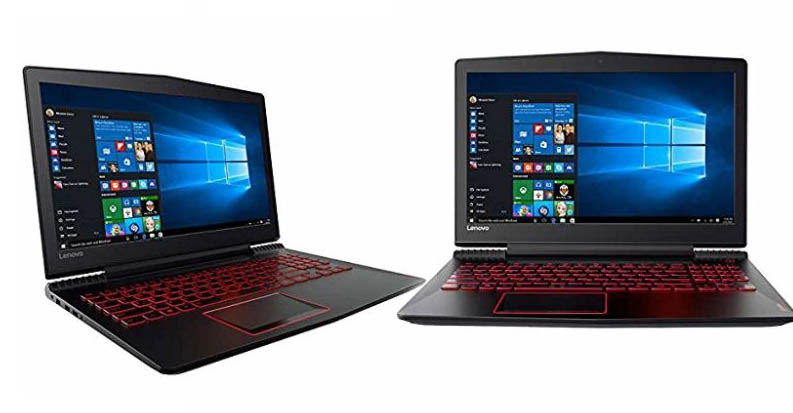 The Lenovo legion Y520 is an affordable gaming laptop with a sleek, tapered design and a comfortable keyboard that requires you to make no compromise with the build quality and efficiency. The device drop-ship 1080p gaming settings with wide variety of features along side. Most importantly, it delivers ultra strong performance for its price tag.
If the laptop had a much more vivid screen and little longer battery life, it would be even better but these can sink in extra gaming performance that legion Y520 offers. The lpatop costs almost $1094 at Amazon shopping.
2:- Acer Predator helios 300 Gaming Laptop
CPU: Intel core i7  (3.8GHz)
Graphics: NVIDIA GeForce GTX 1060
RAM: 16 GB DDR4
Screen: 15.6 inch Full HD IPS display
Long battery life and light weight
Good display and GPU over locking
Only one USB 3.0 port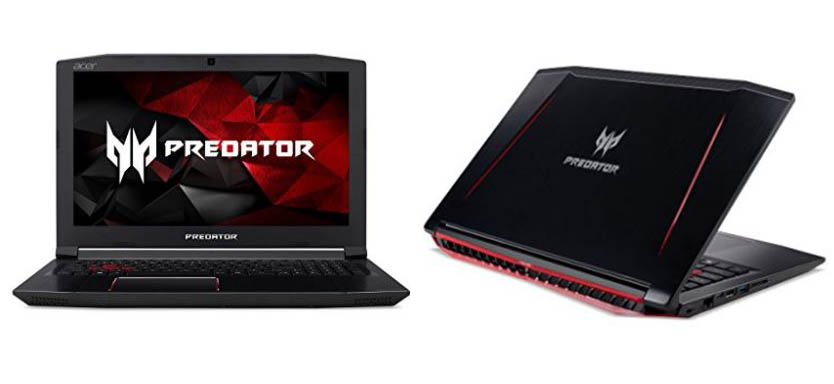 The predator is armed with i7 of 3.8 GHz clock speed which is more than enough for a series multitasking. The laptop is very much powerful VR ready gaming machine of your need at a low cost. Acer have cut some corners with the display so that it fall under the affordable range, but the upgradability feature makes the system to be useful for gaming on the long term. The laptop comes with an impressive design such that always ask you to,  "play the game".
The laptop provide a smooth gaming experience as it comes with dual cooling system that can cool the components and hardware at their optimum. Metal chassis that can catch your attention along with the red back light illumination adds the importance of the system as a gaming device. The laptop cost $1049 at Amazon shopping, a slight amount will be added if you go for game drive bundle or mixed reality headset along with it.
3: Dell Inspiron i7559-5012 GRY Gaming Laptop
CPU: Intel core i7
Graphics: NVIDIA GTX 960M 4 GB GDDRS
RAM: 8 GB DDR3L
Screen: 15.6 UHD 4K LED-lit
Storage: 1 TB Hard disk drive +8 GB SSD
Powerful and 4K UHD touchscreen
8 GB SSD is some sort of concern
The laptop offers optimum performance for gaming and entertainment with its Intel quad-core i7 and a clock speed of 2.6 GHz. A high frame per second in gaming is given to its user and can accelerate video editing and transcoding on a go. The sound system offered by laptop is very much stunning with Waves MaxxAudio pro which gives you a crystal clear bold sound stage for your musics and videos.
A marathon battery life is expected for your uninterrupted gaming experience with its 6 cell 74 Whr battery. The system is quieter and lightweight when compared to its competitors.With a gesture enabled precision touchpad and LED backlit, it is easy for gaming in low light environments. The gaming laptop costs almost $829 at Amazon shopping.
4:- Acer Aspire VX 15 Gaming Laptop
CPU: Intel i7
Graphics: NVIDIA GeForce GTX 1050 Ti
Screen: 15.6 inch full HD widescreen IPS display
RAM: 16 GB DDR4 memory
Runs cool without noise
Decent keyboard and above average battery life
IPS display should be improved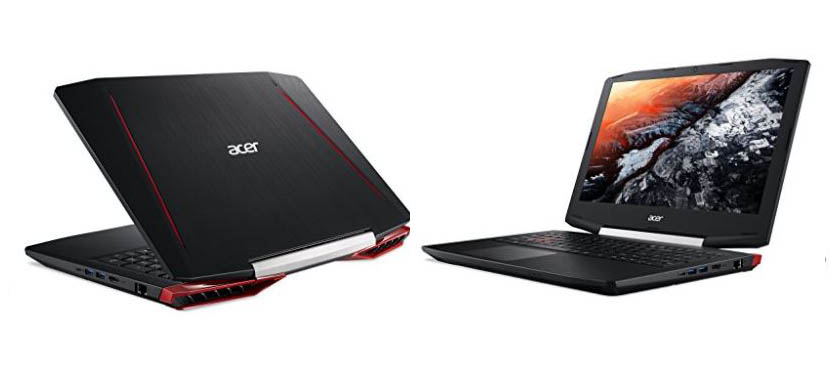 A hard-edged revolutionary design with sleek lines and angles can attract any laptop users to Acer Aspire VX 15. The unleashed processor can very well dominate your gaming to great extent with its flexibility and devastatingly powerful feature. The dual fans in the system can cool the components and hardware with a very less noise. Iron-red backlit keyboard illuminates the laptop and entices you for a gaming.
One can get a delightful audio experience through Acer true harmony and Dolby audio premium as it helps you listen to voices with more glorious and vivid effects. The battery life can almost stand up to 6 hours which is fair for a gaming laptop of this cost. As said earlier the laptop compromise with its IPS screen, but stand well with its competitors on build quality and other features. The laptop costs almost $999 at Amazon shopping.
These are my hot picks for you on this month. I don't demand you to buy these but I am quite sure that you can't find anything best under this price tag other than above listed. So if you are searching for the best at affordable rate pick any of the above from the link and enjoy killing your nemesis.