The day to fool others is coming. It's an annual custom to do a prank on others on the April Fools day. People who are not aware of the day are usually getting fooled by others. You can directly do jokes on others and also do it indirectly. Nowadays sending prank videos, quotes, jokes through social media are common than direct pranks.
April fools day 2020 is not just like the previous years. This year most of us are in quarantine or facing lockdown effects due to the global pandemic. Since most of us are in a Work From Home mode, pranking on others might be more compared to previous years. Some people like to do live pranks on others whereas some others like to prank others remotely.
Here we have collected some interesting pranks to do on your friends through WhatsApp and other social media. You can download the funny pdf files, status images, and quotes and send them to your friends to make them fool.
April Fool 2020 WhatsApp PDF Prank Files
Pdf Prank files are one of the common ways to make fun of others during April fools day. As you know, while sending a pdf file through WhatsApp, it will not show the preview like images. Instead, it shows the pdf file name only. Usually, we share pdf files which are very important and do have some necessary details on it. On this April fools day 2020, we are gonna share some pdf files which are named as some important title and contain prank messages inside. While your friends see the pdf name, they will think something important inside it and open it and finally gets pranked. Have a look at the latest prank pdf files.
#1:- LockDown Extension Notice Prank file
You may have seen many pdf files showing lockdown pranks. This is not a good practice and you may face legal actions in some countries. We don't encourage such actions.
#2:- My Mariage Invitation
Nowadays people send softcopy of weddings and other ceremonies. Mostly through WhatsApp or telegram. Here is a Wedding invitation prank pdf to fool your friends on April fool day.
Unfortunately, we don't have many ideas about WhatsApp prank PDF files. If you have such ideas, just comment it and we will update this page with relevant pdf files.
April Fool 2020 WhatsApp Status Images
Here are some status images and quotes for WhatsApp during April fools day. Download the images or copy the status quotes for sharing among your friends.
Who needs April Fools day when your whole life is a Joke.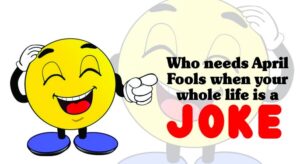 Today is April fools day. Believe nothing and trust no one just like other days.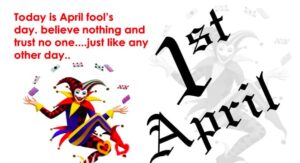 Remember: It's April Fools' day Not April Fool's Day. Don't be a fool like others.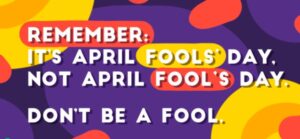 You are one who is INTELLIGENT,

You are the one who is CHARMING,

You are the one who is CUTE

and I am the one who is spreading RUMOURS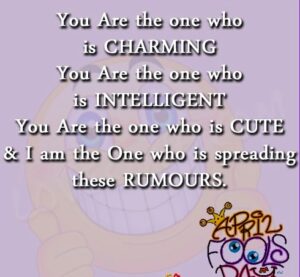 Conclusion
We know its a bad idea to prank on others during this world lockdown period. However, most people are sitting in their homes and using their social media accounts to spare time. Since April fools day is such an occasion to connect with your distant friends and relatives, you need some creative ideas.
You can make use of the above pdf files and status quotes to send wishes and pranks to your friends. Also, if you know other interesting jokes, please comment below. We will add it to our list.