Xiaomi has launched its new floor cleaning robot Mop 2 Pro in India at a starting price of ₹25,999. It uses laser navigation to scan and map floors and accordingly plan its cleaning route. It can also be activated with voice and supports both Google Assistant and Amazon Alexa.
The use of robots and similar devices that can automate tasks at home has become very popular with working professionals, especially after the Covid-19 outbreak. Though people are going back to offices, these devices have become a part and parcel of everyday life at home. 
Miko 3
Priced at ₹18,999, Miko 3 is an intelligent robot that can be used to engage, entertain and educate children in the age group of 5 to 10 years while parents are busy with a work meeting. The robot has in-built sensors to detect objects, a camera to detect faces, and can express dozens of emotions on its screen. It can tell stories, play trivia, and teach and answer questions in eight languages. 
Nosh
Hybrid work can be hectic. Many don't even get time to cook food. That is where Euphotic Labs' smart cooking robot, Nosh, comes in. It has over 200 recipes and quickly prepares simple dishes such as pasta, khichdi, and fried rice. Users can select the dish from its mobile app. It uses a vision algorithm that monitors the food while it is cooking and takes the next steps in the cooking process accordingly. It is compact and is available for home users at ₹50,000. 
Segway Loomo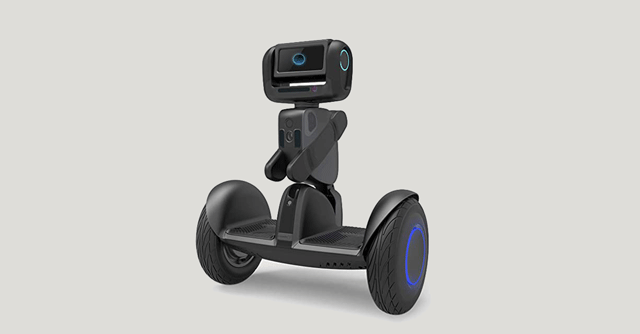 Segway Robotics' Loomo is an intelligent companion robot that can also be used to travel quickly. It can cover 22 miles on one charge. It has in-built cameras for mapping and avoiding obstacles. It supports voice control, uses computer vision to identify and follow its owner, and even captures videos and photos for social media posts. It is available in the US at $1,799.
Samsung Bot Handy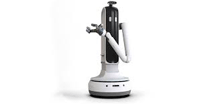 Samsung's Bot Handy is a mobile robot with hands that are designed to grip and hold objects. It can be a very useful smart assistant at home to fetch items from the kitchen, pour a glass of wine or rearrange dishes. It uses computer vision to identify objects and has a rolling base, which allows it to move on flat surfaces freely.